05 Jul 2002
Megan's Hodgkin's lymphoma story
When Megan found a lump on her neck, she knew something wasn't right and went to see her GP. The appearance of further lumps on her neck led to her unexpected Hodgkin's lymphoma diagnosis. Now in remission, Megan shares her story to help raise blood cancer awareness
The shock of my diagnosis
In 2017 I found a lump in the right side of my neck. I went to my GP as I knew this was a little bit out of the ordinary! I went for an ultrasound scan where I was told my lump was benign and no further action would be taken.
At the beginning of last year, I found several further lumps in my neck. I thought it was best to go back to my doctor as I knew this wasn't right and I was then referred under the two week rule. I saw an ENT consultant who said I would need a biopsy.
Once I had the biopsy, my results came back as showing I had Hodgkin's lymphoma. It was a big shock to me and my family.
The gruelling treatment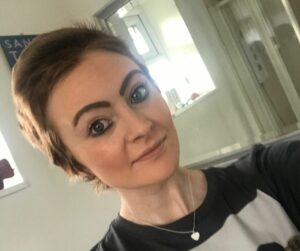 I was told I would need 6 months of ABVD chemotherapy which I started straight away. After 2 cycles I was told I had a complete metabolic response which really gave me a boost mentally.
I lost my hair after the first cycle which was really hard to cope with, but I turned a traumatic experience into a positive by raising over £2,000 for cancer research. I took charge and braved the shave to raise money for charity because it made me feel in control of the situation. I didn't want to let cancer take any more of my hair or my identity.
I was also admitted to hospital for 5 days after getting neutropenic sepsis. The haematology ward at St Helier hospital were amazing & got me on IV antibiotics as soon as possible.
Chemotherapy was gruelling at times, but I had so much support around me from charities, counselling therapies and my family. My hospital team were so amazing to me the whole way through I just couldn't have done it without them. I was treated at the Royal Marsden hospital in its Bud Flanagan Outpatient Unit, in Surrey, to which I am so thankful for as it's close to my home.
My cancer experience has opened my eyes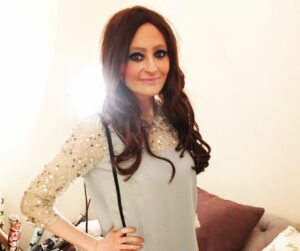 I am now 6 months into finishing treatment and officially being in remission. I am determined to help others who are newly diagnosed. I got engaged at the beginning of 2020 and I am hoping to make a difference in the future by raising money for blood cancer charities as well as helping patients going through the same experience as I did.
Cancer has really opened my eyes to where I want to be and where I want to go!
We are extremely grateful to Megan for sharing her story and wish her all the best for her future.
Read more leukaemia and other blood cancers stories.
You can help us support others affected by a blood cancer by donating to our cause or fundraising for us.
Find out about our ground-breaking lymphoma research projects.