Our
strategy
Leukaemia UK's new strategy will go further than ever to stop leukaemia devastating lives.
What if through research, we could accelerate progress and improve the lives of people affected by leukaemia? Both today and in the future?
Our vision
To stop leukaemia devastating lives.
Our mission
We bring together the leukaemia community so we can find and fund the life-changing research that matters most to people affected.
Our values
We are curious – we explore new possibilities, restless for progress. 
We are collaborative – we bring people together, galvanising and inspiring them to change the future. 
We are bold – we push boundaries and go further than ever before
With thanks to actor and long-time supporter of Leukaemia UK, Dougray Scott, for voicing our new video. Please note, statistics in video were correct at time of publishing (2022). 
When Leuka and Leukaemia UK merged in 2019, we became more focused than ever, striving to be a greater force for change for those whose lives are impacted by a leukaemia diagnosis.
Leukaemia doesn't discriminate. It affects people of all ages – from children to grandparents. Every day in the UK, 27 people – 10,000 a year – are told the news that they have leukaemia.
Despite decades of progress, survival rates for leukaemia are still nowhere near where they should be and quality of life for those with leukaemia remains a challenge. We believe now, more than ever before, that research has the power to change this. Our new strategy has been shaped by our supporters, and scientific and healthcare professionals across the blood cancer community. It focuses on saving and improving more lives, through research, awareness and advocacy.
Our strategy
We bring together the experience and expertise of people who are living and working with leukaemia, and put patients right at the heart. We will do everything we can to make sure that the next person diagnosed has the best possible experience of diagnosis, treatment and care.
Our future work will focus on saving and improving more lives, through research, awareness and advocacy.
With your help, we can fund more work than ever before. Over the next five years, we can treble our investment in life-changing initiatives. We will be able to raise greater awareness of the disease and champion the voice of leukaemia patients and our community.
We will find and fund the research that matters most
We want to make sure we're exploring as many avenues as possible, so we can save lives and improve quality of life for leukaemia patients.
Our current research programme includes funding potentially high-impact science through project grants, fellowships and scholarships for early careers researchers, and the first ever UK clinical trials initiative for stem cell transplants.
We are expanding our research programme with new funding streams. This includes investing in the leukaemia research leaders of today and tomorrow. As well as project grants to tackle the big questions, collaboration grants to go further, faster – and applied research, to ensure breakthroughs reach patients sooner.
Our plans include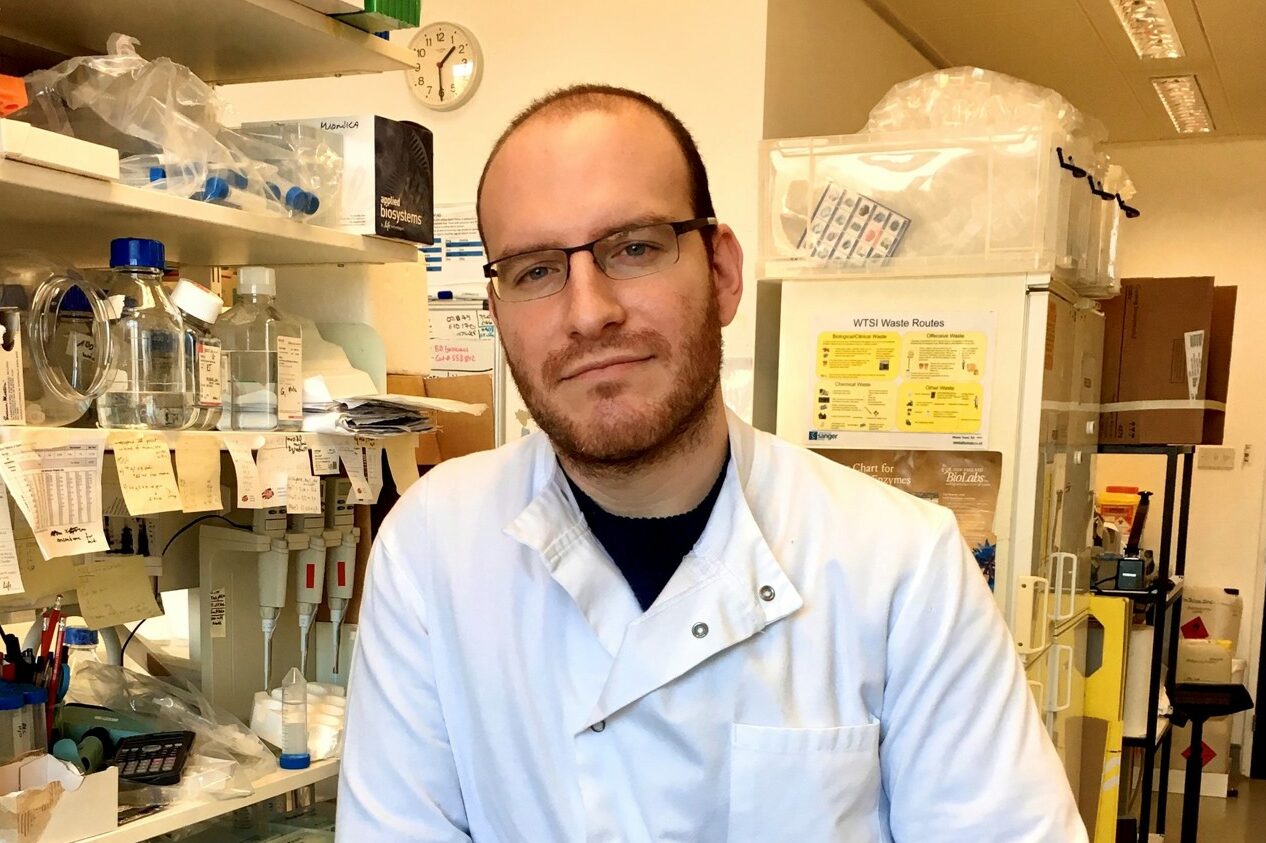 New Follow-up Fund awards for our previous John Goldman Fellows.
We are providing John Goldman Fellowship Follow-up Funding to support the scientific leaders of tomorrow to secure future ground-breaking scientific discoveries into the causes and treatment of leukaemia.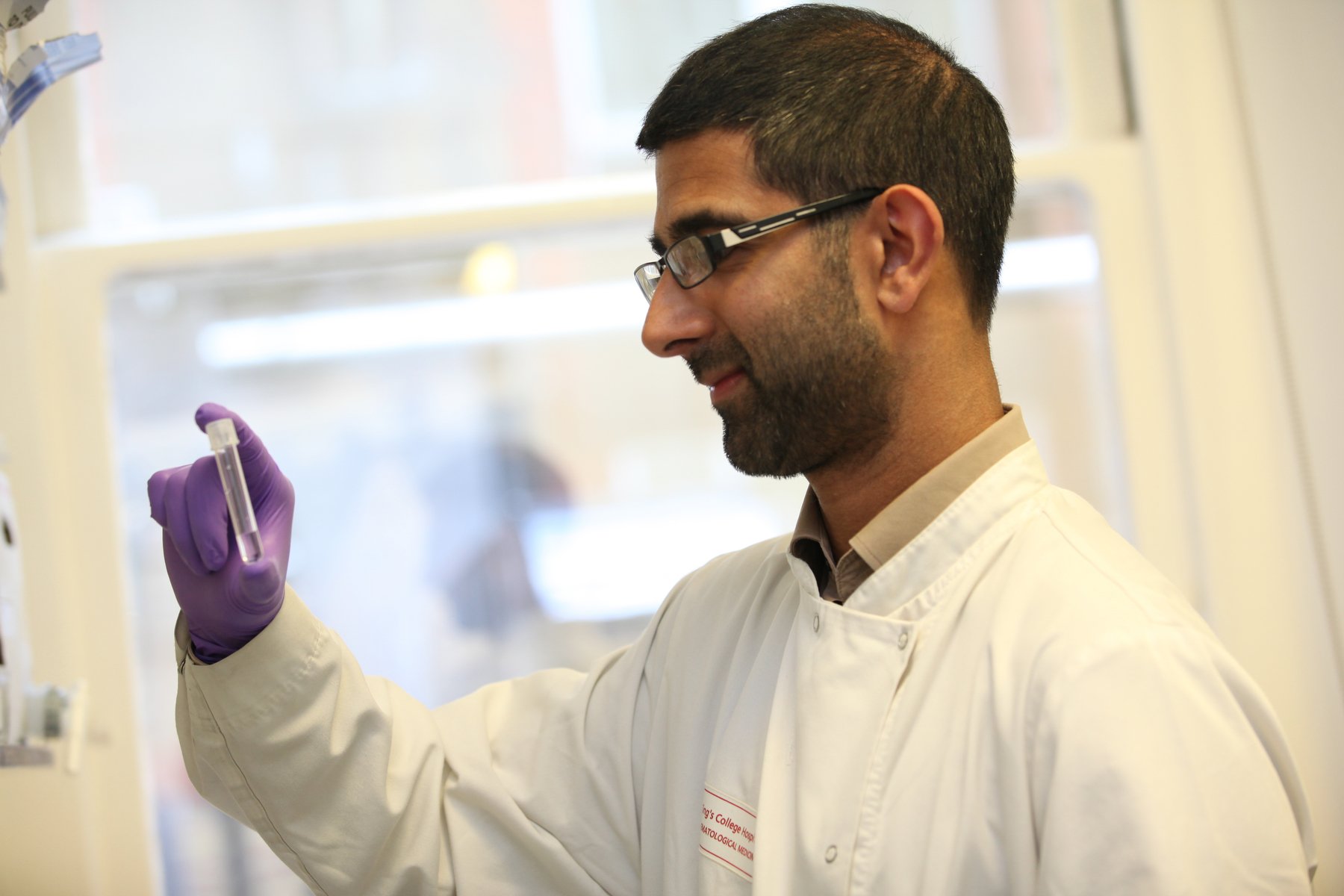 We want to offer further clinical research training fellowships.
So we are continuing to fund joint fellowships with the Medical Research Council. These fellowships offer clinical professionals the vital opportunity to launch novel research projects, combining their clinical and research expertise. This will get us closer to developing kinder and more effective treatments for leukaemia.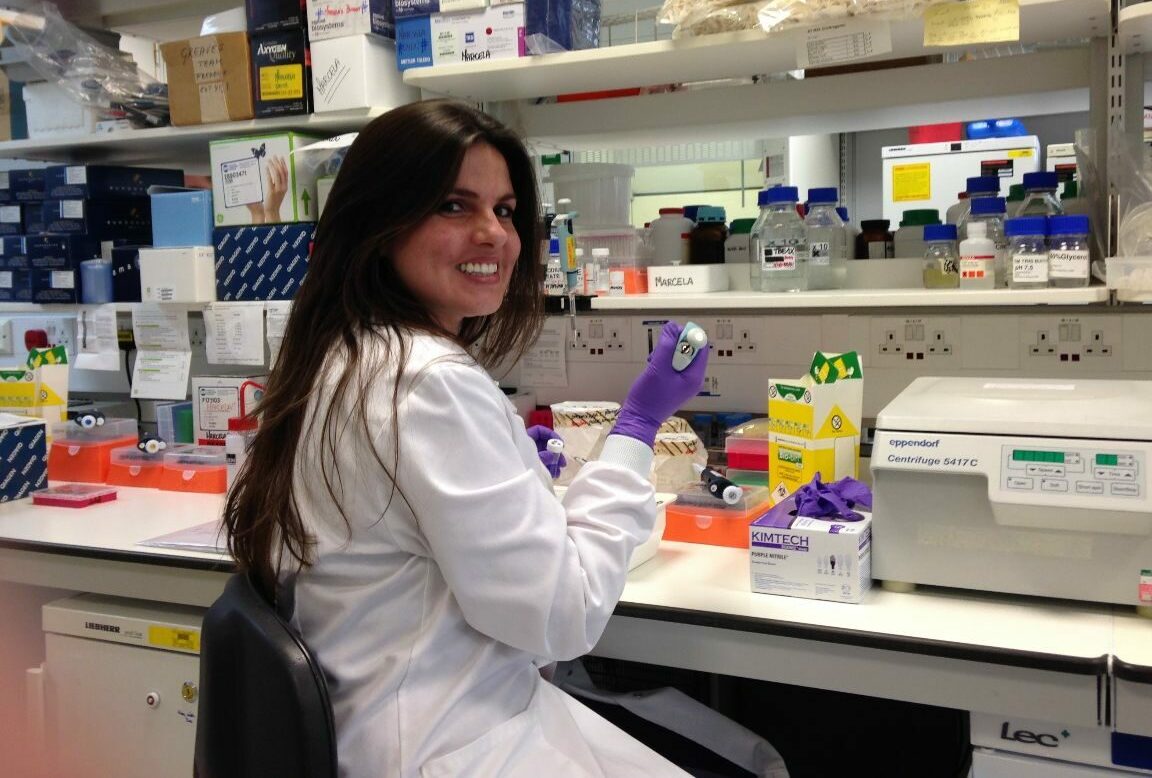 We will develop a mentoring scheme and support clinical trial training
To help the development of early career researchers and junior clinicians. As well as offering International Scholarships joint-funded with the European School of Haematology.
Clinical trials play a crucial role in forming the evidence base for new approaches to treatment.
They are essential if we want the patient survival rates following a stem cell transplant (SCT) to increase. So Leukaemia UK remains committed to supporting the essential blood cancer clinical trial work taking place in the UK.
We also want to continue providing financial support to families facing leukaemia. We want to help as they work through the challenging times that come with a diagnosis, even in a small way. To do this, we hope to partner with other blood cancer charities so we can provide a financial support fund for affected families.
If you would like to find out more about our research or are a researcher / clinician interested in funding, please get in touch.
One of our collaborators is Dr Samanta Mariani, a Leukaemia UK John Goldman Fellow. She is researching the role of macrophages – a type of white blood cell that plays an important part in our immune system – in cases of infant leukaemia. She said:
Leukaemias, especially acute leukaemias, are difficult to treat. Leukaemias such as acute myeloid leukaemia and acute lymphoblastic leukaemia are the most common types in infants and children.

Chemotherapy is only able to eradicate the disease in half of infant cases. There is a critical need for further research to understand what happens in the early stages of leukaemia's development and to develop treatments which target just the cancer cells and leave the healthy cells intact, improving survival rates as well as quality of life for those who receive this devastating diagnosis.
We will advocate for progress
We want to make sure patients are firmly at the heart of our drive for progress and that we are focusing on what matters most to them. So we are creating a Patient Advisory Panel.
We will make sure our patient's thoughts and opinions inform our engagement with UK decision makers. Both within the NHS and government departments including the Department of Health and Social Care.
We will work with the Government and other stakeholders to effect policies that directly impact the leukaemia community. We will make sure that the needs and concerns of blood cancer patients (and their families) are heard and prioritised. We will advocate for every leukaemia patient, so they:
have access to faster diagnosis
have the best available therapies
and receive person-centred care, no matter who they are or where they live in the UK.
With the support of patient advocates, we can ensure we are prioritise the research that matters most. As well as improving the patient experience, from diagnosis to treatment and care.
To find out more about our advocacy work or to campaign with us please contact lewis@leukaemiauk.org.uk.
We will raise awareness of leukaemia
By raising awareness, we will drive progress in early detection and diagnosis of leukaemia. This is a vital tool to improve survival rates.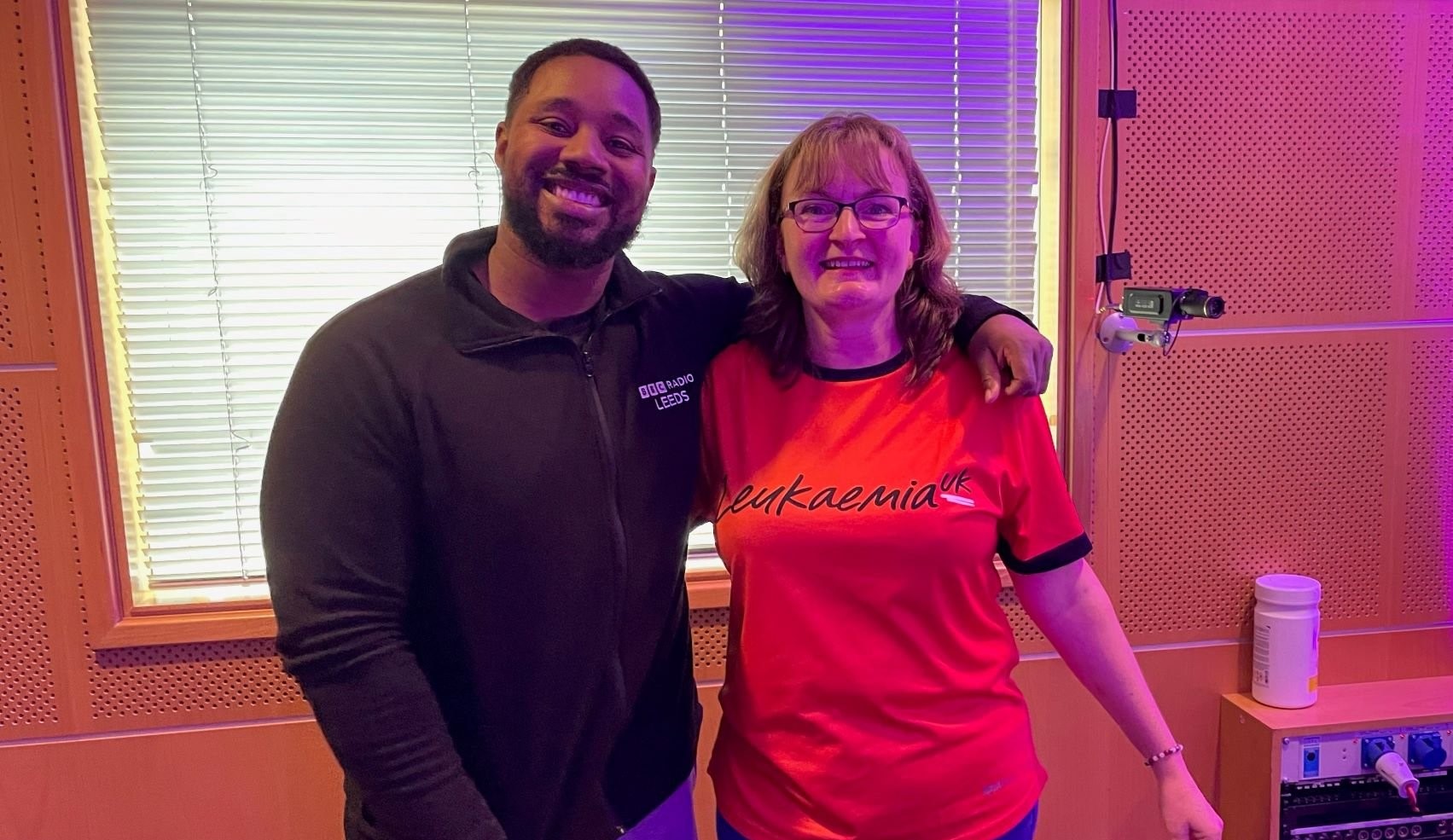 Currently, 37% of all leukaemia cases are diagnosed in an emergency setting.
And an even higher 66% of acute lymphoblastic leukaemia cases are diagnosed in this way. By this stage, patients are sometimes too unwell for the necessary treatments, which can have harsh side effects. What if we could change this?  
By improving understanding of the signs and symptoms of leukaemia, we can also improve early diagnosis and help people to receive the treatment and care they need as soon as possible. That's why we are working with our colleagues at other blood cancer charities to raise more awareness of leukaemia.  
This includes collaborative campaigns and support for government initiatives to raise awareness. As well as exploring what the best avenues could be to improve early diagnosis. We will look at further policy research and well-informed campaigns. With research to guide us, we can transform the way we diagnose, treat and care for people affected by leukaemia across the UK.
Dr Pramila Krishnamurthy, a Leukaemia UK John Goldman Fellow, knows only too well the importance of increasing awareness of the signs and symptoms of leukaemia. She said: 
When patients come to hospital with AML, they have often had subtle symptoms that they have put down to other things – for example tiredness from taking on too much at work, or shortness of breath that they thought could be due to COVID or just a lack of fitness. Late diagnosis can lead to much greater complications and a risk of death, so making sure the public is aware of this condition is really vital.