MRC Research Fellows
Clinical Research Training Fellowships – jointly-funded with the Medical Research Council.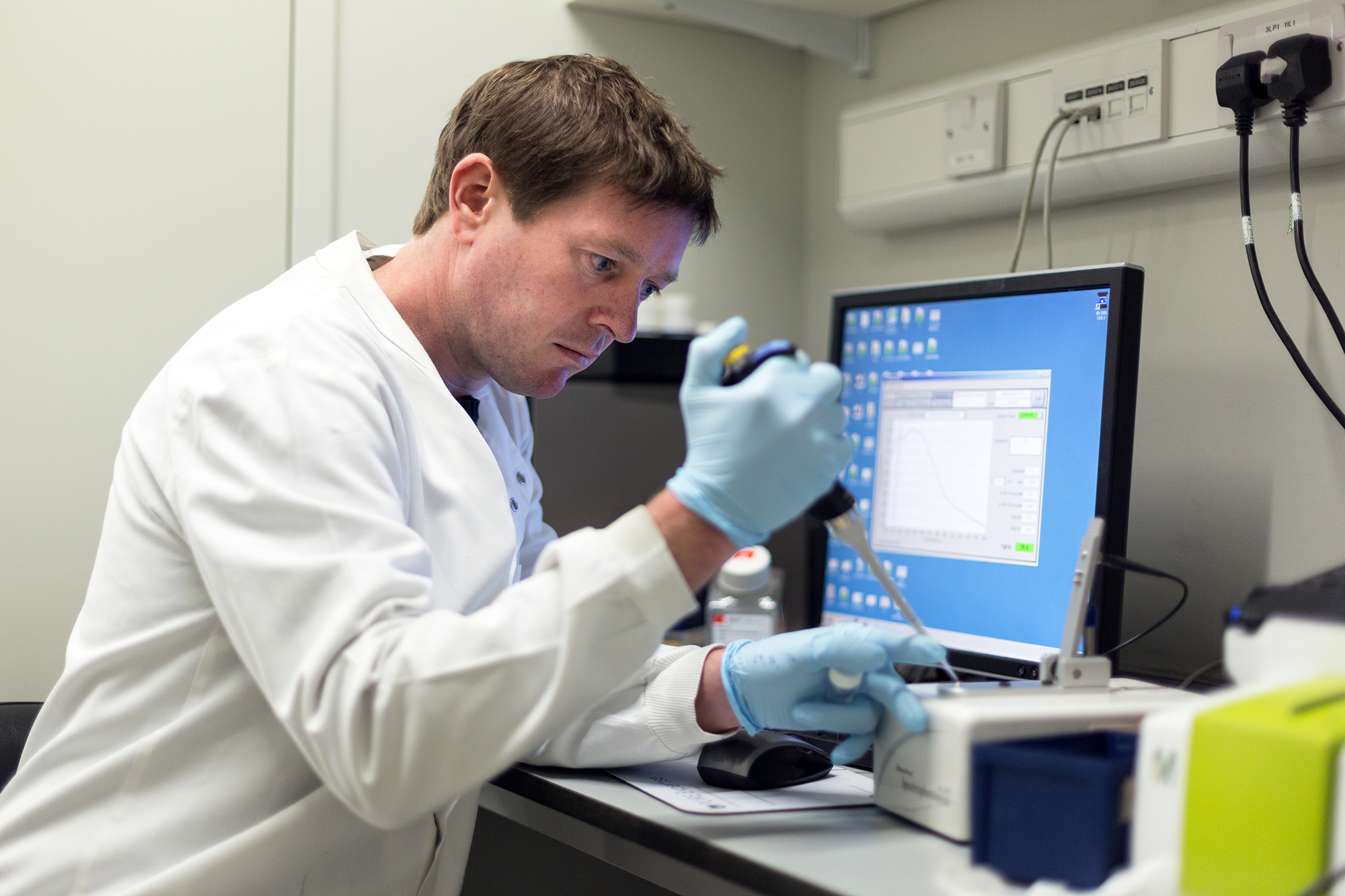 Leukaemia UK recognises the importance of collaboration between scientific research and clinical care for discoveries to be translated into new leukaemia treatments and care as quickly as possible. We work with scientists, clinicians, and other healthcare professionals and together we have a clear mission to accelerate progress and improve survival from leukaemia.
We are committed to supporting innovative research of the highest scientific quality, by providing funding for exceptional researchers. As part of this, we are pleased to offer clinical research training fellowships (CRTFs) which are jointly funded with the Medical Research Council (MRC).
These jointly funded clinical fellowships provide funding for research projects that are highly relevant to improving treatments and care for leukaemia and associated disorders. The fellowships offer a valuable opportunity for highly motivated clinically active health professionals, who are seeking to consolidate their research skills in order to:
Build a track record in a particular research field
Undertake a PhD (or MD)
Already have a PhD and wish to reacquire research skills
CRTFs usually last three years but never less than two years. For patient-oriented projects where additional time is needed to collect patient samples and complete follow up assessments, four years' funding may be requested. Awards may be held on a part-time basis to meet personal commitments but not because of other professional commitments. Applicants must be at an appropriate point in their clinical training to undertake a PhD.
The CRTFs are an ongoing scheme/rolling programme with three opportunities to apply each year, with deadlines in January, April and September.
Current round opened: 12 October 2023
Current round closes: 11 January 2024
The joint-funded CRTFs offer the prestige of having a Leukaemia UK co-funded fellowship which may offer additional opportunities to report on your project, present your work at meetings and take part in professional networking. Find out more and apply via the MRC website.
Apply now
Dr Sandeep Potluri was the inaugural Medical Research Council and Leukaemia UK Clinical Research Training Fellow.