25 Aug 2020 Governance
Angela Smith-Morgan to step down from her role as Co CEO of Leukaemia UK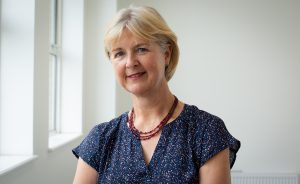 After eight successful years with us, Angela Smith-Morgan will be stepping down from her role as Co CEO of Leukaemia UK on 3rd September.
Angela was responsible for driving through the merger with Leuka in November 2019, and is now leaving the charity in a strong position to build on the remarkable transformation she engineered.
She has been a valued Co CEO of the merged charity and a visionary sole CEO of the original charity. We thank her for her outstanding work on our behalf and wish her the very best in the future.