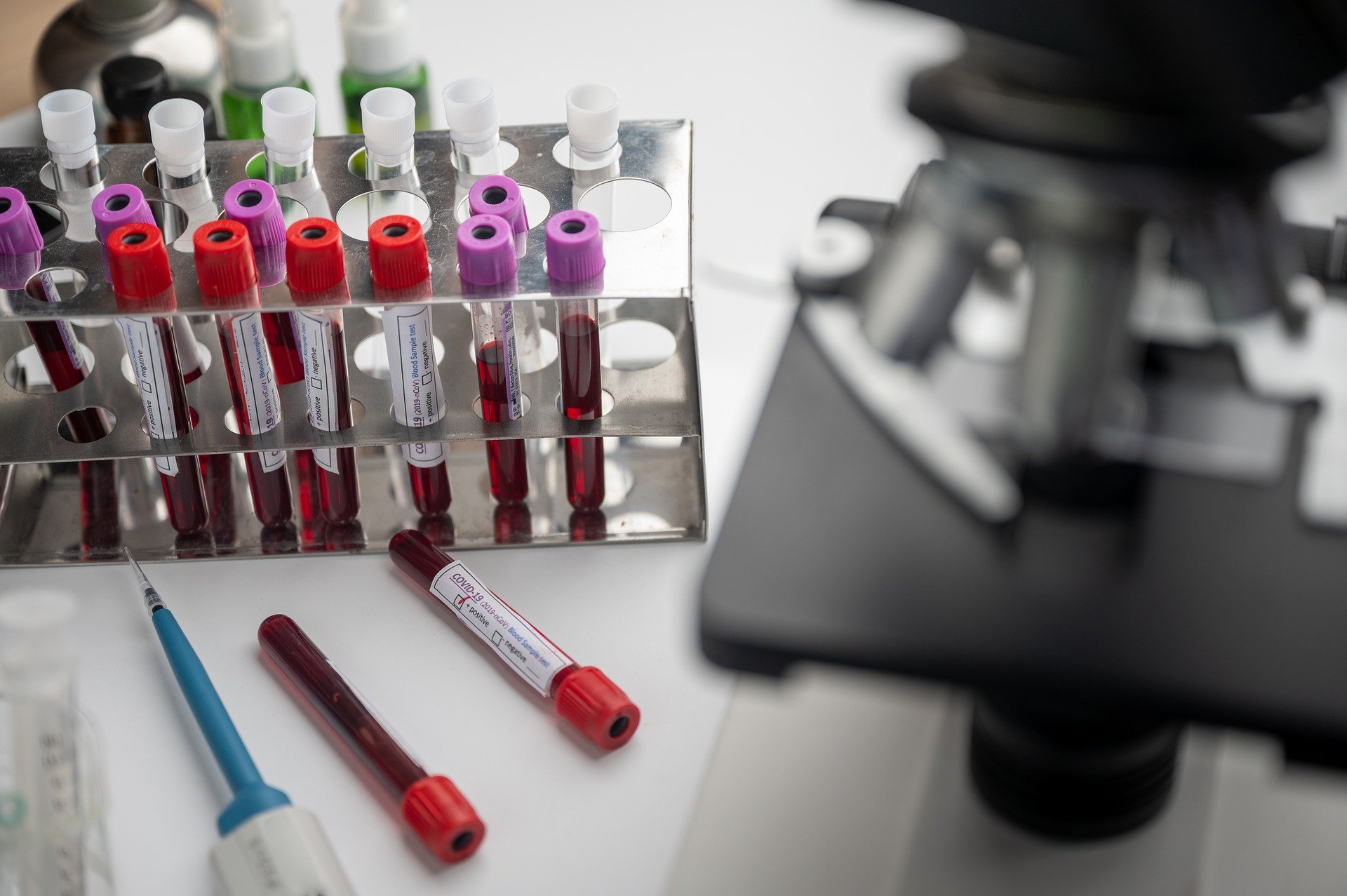 29 Nov 2021 Research
John Goldman Fellowship awarded to Dr Pramila Krishnamurthy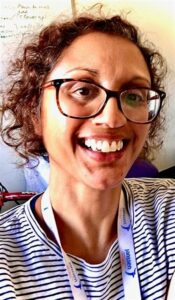 Leukaemia UK is proud to announce Dr Pramila Krishnamurthy of King's College Hospital and King's College London as the Leukaemia UK John Goldman Fellow co-funded by Rosetrees Trust. Dr Krishnamurthy will be using the fellowship to better understand why some leukaemia patients relapse following a stem cell transplant, and how donor lymphocyte infusion can help prevent this.
Leukaemia remains one of the deadliest cancers, with an overall UK survival rate of just over 50 per cent (2013-2017). Stem cell transplantation is a life-saving treatment which is often the only effective treatment for acute myeloid leukaemia (AML), the most common type of acute leukaemia in adults. Yet the relapse rates following stem cell transplants are high and AML is one of the most deadly forms of blood cancer.
Further research is vital to improve survival rates as well as the quality of life for those who receive this devastating diagnosis. Dr Krishnamurthy will explore the effectiveness of a donor lymphocyte infusion (DLI) and how this may correct a patient's immune response to help eliminate remaining leukaemic cells and thereby prevent relapse.
Dr Krishnamurthy said:
"Over 50% of patients with acute leukaemias relapse after stem cell transplant, and once this occurs, the chance of cure is unlikely. Relapse can be prevented by infusing donor-derived immune cells after the transplant. During my John Goldman Fellowship I will explore the use of donor lymphocyte infusion to help correct defects in patients' immune responses so that they are better able to fight their underlying cancer."
To explore how donor-derived immune cells can help correct defects in a patient's immune systems following a stem cell transplant, Dr Krishnamurthy will use a unique collection of samples from patients who received DLI on a clinical trial run in the UK, co-funded by Leukaemia UK. The PRO-DLI trial was the first prospective clinical trial worldwide to randomise patients between two different DLI strategies for relapse prevention.
This John Goldman Fellowship is co-funded by Rosetrees Trust, a charitable family foundation with a substantial track-record of funding vital medical research for over thirty years.
Fiona Hazell, Chief Executive of Leukaemia UK, said:
"Around 28 people are diagnosed with leukaemia every day in the UK. For people who have been diagnosed, this can have a devastating impact on their lives, and those around them. Leukaemia UK's John Goldman Fellowships accelerate progress towards the development of much needed new and better treatments for leukaemia and other blood cancers, helping save and improve the lives of those living with a leukaemia diagnosis. Leukaemia UK is delighted to be embarking on our first co-funded project with Rosetrees Trust. This partnership will enable vital new research, exploring ways to help prevent patients relapsing following a stem cell transplant."
Find out more about Dr Krishnamurthy's project.
Why Our Research Matters
Emma Leeming, 40 years old, Wakefield
Emma is an English teacher and mother to two children aged 11 and 13. She was diagnosed with acute myeloid leukaemia (AML) in July 2021. She noticed that she had suddenly become tired and lethargic but as it was nearing the end of term didn't think too much of it. However, after collapsing and being taken to hospital, a blood test diagnosed her with AML inversion 16 and myeloid sarcomas on her pancreas, uterus and liver. Within days she was started on an initial course of chemotherapy and was told that she would need a stem cell transplant.
Emma said,
"At first I struggled to process the magnitude of the situation, I didn't know what AML really was and the thought of starting chemotherapy immediately terrified me. The thought of being away from me family was heart-breaking as I had to stay in for six weeks for the first round of treatment. Now, with the support of my family and the excellent NHS staff I understand what my journey entails. I feel there is hope for me and others in my situation due to the fantastic collaboration between charities and specialists treating blood cancers and the advancement of specific treatment options."
Luckily, Emma has now been matched with a stem cell donor. Following a top-up course of chemotherapy, she will be going back into hospital for the stem cell transplant next week. She will have to stay in hospital away from her family over Christmas whilst her immune system regenerates.
Emma said, "Since diagnosis it has been a horrendous journey for my family, and although the transplant will be a challenge, there is hope that it will cure me of the disease and allow me to live a normal life, cancer free."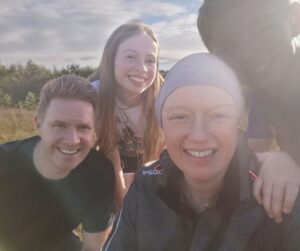 As Emma's story shows, stem cell transplants (SCTs) are a vital treatment option for AML. A relapse following transplant can be devastating. Dr Pramila Krishnamurthy's John Goldman Fellowship is therefore vital, focussing on improving success rates following SCTs and giving greater hope to those who receive a leukaemia diagnosis and their families.
You can read further coverage of this story on Charity Today
Related posts
This year's Olive Boles Innovation Award winner announced
This year's Olive Boles Innovation Award winner announced
Dr Kevin Rattigan, University of Glasgow, has been selected as this year's Olive Boles Innovation Award winner – an accolade given to one Leukaemia UK John Goldman Fellow each year….