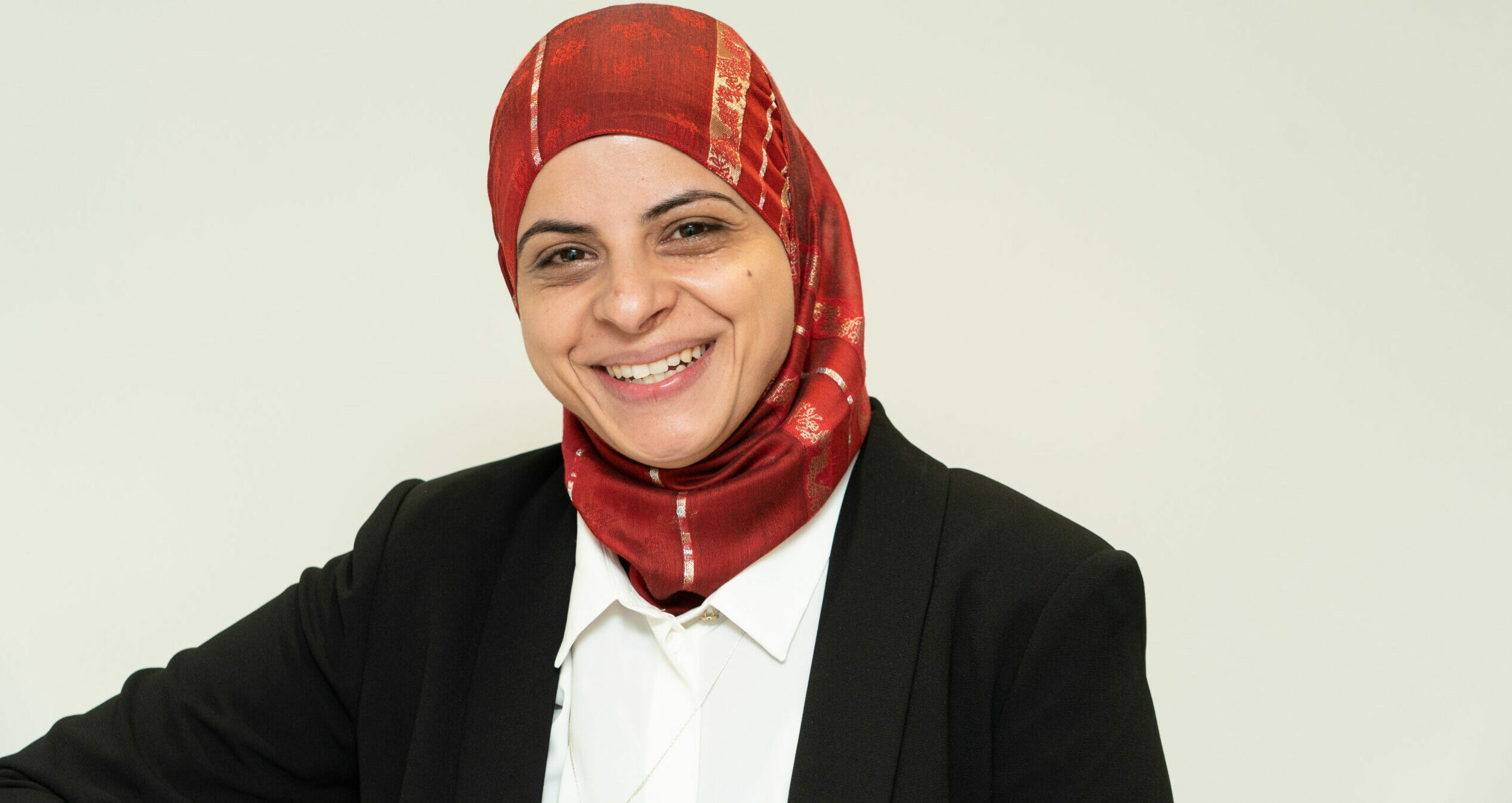 29 Nov 2022
Shining a spotlight on our 2022 Olive Boles Innovation Award winner Dr Eman Khatib-Massalha
Dr Eman Khatib-Massalha, University of Cambridge, was recently awarded a Leukaemia UK John Goldman Fellowship. On top of this prestigious fellowship, Dr Khatib-Massalha has also been awarded the Olive Boles Innovation Award – an accolade awarded to one Fellow each year in recognition of an innovative, higher-risk idea that could contribute significantly to our understanding of leukaemia. 
We asked Dr Khatib-Massalha a bit about her career so far, her innovative research now and in the future, as well as what her life looks like outside of the lab.   
What first inspired you to work in blood cancer research? 
Honestly, my research plans were different three years ago. I was studying the role of our innate immune cells during acute inflammation. However, following two personal stories related to relatives diagnosed with blood cancers, I decided to make a change in my career.  
Back in 2019-2020, I was down and depressed and couldn't digest what happened to my relative who was diagnosed with acute myeloid leukaemia (AML), without being aware of the symptoms.  
At that moment, I decided to use my PhD background in immune cell biology and combine it with the knowledge and tools available in the lab of Prof. Mendez-Ferrer at the University of Cambridge.  
This combination allowed me to conceive an exciting project which aims to develop new biomarkers for early diagnosis of blood cancers and use these markers for testing new immunotherapy to treat these diseases.  
Could you briefly describe the research you're doing as part of your John Goldman Fellowship? 
Myeloproliferative neoplasms (MPNs) are a rare type of blood cancer which can develop into acute myeloid leukaemia. Bone marrow transplant is the only curative treatment for MPNs, but this is only recommended for a small number of patients due to severe side effects.  Kinder, more effective treatment options are urgently needed.   
During my Leukaemia UK John Goldman Fellowship, my research will test a promising target for MPN immunotherapy that aims to block specific higher signals on mutant cancer cells, restoring normal clearance of these cells, preventing bone marrow fibrosis and reducing the risk of acute myeloid leukaemia.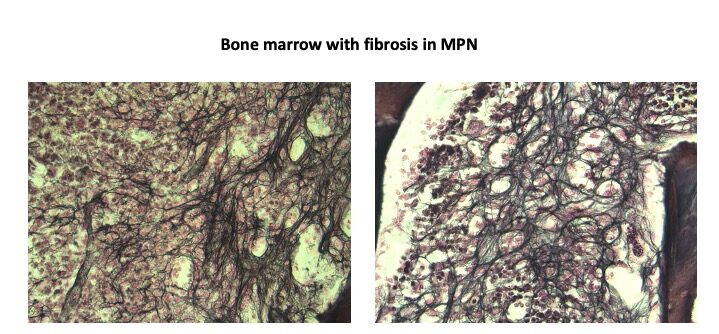 How does it feel to have been awarded the Olive Boles Innovation Award? 
It is a special honour to be a postdoctoral fellow awarded both the John Goldman Fellowship and the Olive Boles Innovation award.  
I want to thank Olive Boles for creating the John Goldman fellowship for the future science programme, which aims to fund the brightest scientific minds. Boles is an extraordinary inspiration for all scientists, particularly for women scientists. I will take this opportunity and thank Leukaemia UK for this critical and incredible recognition and for supporting my research project on Myeloproliferative neoplasms and acute myeloid leukaemia.  
Not least, I would like to say a huge THANK YOU to the charity's donors, for their support and belief in scientific research. Without their donations, achieving our research goals and contributing significantly to our understanding of leukaemia would be challenging. 
I will use the following quotation from the Leukaemia UK annual science seminar: "Together we can stop Leukaemia devastating lives". 
What would you say has been your key research career highlight to date? 
The real highlight of my research career is having the opportunity to work with the most brilliant scientists in the field. I have been lucky to do my PhD in the lab of prof. Tsvee Lapidot at the Weizmann Institute of Science and continuing my journey as a postdoctoral fellow in the lab of prof. Simon Mendez-Ferrer at the University of Cambridge. I have the chance to work with incredible teams, develop new skills in immunology and haematology, and contribute to different publications in top-tier journals. 
Prof. Lapidot and Prof. Mendez-Ferrer allowed me to work in a new field in their lab, which helped me to mature as an independent scientist and opened up a new research field in my host labs, which has been a real highlight. 
Each time I present my project findings at a meeting or conference and see how the scientists and medical doctors are amazed and impressed, I feel that we have the power to affect or make progress in blood cancer research.  
What are your aspirations for the future of your work? 
The only curative treatment currently available for MPNs and leukaemia development is blood stem cell transplantation, which can only be performed in a few patients due to its toxicity. Therefore, alternative therapies are needed to help people with leukaemia. 
My work provides new insights into the role of bone marrow innate immune cells in MPN development and transformation to acute myeloid leukaemia. If successful, my work will foster the development of novel immunotherapies in MPN and decrease the risk of acute myeloid leukaemia. 
The societal impact of this project concerns public health with possible applications in diagnosis, prognosis, and treatment. 
Finally, could you tell us a bit about how you spend your time outside of the lab? 
Currently I am living with my beloved husband and daughter in Cambridge, and we are far from our families. Therefore, my daughter and husband occupy most of my time outside the lab. We always try to give our daughter priority during the weekend, so we spend our time together (travelling, cooking, reading stories, cycling etc.). I enjoy cooking based on my mum's recipes, and I love spending time in the kitchen. 
Related posts
Who's Cooking Dinner? to return on Monday 19th September
Who's Cooking Dinner? to return on Monday 19th September
Who's Cooking Dinner reveal all star Chef Line Up Famed Charity event to return on Monday 19th September For the past 24 years, Leukaemia UK, the leukaemia research charity dedicated…