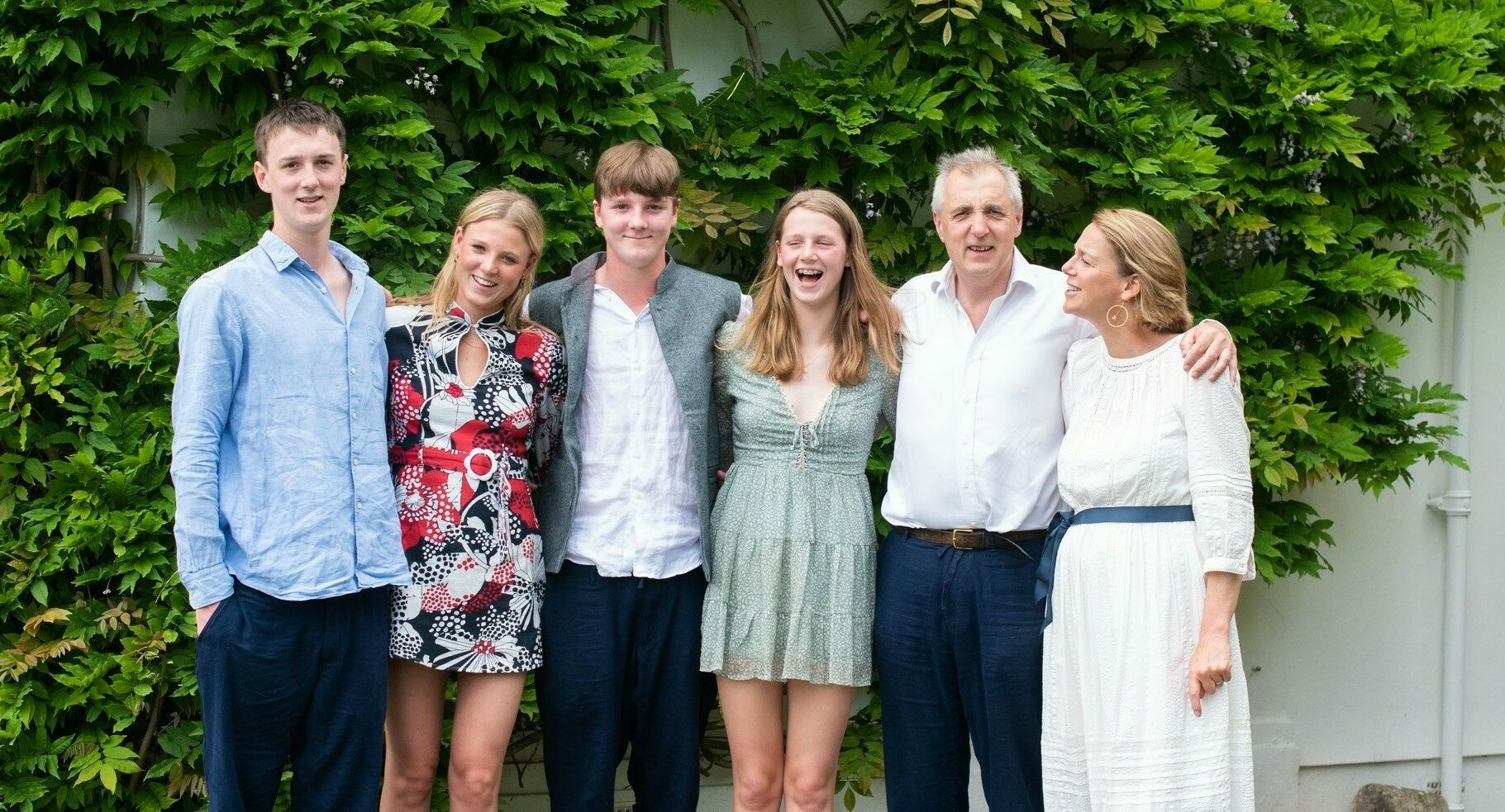 06 Oct 2022
Oliver's acute lymphoblastic leukaemia story
Oliver, who lives in Baughurst in Hampshire, was fit and active before his leukaemia diagnosis in 2015. He was a regular runner and had been for a run on the morning he went to his doctor.
His only symptom was bruising on his body – one of the four key symptoms of leukaemia which also include bleeding, infections and fatigue. His GP referred him for immediate blood tests and he was diagnosed with acute lymphoblastic leukaemia (ALL) at the age of 50.
Oliver underwent four months of chemotherapy at hospital in Basingstoke and then had a bone marrow transplant in Southampton after being matched with a donor. He came out of hospital on Christmas Eve. He was a drug regime of immune suppressants and other medication, and stayed at home for the next year. During that time his recovery was set back by having a stroke but he was determined to do his physiotherapy and return to fitness. He remains on medication but is now thankfully back to his previously active lifestyle.
Oliver's daughter, Ellie, said:
"From someone who was incredibly fit, when Dad came home to use on Christmas Eve he couldn't walk up the stairs. It was a very quick adjustment for our family as it all happened overnight. My dad got a call one night and the next day he was in hospital for six months. The doctors and nurses were amazing, but it was all a bit of a strange experience at the time. For a year afterwards it was very hard of our family – I've got four siblings, the youngest of which whom was eight at the time. And Mum and Dad had just started having an extension built on the house. It was chaos. We couldn't hug him and if we had a cold we had to stay with a friend."
After his treatment was successful, Oliver left his job as Managing Director of a sofa and bed company and started his own business. He also volunteered as Treasurer of Leukaemia UK from 2018 to 2022 and worked for other charities to publicise the importance of becoming a bone marrow donor.
This year, Ellie, who is in her final year of a business and management degree at Exeter University, ran the London Marathon to raise money for Leukaemia UK. She achieved a fantastic time of 3 hours 26 minutes and raised over £5000 for the charity.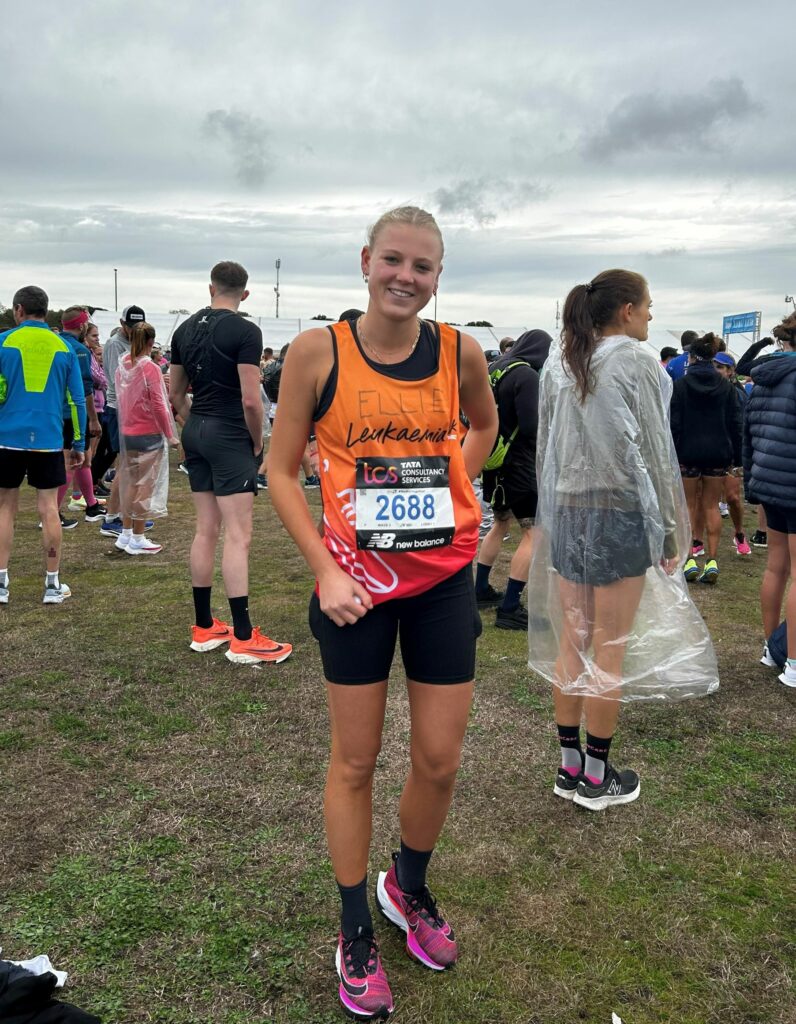 Ellie said, "Since my Dad has had his bone marrow transplant I have run a few events to get people onto the bone marrow data base. We are forever indebted to my dad's donor. Running the marathon is another way I can fund this valuable work and also hope to raise awareness.
"I have always done a lot of sport, but more like netball and athletics – nothing with this much endurance training. I am really looking forward to the atmosphere, it will be a lot more fun than the long training runs on my own. I hadn't even really heard of blood cancers before my Dad became ill. Now I want to do all I can to raise awareness about the work of Leukaemia UK and the importance of research."
Read more stories from our community.