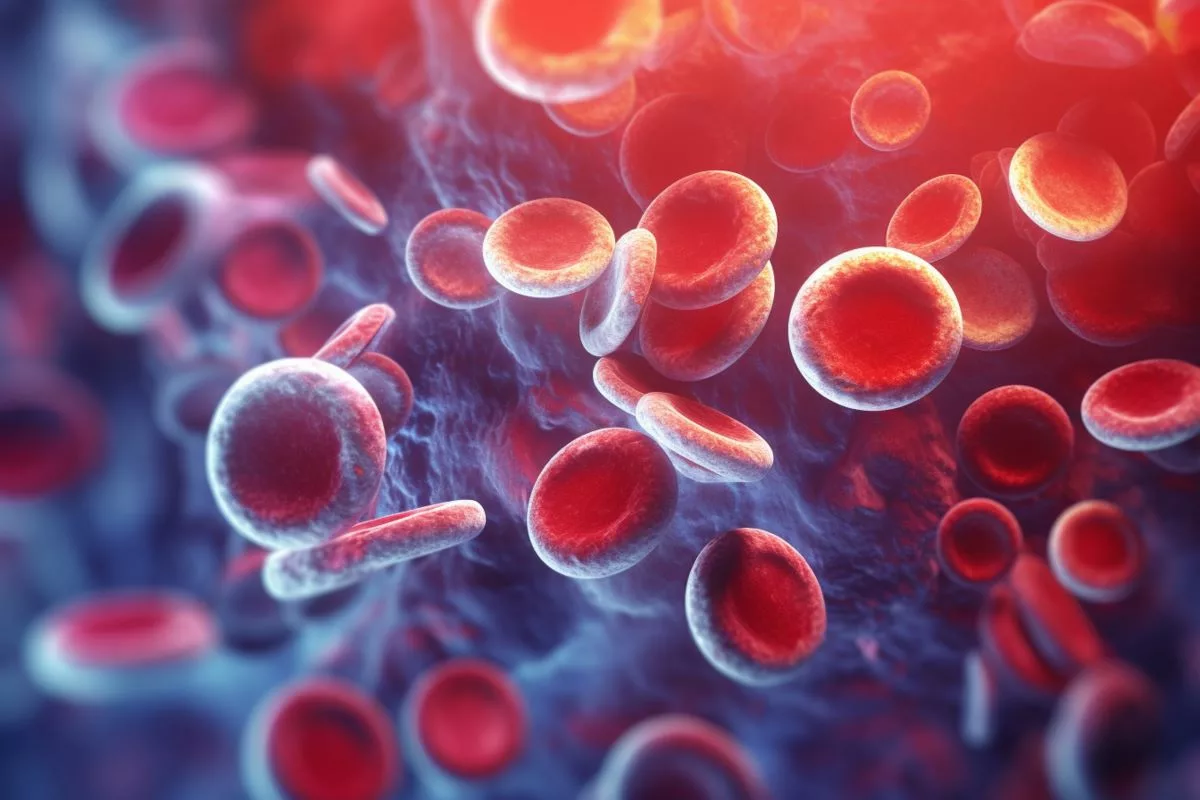 01 Sep 2023
What is blood cancer?
September is Blood Cancer Awareness Month, a chance to shine a spotlight on the disease and raise vital awareness. What do you know about blood cancer and how it affects people in the UK? Test your knowledge with our latest blog.
Blood cancer is a term that describes several different types of cancer that affect the blood cells. Most blood cancers begin in the bone marrow, the spongy material inside the bones, where new blood cells are produced. Blood cancer affects the production and function of blood cells.  
There are different types of blood cancer, including leukaemia – a disease of the white blood cells. Other blood cancers include myeloma – a type of blood cancer that forms in white blood cells called plasma cells and lymphoma, that begins in the infection-fighting cells of the immune system called lymphocytes.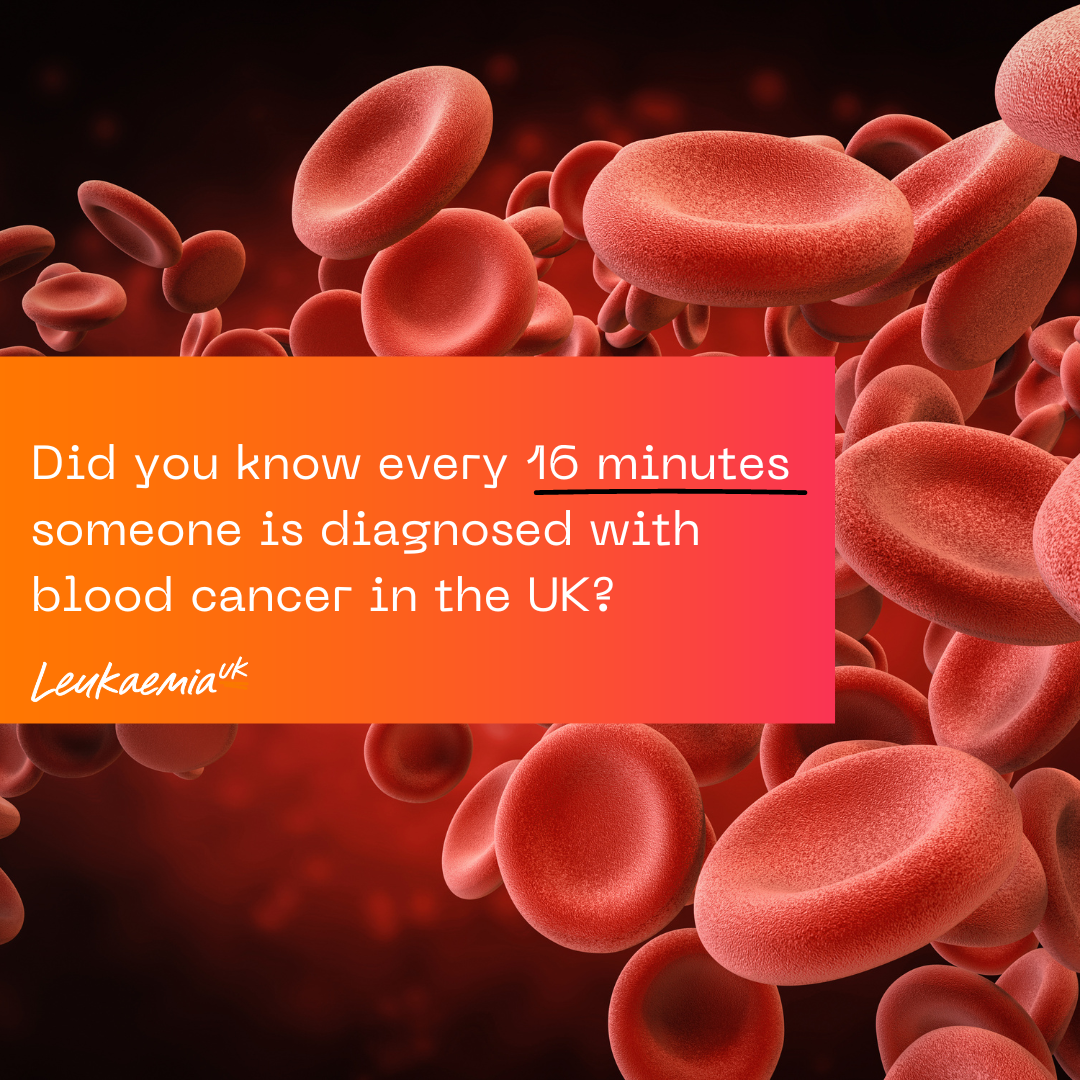 How does blood cancer develop?  
Cells of our bodies are constantly dying and being replaced. Normally cells divide in a very controlled way. Cancer develops when there is a change in the DNA of cells. This can lead to abnormal blood cells developing, which can't mature or function properly, divide too quickly or don't die when they should do, leading to blood cancer.  
In most blood cancers, the normal blood cell development process is disrupted. Abnormal blood cells don't function properly and can also prevent the important normal roles our blood plays, like fighting infections or preventing serious bleeding.  
Who is affected by blood cancer?  
Every 16 minutes someone in the UK is diagnosed with blood cancer, the fifth most common type of cancer in the UK.  
Around a quarter of a million people are currently living with blood cancer and around 40,000 people are diagnosed each year in the UK. Despite treatment progress, blood cancer is still the UK's third biggest cancer killer.   
How can you spot blood cancer?  
The signs and symptoms of blood cancer vary depending on the type of blood cancer. Symptoms can be vague or non-specific in nature, so are often hard to spot.  
For leukaemia, the most common symptoms can include:  
Fatigue 

 

Repeat infections 

 

Unusual bruising or bleeding 

 
Anyone experiencing any of these symptoms should contact their GP and request a blood test.  
This Blood Cancer Awareness Month, Leukaemia UK are collaborating with Leukaemia Care to raise awareness of the signs and symptoms of leukaemia, because early diagnosis saves lives. Read more about our Spot Leukaemia campaign and find out how you can get involved.
Related posts
New campaign launches for the forgotten 500,000 families
New campaign launches for the forgotten 500,000 families
Patient groups, charities and clinicians unite to raise awareness of half a million vulnerable people, many of whose lives have never returned to normal after the Covid-19 lockdown. A new…