07 Sep 2023
Jake's leukaemia fight
GCSEs are a stressful time for most young people. But tackling exams while in recovery from a devastating leukaemia diagnosis and gruelling treatment was the additional challenge that faced Jake Andrade. And at the time, little did he know he would have to undergo a second battle as his cancer would come back when he was 19. 
Jake, who lives with his parents and sister in Stowmarket, Suffolk, was only 13 when he caught a cold that he just couldn't get rid of. It turned out to be the start of three months of strange symptoms, which eventually led to Jake being diagnosed with blood cancer. 
"I thought it would all blow over"
"As well as the cold I had severe fatigue, back and shoulder pain, and breathlessness," said Jake. "I'd also had a headache that new year, which was very unusual for me. But I thought it would all blow over. Then, after somehow completing a nine-mile-long walk with my school just a week before I was eventually diagnosed, I got an insect bite on my leg that wouldn't heal and was so painful I lost my mobility. The lymph nodes in my neck were also very swollen. At that point, on March 21st, I decided to see my GP, who prescribed penicillin for the bite. But I got worse. I woke up on March 23rd with a swollen throat and painful earache. I went back to the GP who sent me immediately to A&E at West Suffolk Hospital for blood tests." 
Jake's blood tests revealed abnormalities pointing towards leukaemia. An ambulance transferred him to Addenbrookes Hospital in Cambridge where he had a bone marrow biopsy. Jake was diagnosed with acute myeloid leukaemia (AML) on March 24th 2016.  His treatment started the next day as Jake was by that time so sick, speed was of the essence.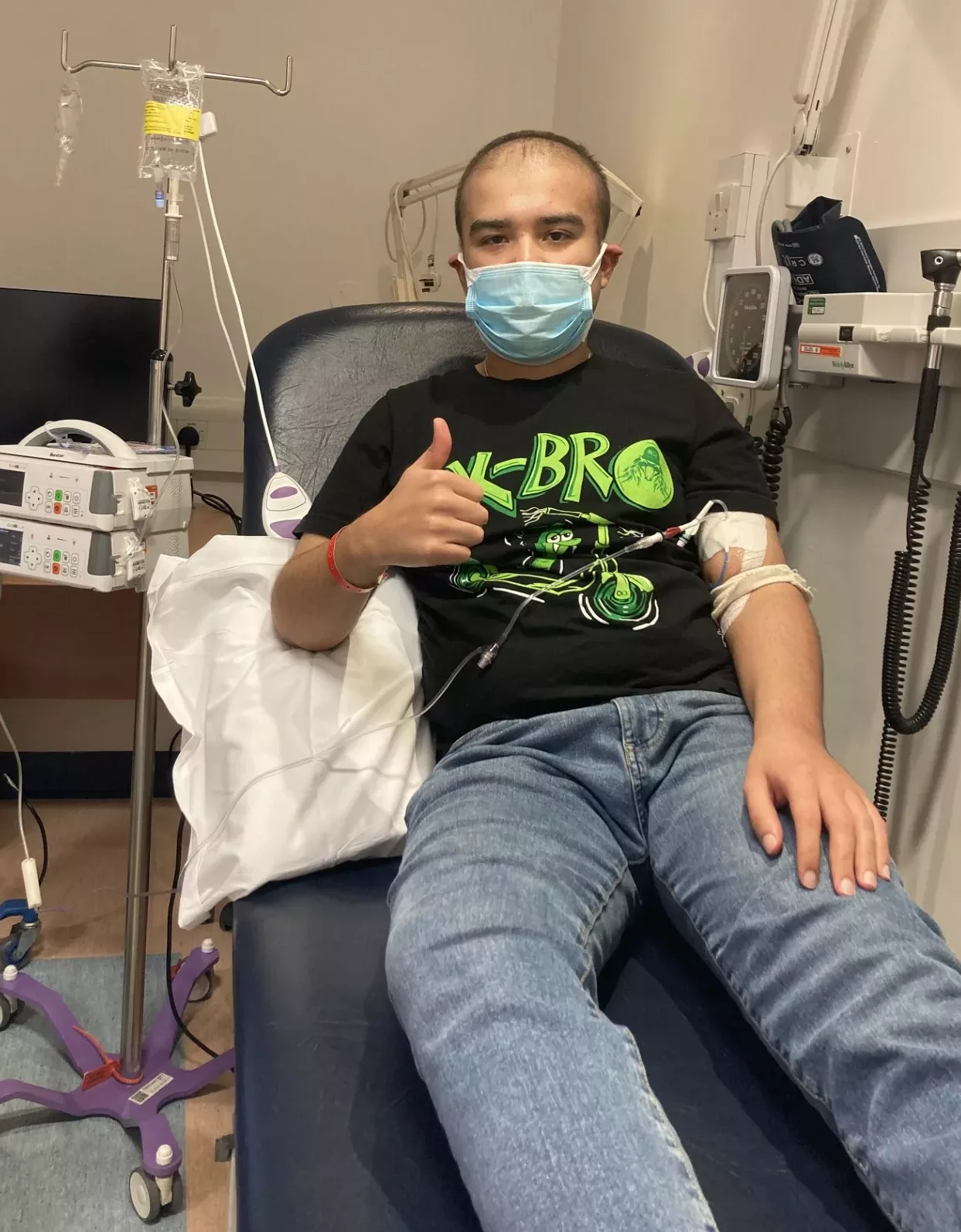 "I had four cycles of chemotherapy in total," said Jake. "After the first two rounds, I was still MRD positive – tiny traces of leukaemia that were not visible under an ordinary microscope. So, I had to have intensified treatment for Round 3, and a bone marrow transplant for Round 4. Before the transplant I had ten days of intensive chemotherapy for which I was transferred to the specialist unit at Bristol Children's Hospital. My donor was from a female in France." 
Rebuilding his life
Jake was finally allowed home on October 1st 2016, and rebuilt his life, including catching up with lost schooling and taking his GCSEs in summer 2018. But then, devastatingly, in December 2021, in his second year at University when Jake was 19, a routine yearly blood test revealed he'd relapsed.  
"In what was just a routine blood test, in October 2021, the doctor found that I was mysteriously neutropenic – where my neutrophils, which are the type of white blood cell responsible for fighting infections, dropped below the standard range. This increased my risk of infection," said Jake. "It took a couple of months of investigation, but with my white blood cell count showing no improvement, I eventually had a bone marrow biopsy. In December 2021, the biopsy confirmed that my AML was back." 
Jake endured three more rounds of chemotherapy and another bone marrow transplant, this time from his father, Nelson. 
"Treatment was gruelling, especially the effects, such as high fevers and infections," said Jake. "I noticed a pattern though – on both occasions it was my first cycles which affected me the worst. My body appeared to get used to the chemotherapy after each cycle, though I did always have challenges throughout all cycles. Being sick was also a horrible feeling, but with the right combination of anti-sickness drugs, it became manageable. Throughout Round 2, I caught Covid and had to have treatment as an outpatient, which turned out to be very difficult and impractical."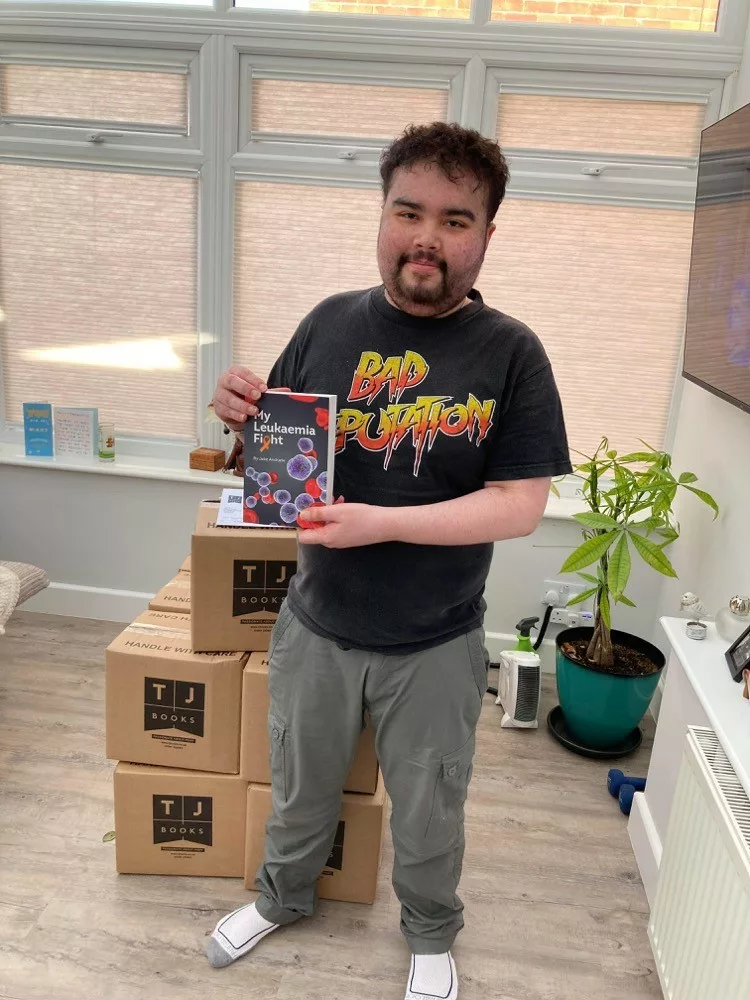 Inspiring others with his book
After nearly five months in hospital, Jake was finally discharged on May 7th 2022. Now 20, Jake has just finished his Politics & History degree at the University of Suffolk. Not only that, but he's put his experiences down in a book. Jake hopes My Leukaemia Fight will inspire others who've had a leukaemia diagnosis. 
Tragically though, Jake's fight is by no means over. He's had the maximum amount of treatment, and so would be unable to have any more should he relapse. 
"I still get anxious when seeing my blood test results, as does my family, particularly my Mum," said Jake. "Now, I have had the maximum amount of bone marrow transplants, so relapsing is not an option for me. I have a 50/50 chance of relapsing in the future. I feel like I have lost my safety net. 
"I am also suffering from the effects of my transplant. My dad being only a 50% match has caused 'Graft vs Host Disease'. To combat this I'm on steroids which have made me weak and caused me to put on weight. It's affected my skin as well, which has been permanently damaged. Sometimes living with GvHD is unbearable and sometimes I do question whether going through treatment was worth it. However, I'm fully focused on living my best life and when I'm well, I make the most of life. I know how difficult it has been to get to where I am right now, and I've learnt not to take my life for granted. 
Turning a negative experience into a positive
"Throughout my first battle, I continued my GCSEs, and throughout my second battle, I kept up with university. I wrote a list of reasons to live when I relapsed, and they served as my goals and inspiration to get through another battle. I've turned a negative experience with cancer into a positive, and my book is one of my proudest accomplishments. I want to get back to how I was during my five-year remission period. I'm determined to get back to normal, get to where I can run half an hour without stopping again, continue working, maybe a Masters degree.
"Leukaemia likes to show in common symptoms. Everyone gets a cold from time to time, and everyone gets tired. I remember when my dad tried to make an appointment for me to see the GP in March 2016, the receptionist's response was "We don't treat colds." It is important to get checked out if your symptoms are worsening, and don't put off going to the doctor.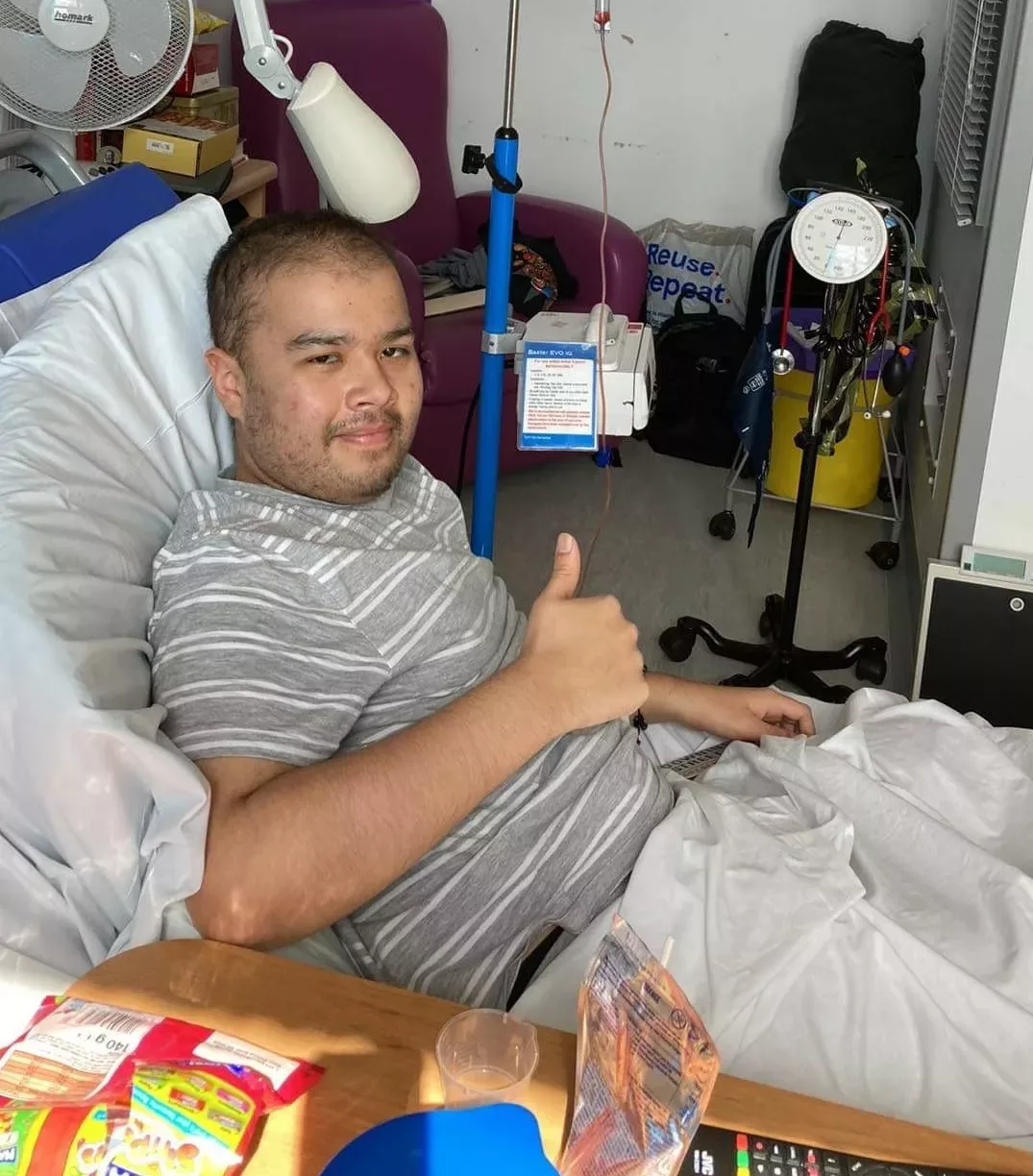 "For someone in my situation who can't handle any more intensive treatment, I think it is great that Leukaemia UK is looking at less harmful, more effective treatments. They could well save the lives of many people. I know that there is a massive gap in survival rates between younger and older people for AML, mainly due to the intensiveness of the treatment, so these less-harmful drugs could improve survival rates for leukaemia as a whole." 
Related posts
World Blood Cancer Day interview with Dr Pramila Krishnamurthy
World Blood Cancer Day interview with Dr Pramila Krishnamurthy
On 28th May the global blood cancer community comes together to mark World Blood Cancer Day, this campaign calls for support of those with blood cancer and encourages people to become stem cell donors.