02 Aug 2023 Awareness raising
Friends and family of Leicestershire woman who died from rare cancer campaign for more research and awareness
The family of a Leicestershire woman who died in July 2022, on the day of her leukaemia diagnosis, has raised over £17,000 in her memory to support Leukaemia UK. On Saturday 5th August they will be holding a Golf Day at Kilworth Springs to try and reach their £20,000 target and support the charity's work to accelerate progress in diagnosis, treatment and care.  
"My wife Liz initially went to the optician to enquire about her migraines," said Desford resident Jonathan Taylor, 51. "There was no problem found with her eyes and she was advised to go to her GP, who gave her a blood test. This showed her blood count was very low and she was at serious risk of infection, but no reason could be found other than possibly some kind of virus."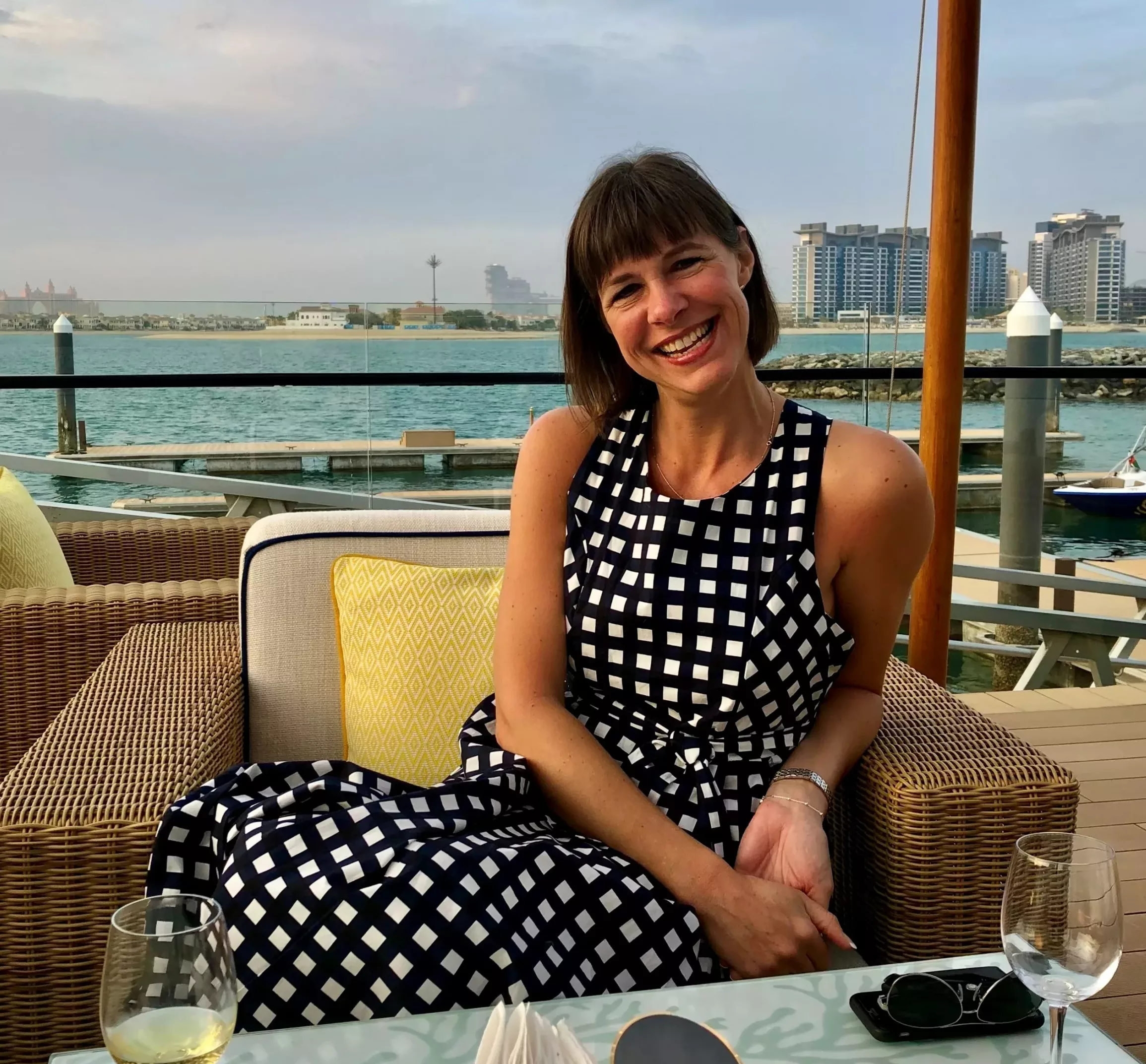 The migraines and blurred vision became more frequent and painful. During a visit to A&E, 51-year-old Elizabeth Taylor was diagnosed with neutropenia – a low number of a particular type of white cells in her blood. But again, no cause was found.  
Liz, who worked full time as a Teaching Assistant at Stafford Leys Primary School in Leicester, thought her ongoing fatigue was down to a hectic lifestyle. But in May 2022 her symptoms intensified and she developed severe pain in the sternum area of her chest, a pain in her leg, migraines, further blurred vision and then eventually heavy bleeding. 
Her symptoms continued to worsen. After an MRI scan revealed multiple infarcts (marks on the brain), Liz was immediately admitted to Leicester Royal Infirmary. At that stage, medics believed she had a heart problem which was causing multiple small strokes. But, after two more weeks of inconclusive tests, Liz suddenly suffered a large and serious stroke. Eventually she was given a bone marrow test and immediately diagnosed with acute promyeloctic leukaemia (APML). 
APML is a rare sub-type of acute myeloid leukaemia (AML), which a form of blood cancer.
Fiona Hazell, Chief Executive of Leukaemia UK, said: "APML is a very aggressive, rapidly-developing cancer and, as with other types of leukaemias, the symptoms can be vague and non-specific. Often a blood test is insufficient for diagnosis of APML, and further testing – such as a bone marrow biopsy and genetic tests – is required."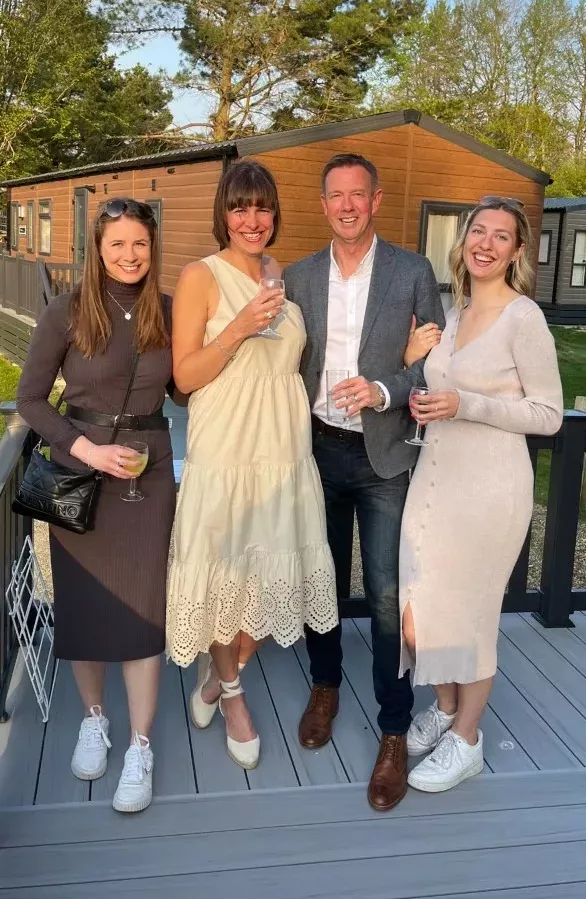 Liz tragically passed away the day of her diagnosis, on July 14th 2022. 
"I was searching the internet trying to understand more about APML when I came across Leukaemia UK," said Jonathan. "This prompted me to wish that if only I and the medical teams caring for Liz had the knowledge and foresight to identify the signs earlier, Liz could have been diagnosed sooner. Our family, in particular her two daughters Kate, 26, and Charlotte, 23, are still coming to terms with our loss, struggling to truly accept what has happened and how or why their beautiful, healthy mum was taken so young." 
Jonathan and Liz's family and friends channelled their grief into raising money for Leukaemia UK to fund greater awareness of the symptoms of leukaemia, and research into kinder, more effective treatments.  
So far this year they have organized a luncheon at the local Rugby Club in Hinckley on 1st April, and more recently an epic 50-mile Summer Solstice Trek on June 21st , where Jonathan and three of his colleagues from Experian PLC completed a 50 mile walk from sunrise to sunset.   
So far they have raised just under £17,000, which also includes a donation from Stafford Leys Primary School, who ran a bake sale and step challenge raising over £5k.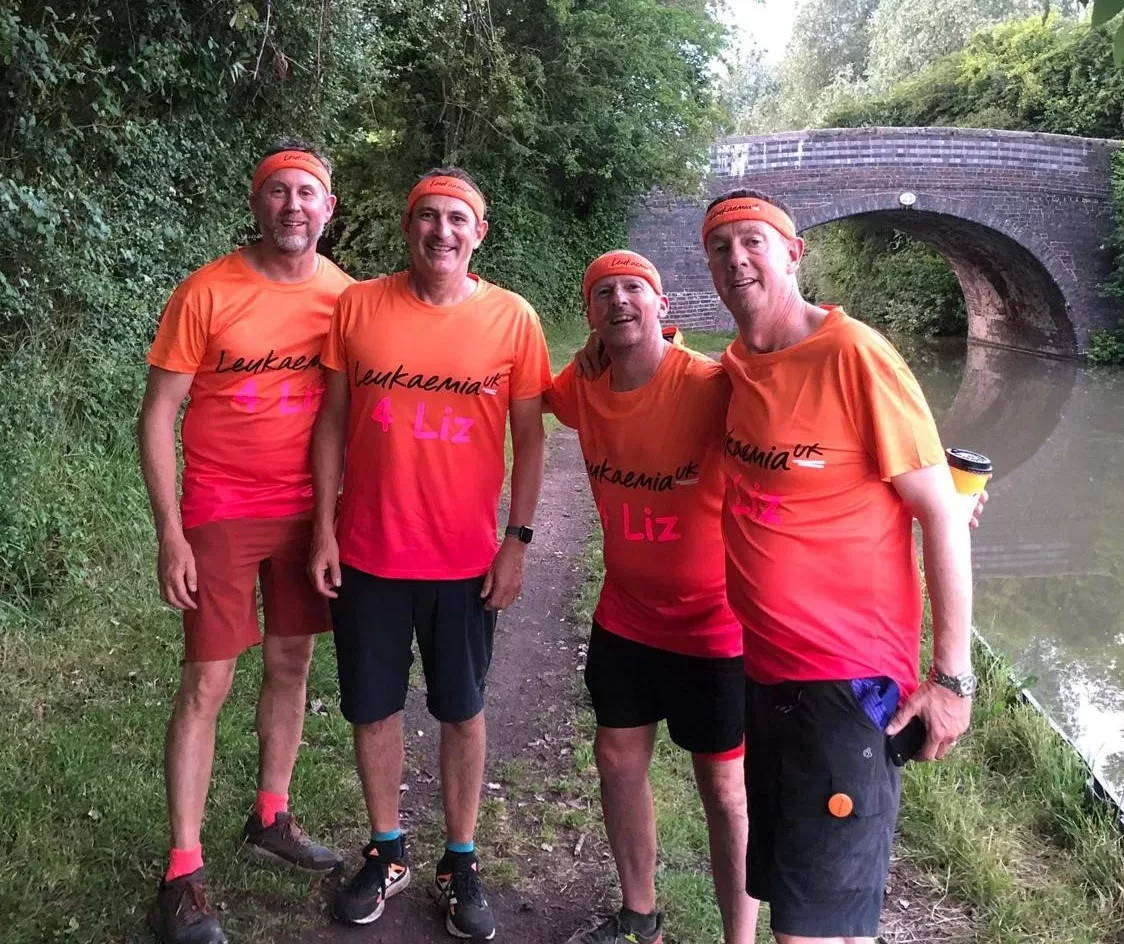 On Saturday 5th August they will be holding a Fundraising Golf Day to try and beat their £20k goal. The event will take place at Kilworth Springs Golf Club at North Kilworth from midday. Spaces for teams or individuals are still available, and anyone wanting to take part can contact Kilworth Springs Golf Club on 01858 575082, or by emailing admin@kilworthsprings.co.uk.
"Our hearts go out to Jonathan and his family for their loss of Liz" – Fiona Hazell, Chief Executive of Leukaemia UK
"Despite the rarity of her blood cancer, her story is sadly one we hear often. Strange, vague symptoms which haven't quickly added up to a clear picture – even to doctors. Leukaemia UK is working hard to ensure that patients and medics spot symptoms much more quickly and offer the all-important blood test and bone marrow biopsy to diagnose leukaemia. The quicker the diagnosis, the quicker treatment can begin. 
"The fundraising Jonathan and his family and friends are doing is vital to fund research into kinder, more effective treatments and diagnosis. Important discoveries are happening all the time within blood cancer research. Whilst survival rates are still nowhere near where they should be and treating this disease remains difficult, at Leukaemia UK we know that research has the power to one day stop leukaemia devastating lives." 
Read about Jonathan's fundraising on the BBC, Mirror and Express websites.
Related posts
Spectacular sailing challenge in memory of Pat Buckley
Spectacular sailing challenge in memory of Pat Buckley
Royal Corinthian Yacht Club's 61st Endeavour Trophy fundraiser for Leukaemia UK A fleet of thirty boats displaying the Leukaemia UK logo on their sails will put on a spectacular racing…