11 Aug 2017
Billie's story of giving
When Billie received her leukaemia diagnosis, her response was to find a way to help others.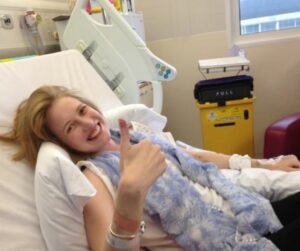 Billie was diagnosed with acute lymphoblastic leukaemia (ALL) five years ago. She received so much support in response to her leukaemia diagnosis that she set up Billie's Fund to give something back to the charities that helped her during her treatment.
Supported by her family and friends, Billie's Fund has raised thousands of pounds and are delighted that Billie has chosen Leukaemia UK as one of Billie's Fund's beneficiary charities.
Help Leukaemia UK continue to support people like Billie by donating today.
Read more stories from our community.