05 Apr 2023
A day to remember: Hanna runs the London Landmarks Half Marathon
Our Community & Challenge Events Manager Hanna decided to run the London Landmarks Half Marathon for a second time this year, fundraising for Leukaemia UK and putting herself firmly in the shoes (or more specifically, the running trainers) of our supporters themselves. We caught up with her to find out what motivated her to run and how it felt to take on 13.1 miles in the name of leukaemia research. Congratulations Hanna!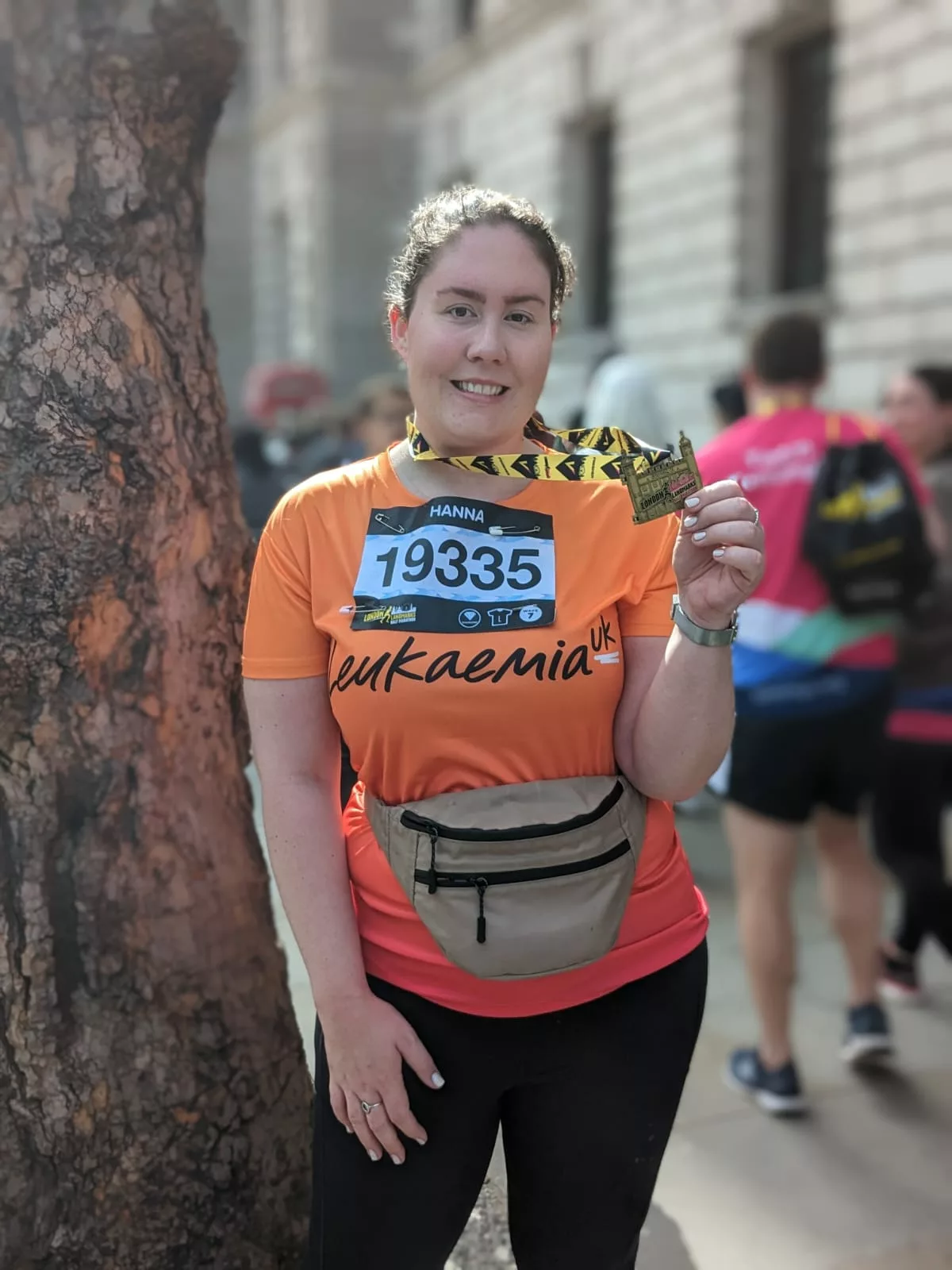 Why did you want to run the London Landmarks Half Marathon?
I wanted to run the London Landmarks Half because it is such a brilliant event with a fantastic route and always has a great atmosphere. The landmarks you run past and through are historic and beautiful, and even though I am in London quite a bit, it was surprising how many iconic landmarks I had never seen before. Having been at the charity cheer points previously as the Community & Challenge Events manager at Leukaemia UK, I thought I had to lead from the top and practise what I preach! The feedback from our runners has always been fantastic and I wanted to get a taste of that myself. From a personal perspective, I wanted to run this event for the challenge of completing 13.1 miles.  
Leukaemia UK believe research has the power to stop leukaemia devastating lives and I understand the importance of fundraising to help continue raising vital funds for this research. Without the research, we wouldn't be able to focus on saving and improving more lives, which is so important to me. Leukaemia UK wants to make sure that they are continuing to explore as many possibilities as possible to save lives and improve quality of life for leukaemia patients and that is why donations and support are so important. The charity's current research programme includes funding potentially high-impact science through project grants, fellowships, and scholarships for early careers researchers and the first ever UK clinical trials initiative for stem cell transplants.  
What do you hope your fundraising will achieve for the charity and for people with leukaemia?
The funds raised through my London Landmarks Half Marathon journey will make a huge difference to Leukaemia UK and for those who are dealing with a leukaemia diagnosis. On top of the awareness raising, and representing a great charity and cause, the funds raised will go towards investing in life-changing research projects. This is vital.  
What the day was like?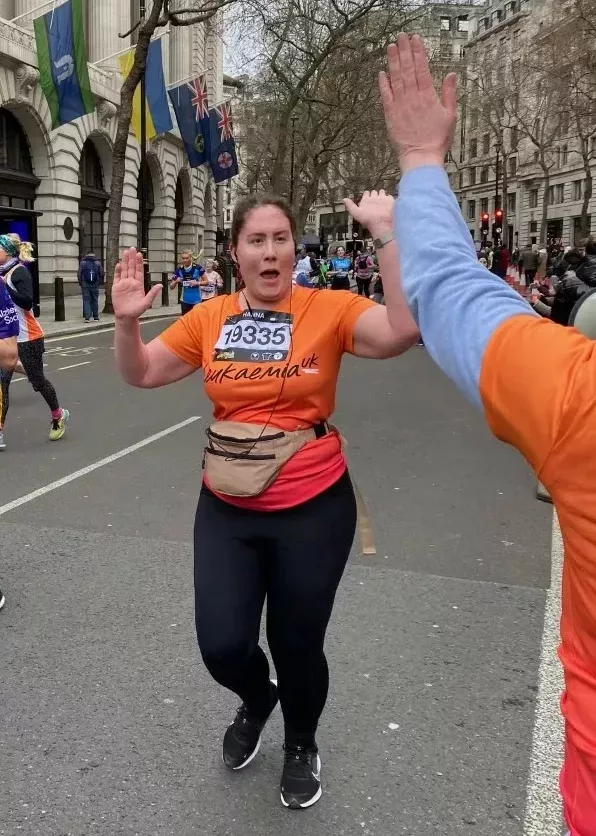 The morning of the race, I was super nervous. I thought I wouldn't make it, even though I knew I had run nearly the whole race distance in training and raced the distance before. As soon as I got to the start line, I was pumped and was lucky enough to spot other Leukaemia UK runners which put my mind at ease a little. The music was playing, and people were getting ready to set off. I knew I had lots of family and friends along the route which made me very happy, and I was excited to run past them.
The first few miles were tough as I was getting into my rhythm and setting the pace, but by mile 5 I was relaxed, and I started to really enjoy it. The atmosphere was incredible, the sun started to shine, and the music was playing loud along the route. Around mile 10 was when I started to struggle, knowing I only had a 5K left to do, I wanted to really push myself but it was hard. Approaching the finish line, I felt overwhelmed and ecstatic, looking forward to resting my legs but not wanting to stop. The day was incredible, the vibe and the other runners got me through it and made the day one to remember.  
What would you say to anyone else thinking of taking on a challenge event for Leukaemia UK?
Taking on a challenge event for Leukaemia UK is truly a great experience. You feel supported and part of a team from start to finish and the sense of achievement afterwards is unbeatable. The cause and connection for me is a strong one, and you really do feel like you are helping towards Leukaemia UK's goals. They have a wide range of events to chose from, including 5 and 10ks to half and full marathons, and everything in between. I'd highly recommend choosing Leukaemia UK as a charity to support, you wont regret it!
Donate towards Hanna's fundraising. 
Find out more about events you can take part in.