14 Mar 2023 Fundraising
Percy & Nell says Pants to Leukaemia with bespoke charity collaboration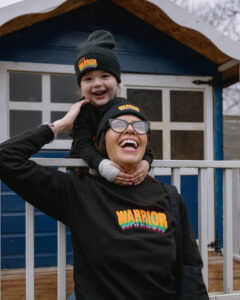 Independent clothing brand Percy & Nell has produced a unique range of sweatshirts, t-shirts, beanies​ and tote bags​, with all profits going to Leukaemia UK.
The collaboration comes off the back of the recent #PantsToLeukaemia campaign set up by children's author Hannah Peckham, whose four-year-old son Bodhi was diagnosed with acute lymphoblastic leukaemia in November last year.
On what should have been the weekend of his 4th birthday party, Hannah sent a picture to her friends and family of Bodhi in hospital with a bare bottom and pants clad head. #TeamBodhi responded with pictures of themselves with pants on their heads in solidarity, which he thought was brilliant. She went on to post the campaign to Instagram and it has already gained huge momentum.
Celebrities including Bodhi's auntie Zoe Ball, Holly Willoughby, Rochelle Humes, Gok Wan, Emma Bunton, Edith Bowman and Jessie J, as well as members of the public, have all put pants on their heads and said #PantsToLeukaemia, and encouraged donations to Leukaemia UK so that they can fund vital research into finding better, kinder treatments for children like Bodhi.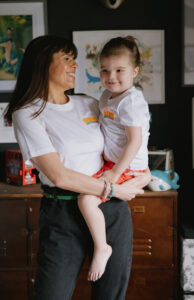 Leukaemia is the most common type of childhood cancer, accounting for around a third of all cancers in the under 15s. This collaboration provides another way to say #PantsToLeukaemia and support the brave families currently battling the disease.
A small independent UK business ​owned and run ​by Amanda Shelley, Percy & Nell is proud to spread joy and positivity through their colourful clothing. All products are embroidered in the UK, designed with love and made to order. The range consists of unisex adult and children's (from 1-2y up​ ​to 12-13y) sweatshirts and beanies, as well as T-shirts and totes. ​​Sweatshirts are​ available in black, grey, navy and lavender depending on the design, and they will be available with a choice of bespoke slogans – 'WARRIOR', 'LITTLE WARRIOR' (kids only) or simply 'PANTS' – beautifully embroidered in vivid ​neon and ​rainbow colours.
Fiona Hazell, Chief Executive of Leukaemia UK, said: "Important discoveries are happening all the time within blood cancer research, and it's thanks to the amazing support of brands such as Percy & Nell that we can fund the world-class researchers across the UK who are continuing to accelerate this progress.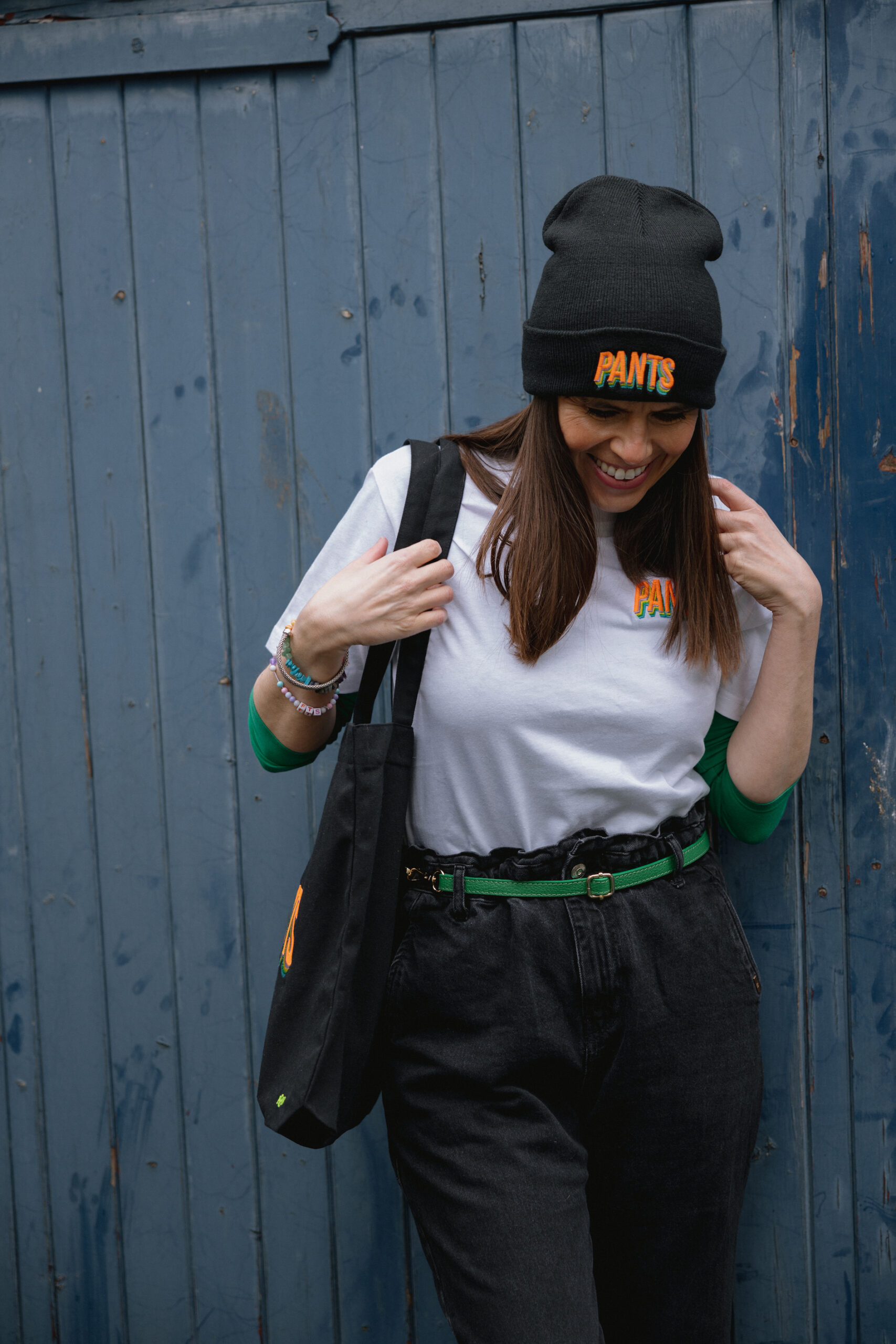 "The Pants to Leukaemia initiative set up by Bodhi and his mum Hannah is a fantastic example of how our community can work together to save and improve the lives of those who are impacted by a leukaemia diagnosis. This exciting new collaboration means you can now support the campaign and look super stylish at the same time.
"Whilst there are still many challenges to treating this disease and more progress is desperately needed, at Leukaemia UK we know that research has the power to one day stop leukaemia devastating lives."
Amanda Shelley, ​owner ​of Percy & Nell, said: "We are thrilled to be supporting this important cause and hope to raise as much money as possible for Leukaemia UK, so that they can fund more research to help children like Bodhi.​ ​"
Hannah Peckham explains how the #PantsToLeukaemia campaign is helping her and Bodhi through his leukaemia diagnosis:
"As a parent all I can do is be there for Bodhi through this journey. #PantsToLeukaemia was my way of feeling like I might be able to help ease some of the pain for Bodhi, or for little warriors like him in the future.
"I am so grateful to Leukaemia UK for their research and jumping on board our little initiative started in a hospital room on what should have been Bodhi's 4th birthday weekend. We are so excited PANTS have made it on to such awesome sweaters made by our lovely new friends at Percy & Nell."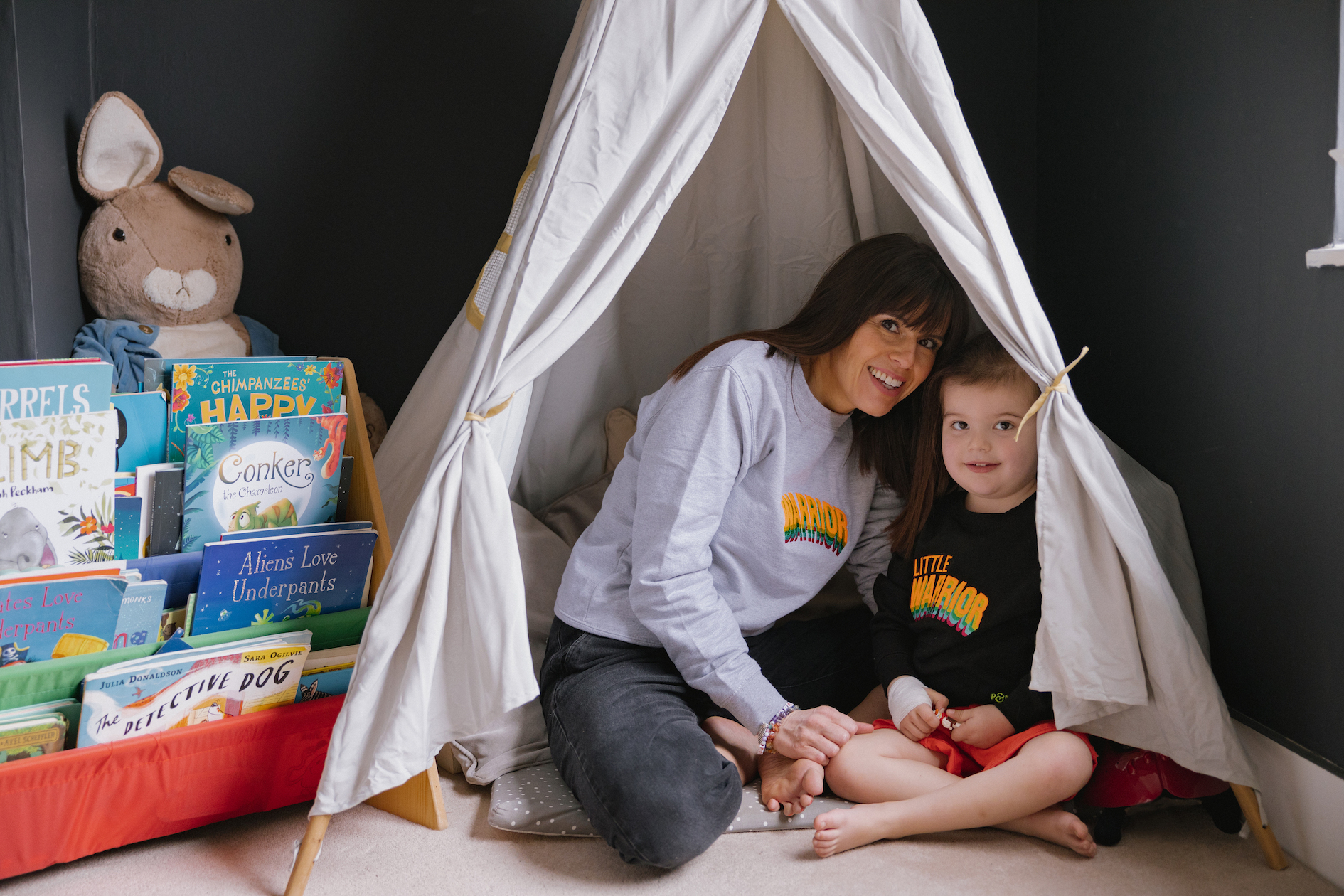 Related posts
Team Bodhi goes viral with #PantsToLeukaemia campaign
Team Bodhi goes viral with #PantsToLeukaemia campaign
A whole host of celebrities and members of the public are posing with their pants on their head for a new campaign, to show solidarity for a little boy with…