17 Oct 2023 Research
Leukaemia UK announces four pioneering projects into one of the deadliest forms of cancer
Applications for the 2024 John Goldman Fellowships will open on 01 December 2023.
The deadline for applications is 12 noon on 31 January 2024. Find out more and apply.
Leukaemia UK has today announced that it will channel £600,000 into four new research projects, each aimed at finding kinder, more effective treatments for acute myeloid leukaemia (AML); a form of blood cancer which has one of the worst survival rates of any cancer.  
Acute myeloid leukaemia (AML) affects almost 3,100 people in the UK each year, with 42% of cases in those aged 75 or over. Survival rates from AML are one of the lowest for all forms of cancer, with an estimated survival rate of just 13.6% after 5 years. Via its prestigious John Goldman Fellowship scheme, Leukaemia UK has awarded funding to innovative new projects from Dr Kevin Rattigan (University of Glasgow), Dr Noelia Che (University College London), Dr Simona Valletta (University of Manchester), and Dr Sophie Kellaway (University of Nottingham) – each specifically targeting AML.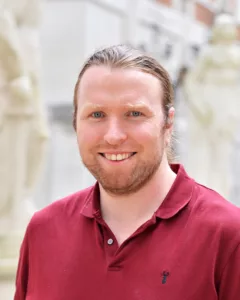 AML treatments are often successful initially, but treatment resistance – where the cancer changes and the drugs stop working – is common. Dr Kevin Rattigan, of the University of Glasgow, will use his John Goldman Fellowship to test a possible new treatment for AML. Having previously identified a 'checklist' of nutrients that AML needs to survive, he has now developed a protein which can lower the levels of one of those nutrients. 
Dr Kevin Rattigan said: 'I want to test if this protein works in experiments that are more representative of what happens in patients. In these experiments, I will aim to test if my protein reduces AML disease burden. This could open up a new treatment option for AML patients and potentially patients with other types of blood cancer.' 
Diane Firth, whose husband Dene died of AML at just 47 years old, is all too aware of the urgent need for kinder treatment options. 
'The chemotherapy he went through was awful,' remembers Diane, 55. 'I went to the hospital every day and was still trying to look after our two children. It was unbearable at times.' 
Dene was 'out of options' after just two rounds of chemotherapy, as he was not eligible for a stem cell transplant. He sadly died on 9th July 2020.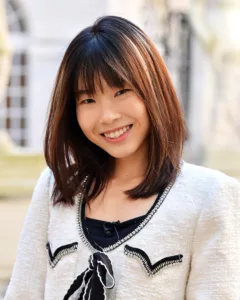 It is hoped that understanding more about AML will also contribute to finding kinder treatments for patients like Dene. Dr Noelia Che, from University College London, is investigating the role of a protein called MYB – which is known to be crucial for the survival of AML cells. 
Dr Noelia Che said: 'I have discovered that MYB acts as a 'boss', regulating how leukaemic cells utilise glucose, their primary source of energy. By studying the role of the MYB molecule and its influence on the metabolism of leukaemic cells, my research aims to uncover potential targets for more effective and targeted treatments. If successful, it could lead to the development of novel therapies specifically designed to disrupt the metabolism of AML cells, potentially improving treatment outcomes for patients.' 
Meanwhile Dr Simona Valletta, from the University of Manchester, will investigate the role of a different protein called CCR1. During her John Goldman Fellowship, Dr Valletta will use a molecule capable of blocking this particular protein, to work out whether this affects leukaemia progression and the surrounding microenvironment.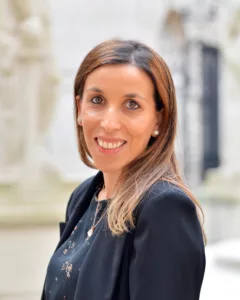 Dr Simona Valletta said: 'Leukaemic cells live in a particular environment that changes substantially during leukaemia progression. Relapse is in part due to the environment where the leukaemic cells live that supports their expansion. Investigation of leukaemia must take into consideration the role played from the environment, in order to identify targets useful for developing new therapies.' 
The fear of relapse is often strong for survivors of AML. Tammy Guide, who was diagnosed with AML aged 49, is currently in remission – but knows that the drugs she takes may eventually stop working.
'If I take each day a day at a time my life is manageable,' said Tammy. 'Having a positive mental attitude has really helped me cope with my situation. I'm not going to let this beat me, at least not yet. I have too much to live for and too much to give.' 
Leukaemia UK's final John Goldman Fellowship for 2023 has been awarded to Dr Sophie Kellaway, from the University of Nottingham. Unlike the first three, Dr Kellaway's research will specifically investigate a type of AML which is caused by a mutation in a gene called RUNX1. This sub-type of AML has very poor survival across all age groups.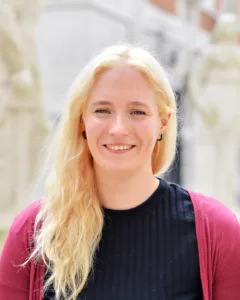 There are nearly 100 different mutations in RUNX1 which cause AML, and during her Fellowship Dr Kellaway aims to assess the role of each of these mutations in detail – highlighting similarities and differences and mapping out how they influence the development of AML. 
Dr Sophie Kellaway said: 'By understanding precisely how the mutations cause leukaemia we will be able to better inform treatment decisions by doctors when they are trialling new drugs, and lay the groundwork for developing personalised medicine for this specific type of blood cancer so more patients will survive longer.' 
Each of the John Goldman Fellowships will run for a minimum of 18 months. 
Fiona Hazell, Chief Executive of Leukaemia UK, said: 'We're very excited to have awarded John Goldman Fellowships to such innovative projects, spear-headed by truly pioneering early career researchers, into such a critical area of leukaemia where better, kinder treatments are desperately needed. We are grateful to every single supporter of Leukaemia UK who has helped to fund this research; allowing us to accelerate progress and improve the lives of people affected by leukaemia both today and in the future.' 
Applications for the 2024 John Goldman Fellowships will open in December.
Haematological Malignancy Research Network (HMRN) – Survival statistics: Acute myeloid leukaemia 2022 – https://hmrn.org/statistics/survival (accessed Saturday, 7 October 2023)
All photos ©Jake Darling Photography