19 Sep 2023 Fundraising
"Fundraising never tasted so good!": Star-studded evening raises over £235,000 for life-saving leukaemia research
Chefs and celebrities mingled at The Dorchester last night for a gastronomic spectacular in aid of Leukaemia UK, raising over £235,000 to support world-class research into the devastating disease.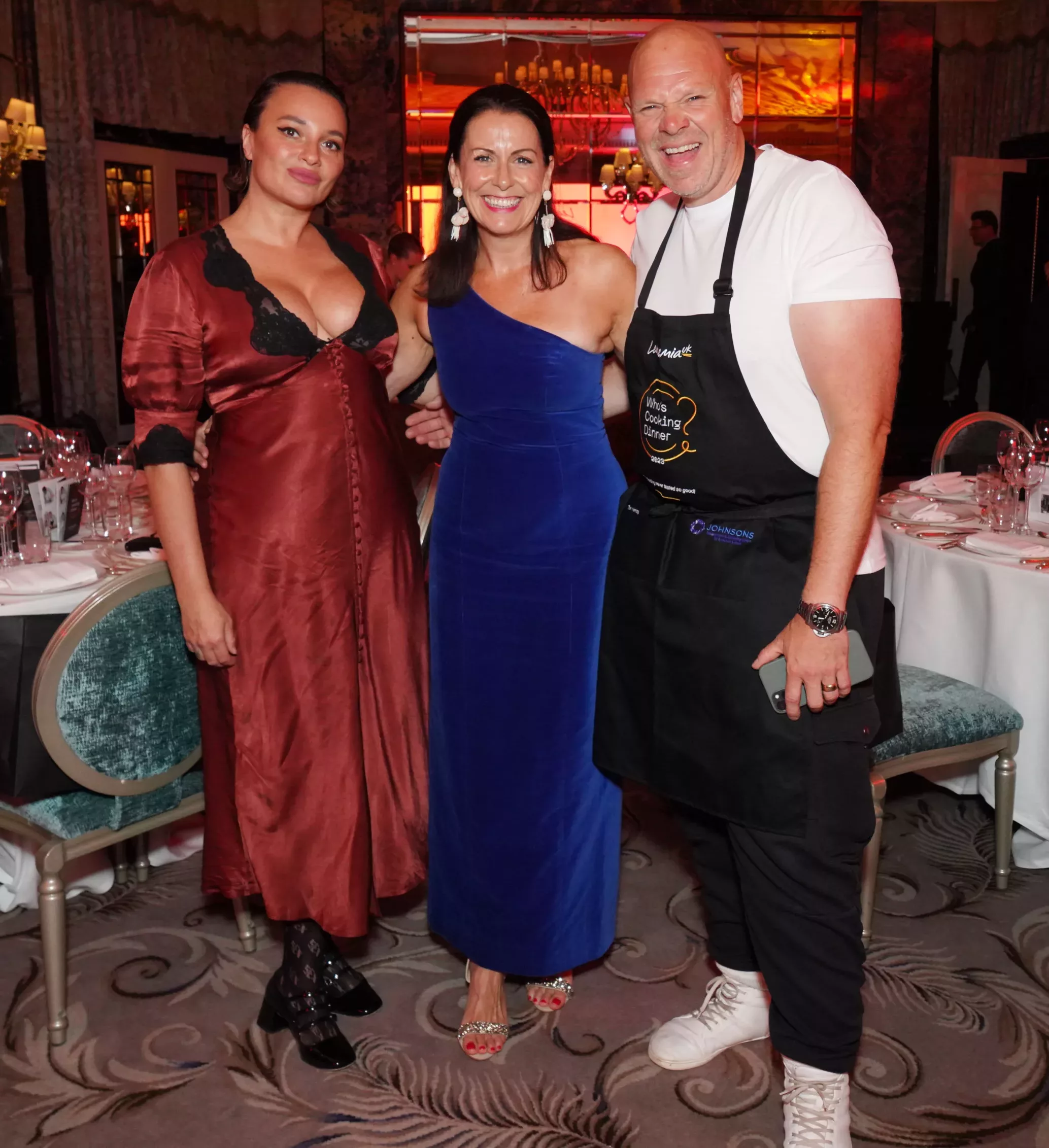 Who's Cooking Dinner?, a one-of-a-kind foodie fundraising established by Chris Corbin OBE, took place on Monday 18th September at The Dorchester, Park Lane. Hosted by award-winning food writer and TV personality, Gizzi Erskine, 200 guests were treated to mouth-watering four-course menus from some of the country's most innovative and accomplished chefs – before also enjoying entertainment from This Is Going To Hurt writer, Adam Kay.
Guests including TV personality Juliet Sear, host of Table Manners podcast Lennie Ware, children's author Hannah Peckham, comedian Adam Kay and elite model Saffron Vadher enjoyed a champagne reception at the luxury landmark London hotel, before a random "chef prize draw" allocated each table its chef for the night. With a constellation of Michelin stars between them, the chefs taking part were:
Da Terra

's Rafael Cagali

 

The Grill

's Tom Booton

 

The West House

's Graham Garrett

 

Behind

's Andy Beyon

 

BiBi

's Chet Sharma

 

Hakkasan

's Andrew Yeo

 

Bernares

' Sameer Taneja

 

The Arts Club

's Soon Li-Ong

 

Ducasse

's Alberto Gobbo

 

The Fat Duck

's Ed Cooke

 

CUT

's Elliott Grover

 

L'Enclume

's Tom Barnes

 

The Dorchester

's Mario Perera

 

The Fish and Oyster House

's Mark Hix

 

The Hand and Flowers'

Tom Kerridge

 

45 Jermyn Street

's Sam White

 

Villa Corinthia's

Francesco Mazzei

 

Scotts

' Tim Hughes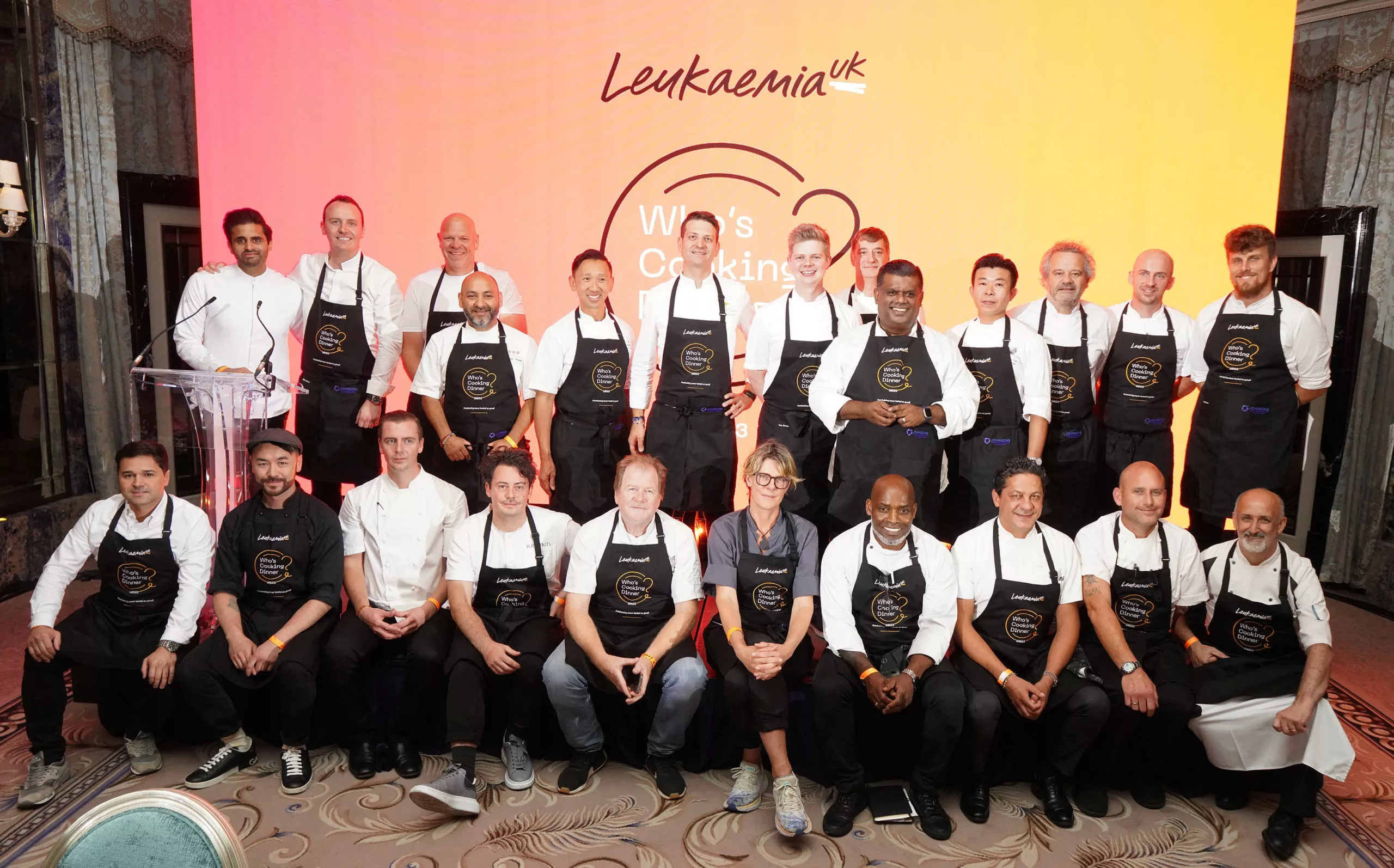 This incredible kitchen brigade was led for the night by The Dorchester Executive Chef Mario Perera, and supported by Leukaemia UK Ambassador, Francesco Mazzei. Francesco said: 'Eight years ago I lost my father to leukaemia, so this is a cause really close to my heart. Leukaemia UK find and fund life-changing research that can make a real difference to the lives of those who receive this devastating diagnosis.'
Once seated, guests were welcomed to the event by chef and writer Gizzi Erskine, before Leukaemia UK Chief Executive Fiona Hazell took to the stage to remind diners of the importance of the night's cause. Each chef had donated their ingredients, materials and time free of charge, allowing 100% of the funds raised to directly support Leukaemia UK.
As the courses were served, guests were able to enjoy a huge variety of culinary creations from some of the most esteemed chefs in the country. Guests at Sam White's table were served venison carpaccio with a bramble dressing, followed by a fillet of seabass with champagne sauce and caviar; whilst others at Andrew Yeo's Hakkasan table enjoyed wagyu beef siewmai, alongside prawn toast and scallop shanghai dumplings. Decorated English chef Tom Kerridge served his guests pork terrine, whilst guests at Francesco Mazzei's table enjoyed his world-famous traditional Italian tiramisu.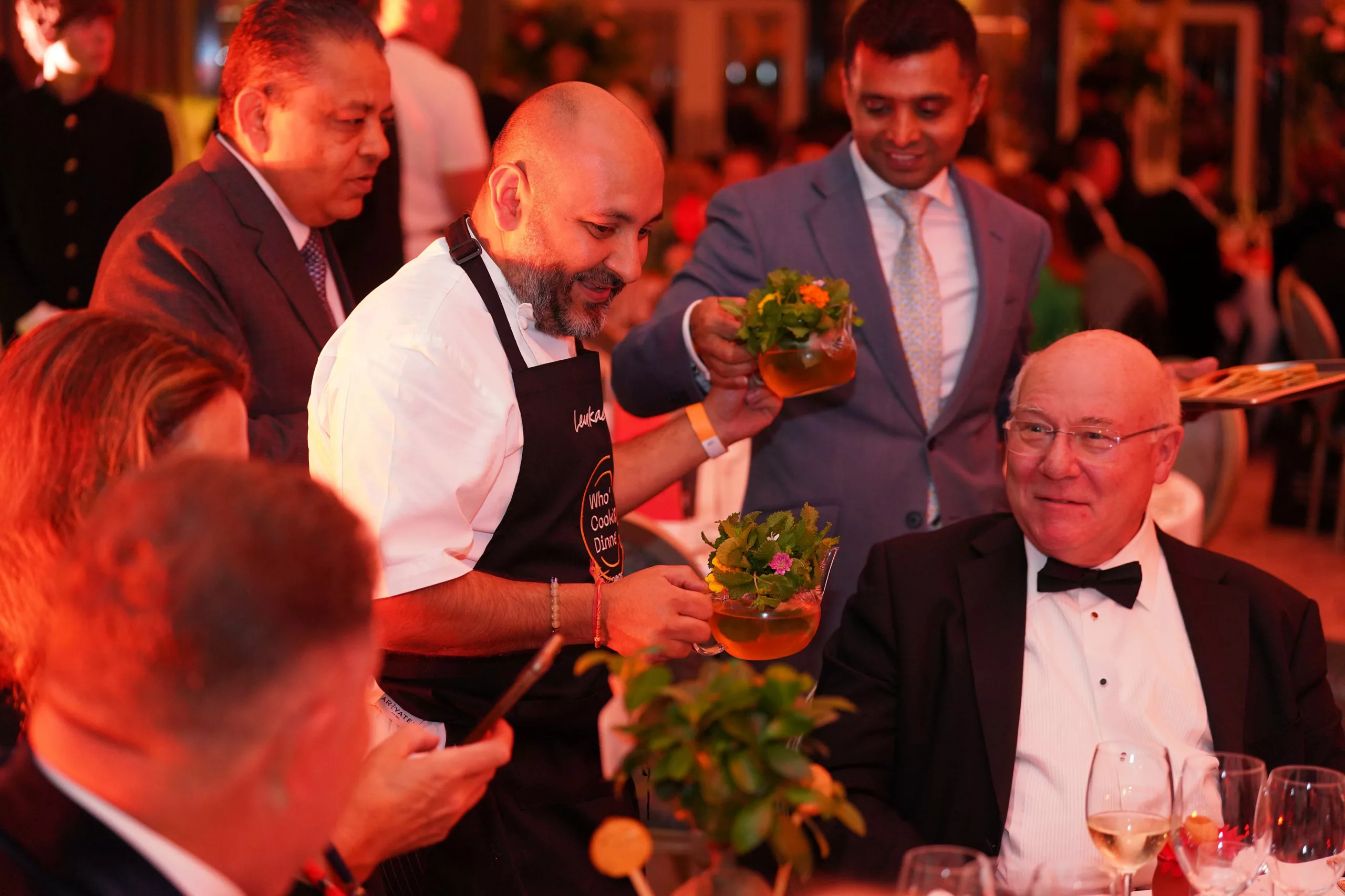 As a reminder of the importance of their donations, attendees were shown a moving video detailing one family's experience of leukaemia. In March 2020, Callan and James Brett lost their son Henry to infant leukaemia; a devastating form of blood cancer which affects babies under 12 months old.  
Callan, who had travelled from her home in Ipswich for the occasion, said:
'This has been an incredible night, and I'm so grateful to be here. Leukaemia UK have really listened to us over the years I've worked with them, and they're really striving towards better treatments for our children. That's what tonight is all about.' 
Towards the end of the evening, award-winning writer, comedian and former doctor Adam Kay took to the stage for a hilarious ten-minute set, fresh from his bestselling Edinburgh Fringe show, Undoctored.
Adam said: 'I love this event – amazing food in a totally unique environment, and best of all you're supporting an amazing charity. Leukaemia and other blood cancers devastate families, and Leukaemia UK are investing millions of pounds into life-saving research. This can only happen thanks to the generosity of people attending events like this.'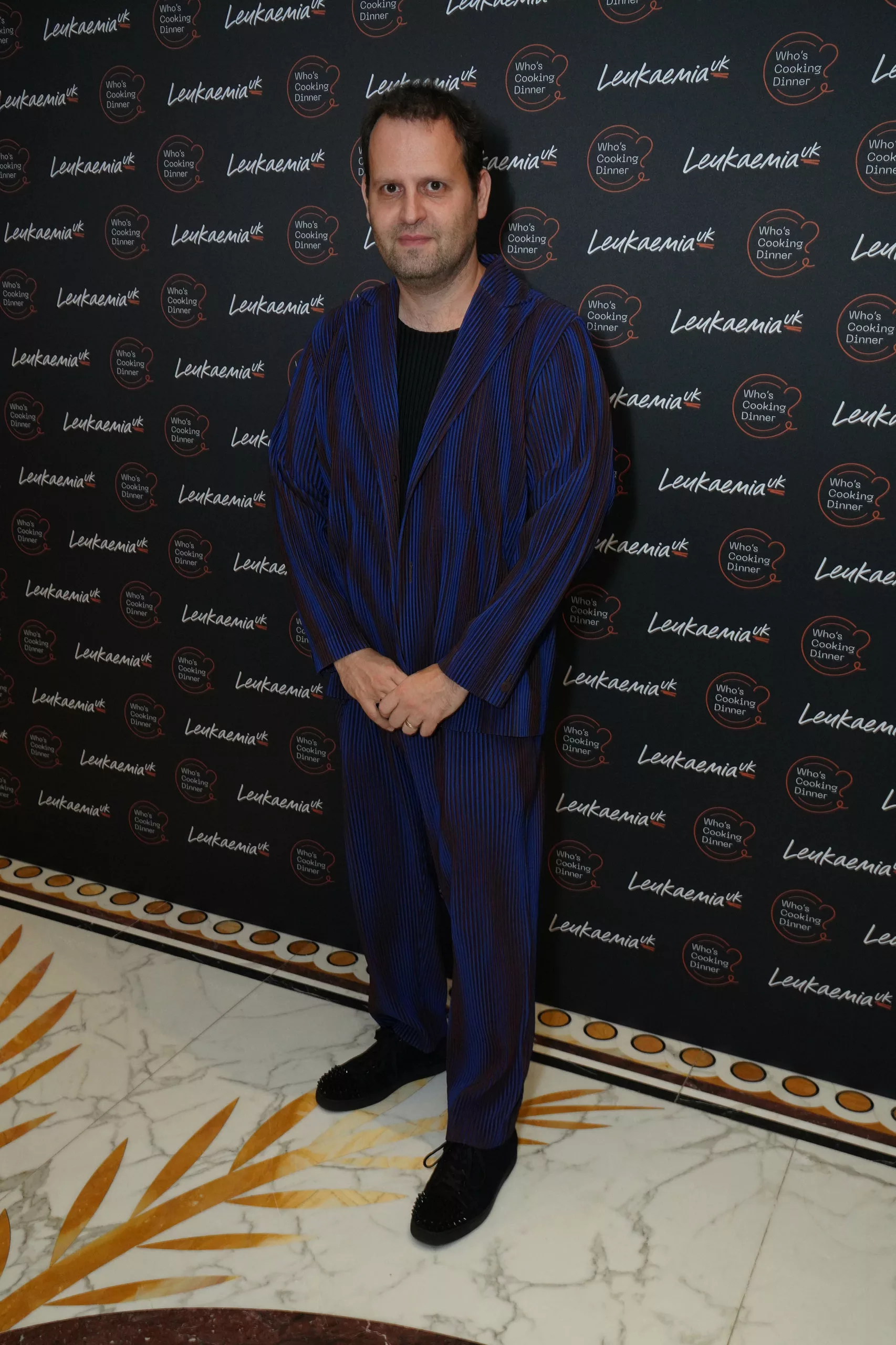 Host Gizzi Erskine also spoke of feeling 'honoured' to be there. She said: 'This event is truly unique, and it's been an absolute pleasure to be involved. The chef's output has been extraordinary, with so many of this country's big guns coming back year after year in support, which is what makes this event one of the most exciting food events of the year. The food is out of this world – and knowing that every penny raised tonight will help Leukaemia UK to fund more life-saving research makes each mouthful even better.' 
In total, the event raised over £235,000 from ticket sales, grand auction prizes, and raffle tickets sold on the night. This money will help support Leukaemia UK's mission to stop leukaemia devastating lives. 
Fiona Hazell, Chief Executive of Leukaemia UK, said:
'At Leukaemia UK, we know that research has the power to stop leukaemia devastating lives – and investing in research wouldn't be possible without the funds that we've raised tonight. We've been blown away by the generosity of everyone who has taken part in this year's Who's Cooking Dinner. The money raised will allow us to find and fund the life-changing research that matters most to people affected by leukaemia. To the chefs, Gizzi, Adam, and everyone who showed up tonight to support Leukaemia UK, we cannot thank you enough.'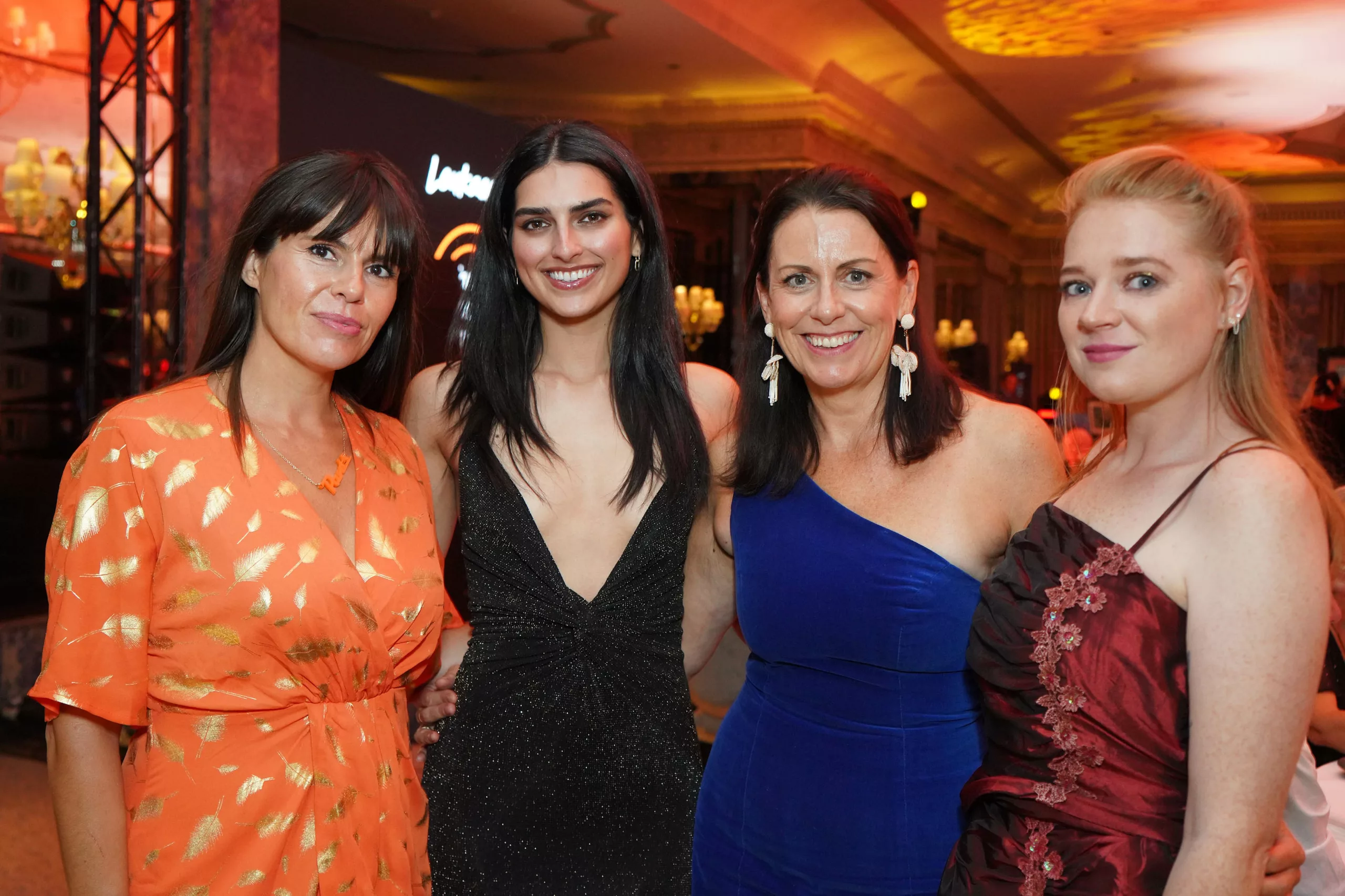 All photos ©Gareth Davie