05 Jul 2023 Fundraising
UK's top chefs unite at gastronomic spectacular to raise funds for life-saving leukaemia research
Twenty of the most accomplished and innovative chefs from the UK food scene will gather at The Dorchester on Monday 18th September 2023 for 'Who's Cooking Dinner?', a one-of-a-kind night of food and fundraising for Leukaemia UK.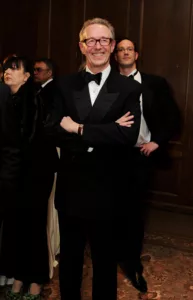 Established in 1999 by Chris Corbin OBE, co-owner of some of London's most iconic restaurants such as The Ivy, Le Caprice and The Wolseley, 'Who's Cooking Dinner?' has since raised over £7 million for ground-breaking research to stop leukaemia devastating lives. This year, household names including Tom Kerridge, up-and-coming stars like Imogen Davis and Ivan Tisdall-Downes of Native, and chefs at thrice-Michelin-starred establishments such as Ed Cooke of The Fat Duck, will be coming together at London's first and foremost charity culinary event to raise funds for life-changing leukaemia research.
This unique event invites 20 tables of 10 guests to gather at The Dorchester, Park Lane, for a champagne reception, before a random "chef prize draw" pairs esteemed cooks with their diners – meaning no guest knows which chef will cook for them until that evening. Each chef donates their ingredients, materials and time free of charge, so 100% of funds raised go directly to Leukaemia UK.
Elliott Grover, Executive Chef at 45 Park Lane, said: 'It's a dream come true to be asked to take part in 'Who's Cooking Dinner?' in aid of Leukaemia UK. I'm looking forward to working alongside some of the industry's best; demonstrating how wonderful it is to collaborate and create some amazing food.'
When asked what diners could expect from the night, Elliott said: 'It's so much more than just a dinner. It's a truly bespoke, unique, intimate event with an exclusively tailored menu – and the best steak ever.'
Previous alumni of 'Who's Cooking Dinner?' include Rick Stein, Gordon Ramsay, Marcus Wareing, and Angela Harnett.
Leukaemia UK Ambassador Francesco Mazzei, who will take part in the event again this year, said: 'Eight years ago I lost my father to leukaemia, so this is a cause really close to my heart. Leukaemia UK find and fund life-changing research that can make a real difference to the lives of those who receive this devastating diagnosis.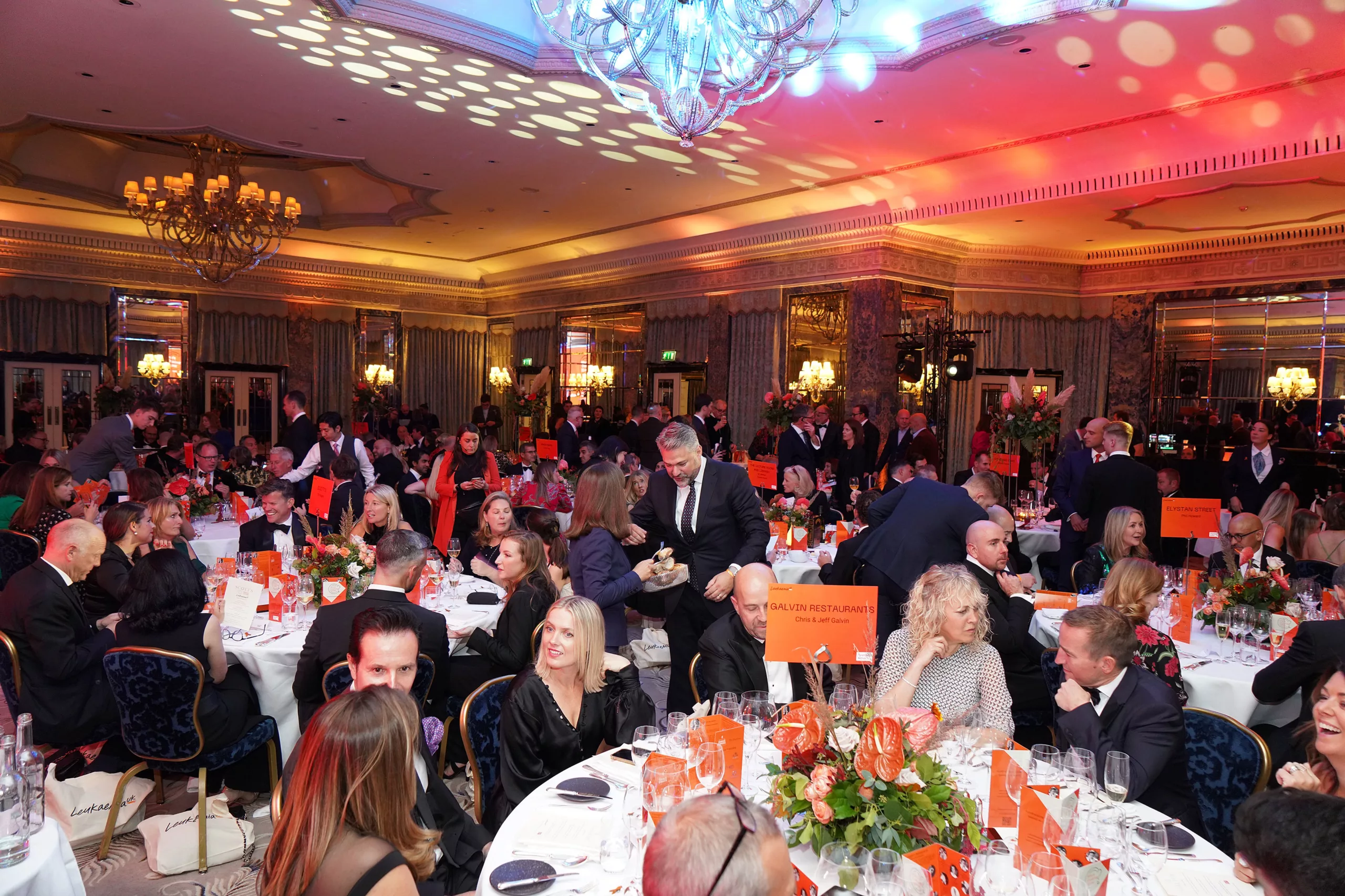 Last year's event raised over £263,000, a figure that the charity hopes to surpass this year through ticket sales and the spectacular Grand Auction. Hosted by Sotheby's Chairman Harry Primrose, Lord Dalmeny, prizes on offer include personal dining experiences with some of the evening's chefs.
With a whopping 20 Michelin stars between them, confirmed chefs for 2023 so far are:
Elliott Grover – CUT 45 Park Lane
Alberto Gobbo – Alain Ducasse at The Dorchester
Tom Barnes – L'Enclume/Rogan & Co
Rafael Cagali – Da Terra
Andrew Yeo – Hakkasan
Theo Clench – Cycene
Andy Beynon – Behind
Graham Garrett – The West House
Mark Hix – The Groucho Club/The Oyster & Fish House
Sameer Taneja – Benares
Tom Booton – The Grill at The Dorchester
Chet Sharma – BiBi's
Sam White – 45 Jermyn Street @ Fortnum & Mason
Tim Hughes – Scott's
Tom Kerridge – The Hand & Flowers
Ed Cooke – The Fat Duck
Imogen Davis and Ivan Tisdall-Downes – Native
Soon Li-Ong – The Arts Club
An incredible kitchen brigade, led by The Dorchester Executive Chef Mario Perera, will be supported by LUK Ambassador, Francesco Mazzei – cookbook author, regular on Saturday Kitchen and Masterchef; Gary Lee, formerly Exec. Chef of The Ivy; Ronnie Murray, previously of Scott's, Hix and J.Sheekey, alongside appearances on Cooking with the Stars; and, Anna Hansen, owner of legendary establishment Modern Pantry. The Front of House crew will be run by Corbin & King alumni and General Manager of The Delaunay, Michelle Chillingworth, who has been overseeing the event now for the last ten years.
Fiona Hazell, Chief Executive of Leukaemia UK, said: 'We're so grateful to Chris Corbin and Peter Gordon for establishing 'Who's Cooking Dinner?', a truly remarkable event which unites food and philanthropy in a spectacular celebration of gastronomic innovation. Fundraising never tasted so good!
She continued: 'Leukaemia affects thousands of lives every year, with an estimated 27 people in the UK newly diagnosed every single day. The money raised at 'Who's Cooking Dinner?' allows us to continue finding and funding the research that matters most to those affected, paving the way for kinder and more effective treatments against this devastating disease.'
Tickets are selling swiftly! To reserve your table at London's hottest culinary charity dinner, please visit https://www.leukaemiauk.org.uk/whos-cooking–dinner/ – prices start from £875.