12 Oct 2022 Fundraising
"Who's Cooking Dinner?" makes a spectacular return to The Dorchester
On 10th October 2022, Leukaemia UK's flagship fundraising event, "Who's Cooking Dinner?", returned to The Dorchester Hotel.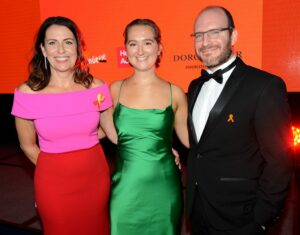 Above: Fiona Hazell, Leukaemia UK Chief Executive, Iona Beastall and Dr Kostas Tzelepis. Photo credit: Richard Young
This spectacular event, described as "the premier restaurant event of the year", brought together a constellation of the UK's leading chefs in a celebration of science and gastronomy.
After the huge impact of the last few years on both the charity and hospitality sectors, this year Leukaemia UK partnered with Hospitality Action, a charity who provide vital support to personnel within the hospitality industry, to host this year's incredible event, with 20% of the proceeds being shared with Hospitality Action.
The evening was a huge success, raising over £263,000 for the charities.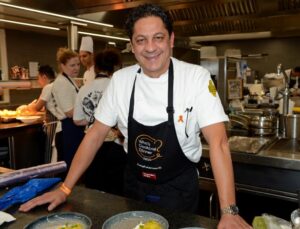 Above: Francesco Mazzei. Photo credit: Richard Young
The event, which had already been on hiatus since 2019 due to the Covid-19 pandemic, had to be postponed from its original date of 19th September due to the Queen's funeral. Luckily, chefs and supporters rallied round to make sure this unique event was still able to go ahead later in the year.
Chefs and restaurants who took part in "Who's Cooking Dinner?" 2022 included Sam White – 45 Jermyn Street, Patrick Powell – Allegra, Chantelle, Nicholson  – Apricity, Ben Tish – Cubitt House, Masaki Sugisaki – Dinings: SW3, Phil Howard – Elystan Street, Chris & Jeff Galvin – Galvin, Andrew Yeo – Hakkasan, Ivan Tisdall-Downes – Native, Francesco Mazzei  – Sartoria, Tim Hughes  – Scott's, Daniel Stucki – SKETCH, Jean-Luc Mongodin  – The Arts Club, Ed Cooke – The Fat Duck, The Grill Dorchester, Simon Young/Nokx Majozi – The Rosewood, The Wolseley and Chotto Matte.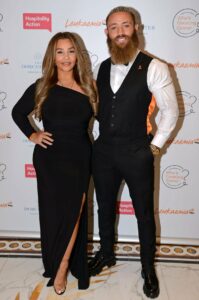 Above: Safiyya Vorajee and Ashley Cain. Photo credit: Richard Young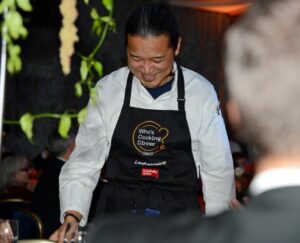 Above: Masaki Sugisaki. Photo credit: Richard Young
The evening began with a champagne reception and the surprise "Chef Draw" when guests learned for the first-time which chef in the all-star line-up would be expertly creating their four-course meal.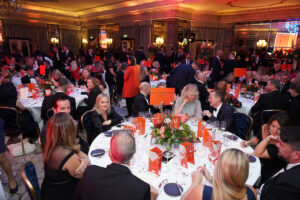 Photo credit: Gareth Davies
Later that evening, the now famous Grand Auction was hosted by famed Sotheby's auctioneer, Lord Harry Dalmeny, giving guests the chance to bid for their favourite chef to cook a bespoke dining experience in their home. Lord Dalmeny auctioned off a host of exclusive culinary experiences, generously offered up by the chefs themselves.
Proceeds from this event form a core part of the charity's annual fundraised income, and funds life-saving research that will accelerate progress in diagnosis, treatment and care for those whose lives are impacted by a leukaemia diagnosis.
Read more in the Evening Standard.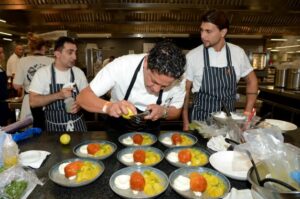 Above – photo credit: Richard Young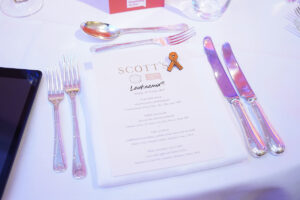 Photo credit: Gareth Davies
Related posts
Who's Cooking Dinner? to return on Monday 19th September
Who's Cooking Dinner? to return on Monday 19th September
Who's Cooking Dinner reveal all star Chef Line Up Famed Charity event to return on Monday 19th September For the past 24 years, Leukaemia UK, the leukaemia research charity dedicated…