11 Aug 2021 Research
Dr Samanta Mariani recognised for her innovative research through Leukaemia UK John Goldman Fellowship and Olive Boles Innovation Award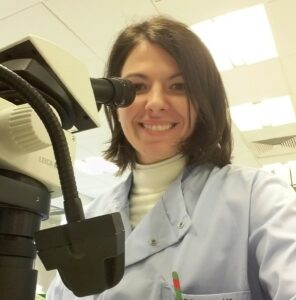 We are delighted to announce the Leukaemia UK John Goldman Fellowship and Olive Boles Innovation Award. This new award will be conferred each year to one awardee of a Leukaemia UK John Goldman Fellowship for Future Science. This accolade combined with the John Goldman Fellowship is in recognition of an innovative higher-risk idea that could contribute significantly to our understanding of leukaemia and other blood cancers.
The 2021 Leukaemia UK John Goldman Fellowship and Olive Boles Innovation Award is awarded to Dr Samanta Mariani (University of Edinburgh). Samanta is one of Leukaemia UK's 2021 John Goldman Fellows.
Samanta's innovative research focuses on infant leukaemia, the most common type of cancer in children and often difficult to treat. Her novel work will investigate the role of leukaemia associated macrophages in the onset and progression of MLL-AF9 infant leukaemia. It is hoped that a better understanding of what happens at the very early stages of leukaemia development could lead to the discovery of new therapeutic strategies for treating infants with leukaemia.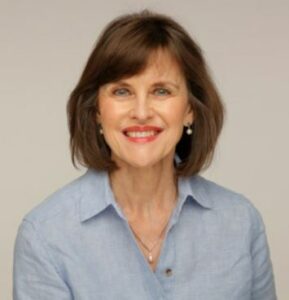 Olive was CEO of Leukaemia UK (formerly known as Leuka) from 2011-2020. She worked with Leuka's founder, the late Prof Goldman, sharing his ethos to support innovative, pioneering research. To that end, after his death, in 2014 Olive created The John Goldman Fellowship for Future Science programme to fund the brightest scientific minds. The programme has since gained worthy recognition, having supported over 30 top researchers though critical stages of their careers.
Olive Boles said,"It is a pleasure to be associated with the John Goldman Fellowships programme that owes its success to many. Thanks to John for his exemplary inspiration. To his Fellows, like Samanta, whose brilliant minds never cease to amaze us. Their innovative ideas literally have the power to change lives. And to the charity's donors, scientific advisors and staff, whose efforts and generosity keep the programme going."
"It is a real honour to be awarded the Leukaemia UK John Goldman Fellowship and Olive Boles Innovation Award. Thanks to Leukaemia UK for this amazing recognition and for believing in my research project on infant leukaemia. To Olive Boles for being a true inspiration and for her pivotal role in creating the JG Fellowship scheme. A huge thanks to the charity's donors whose generosity keeps scientific research going. Together we can beat infant leukaemia." – Dr Samanta Mariani
Olive was previously Chief Health Advisor and Director at the International Business Leaders Forum, where she led a Global Nutrition Initiative. Olive has held senior positions within the UK's National Health Service, including Regional Director of Health Education and Executive Director of a Primary Health Care Trust.
Olive has also worked with Governments and Multilateral Organisations on many national and international health campaigns, including HIV/AIDS, heart disease prevention, and maternal and child health. Olive began her career as a social scientist and is a graduate of Cambridge University's Programme for Industry.