#PantsToLeukaemia
The viral campaign invites you to pose with your pants on your head and show solidarity for four year old Bodhi and his inspirational leukaemia journey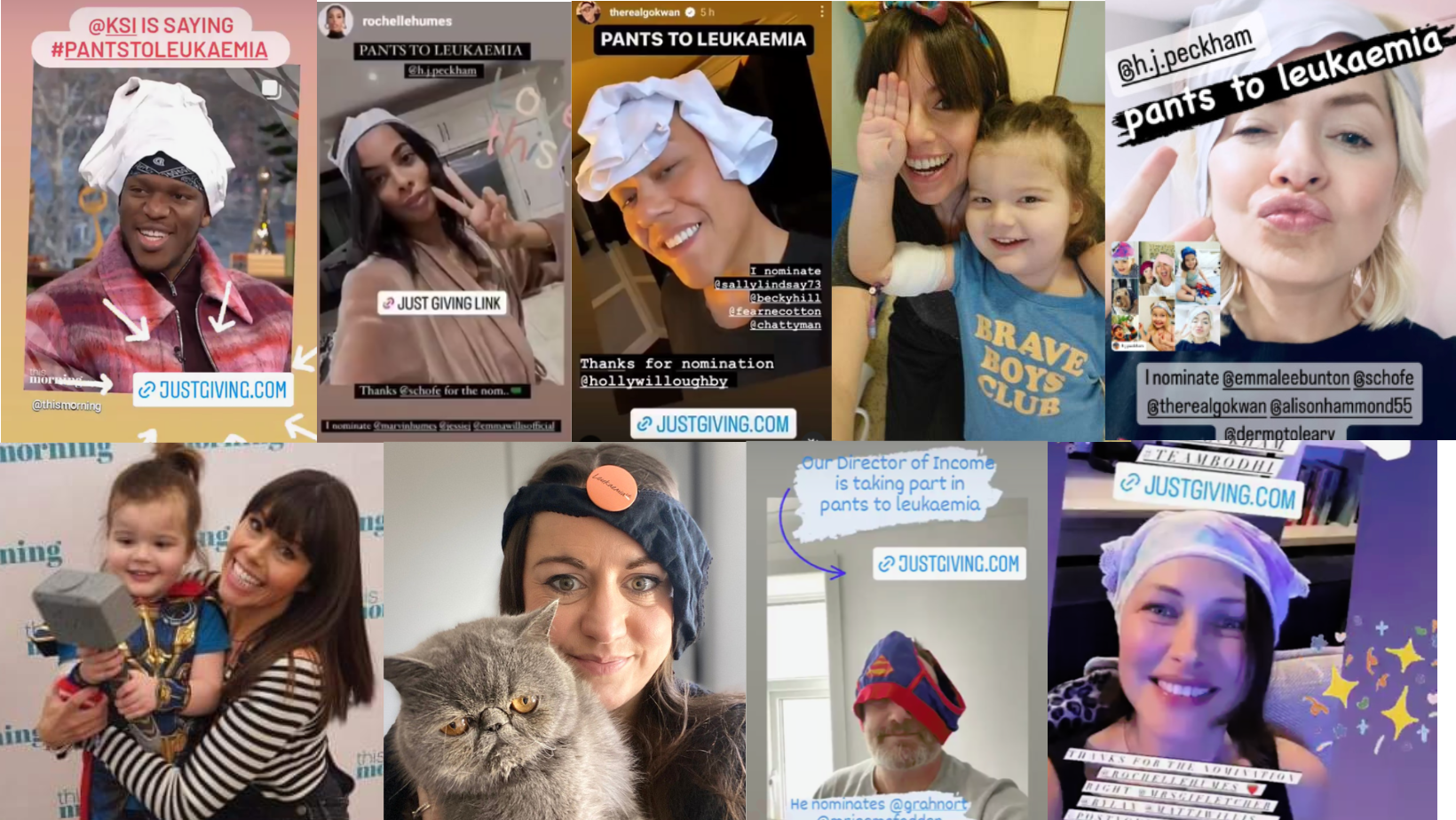 It started with Bodhi…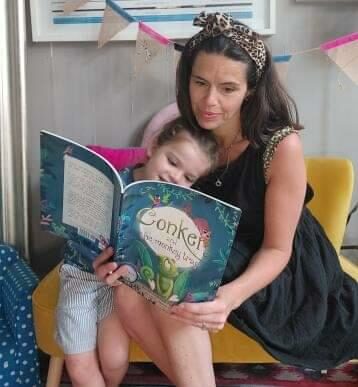 A whole host of celebrities and members of the public are posing with their pants on their head for a new campaign, to show solidarity for a little boy with leukaemia and raise awareness of the need for more vital research.
The #PantsToLeukaemia campaign was launched in January by Hannah Peckham. She was amused by her four year old son Bodhi putting his pants on his head after being admitted to hospital on the day after his fourth birthday. Hannah says:
"I set up a little Team Bodhi group to keep our friends updated and after another admission to hospital, I sent them a picture, in the moment, of his pants clad head… throughout the day they responded as only a good team would and I received pictures of all his pals, their dogs, mummy's and friends with pants on their head standing in solidarity with his plight".
From that moment, #TeamBodhi have been brightening up Hannah and Bodhi's leukaemia journey with joyful photos of their own pants clad heads, sharing on social media for the world to see and cheekily saying 'Pants to Leukaemia.'
Bodhi was diagnosed with acute lymphoblastic leukaemia in 2022 and has been going through treatment since. He has inspired familiar faces including Hannah's lifelong friend – Holly Willoughly, Gok Wan, Rochelle Humes and Edith Bowman to share their selfies. Chris Hemsworth even shared a heart-warming message with Thor fan Bodhi on Instagram!
This celebrity support has helped #PantsToLeukaemia reach new audiences both online and on TV – spreading the message about the reality of a leukaemia diagnosis and how important it is to fundraise for life-changing research.
Introducing Percy & Nell X Leukaemia UK!
We are delighted to launch a new collaboration with independent clothing brand Percy & Nell, who are proud to spread joy and positivity through their colourful clothing. All profits from the clothing range will go to Leukaemia UK, to help us fund vital research into finding kinder treatments for children like Bodhi.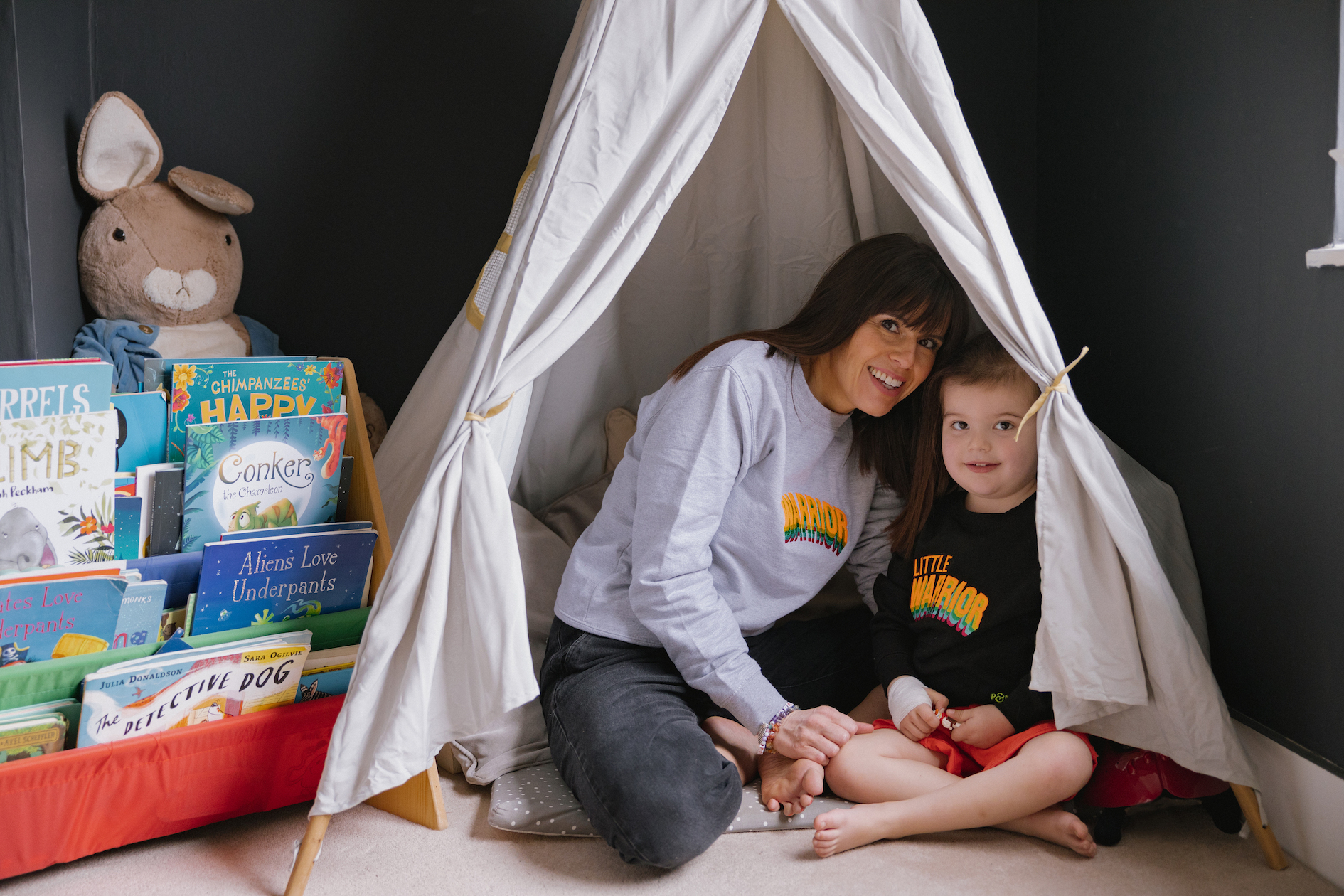 It's so important that Leukaemia UK can do more research so they can save more lives and make the treatments kinder. It's three and a half years, which is literally Bodhi's whole lifetime again that he'll be having treatment.
Show your support!
It's so simple to take part in the campaign:
Take a picture of you or a willing subject wearing a 'brief Bonnet' aka pants on your head (the dafter the better)
Post or share on your Instagram story and tag @leukaemiauk and @h.j.peckham with the hashtag #PantsToLeukaemia and the JustGiving link
Make a donation to help us fund research to stop leukaemia devastating lives
Don't forget to nominate your family and friends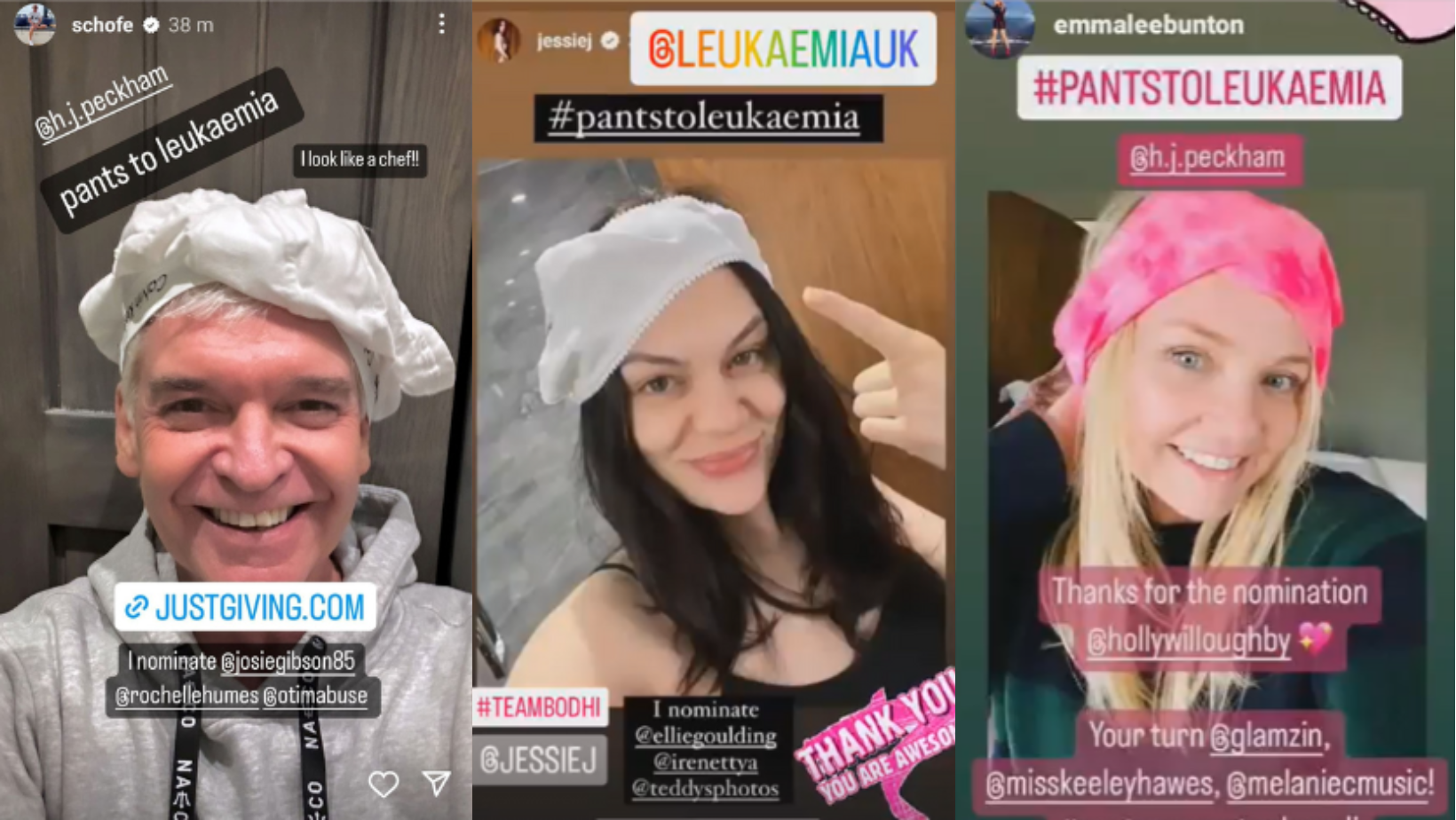 Help fund life-changing research
Visit the Team Bodhi JustGiving page to donate to the #PantsToLeukaemia fundraiser!
Donate now
#PantsToLeukaemia in the news