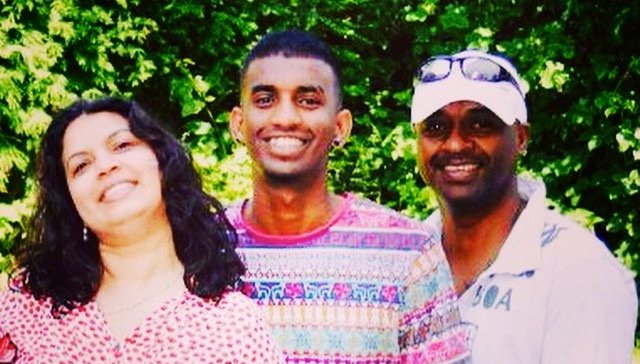 07 Dec 2017
Debbie: I wanted to give some goodness back
Twenty years ago, Debbie was so busy preparing for a family reunion that she ignored her tiredness and brushed off concerns about her health. Then she was diagnosed with acute promyelocytic leukaemia. Here, she tells her story

When you're diagnosed with leukaemia it is a minefield and you can feel overwhelmed by the news, especially when you hear the words 'chemo'. It's so valuable to have a charity like Leukaemia UK that understands the help people in this position need.
I raised money for Leukaemia UK because I wanted to give something back. I've received so many blessings – even though it was rough too – but I've received so much goodness that it's only natural to want to return some of it.
When I was diagnosed with leukaemia my son Steve was only six. It was a complete shock. Most people go through phases of denial and acceptance of their condition but I was constantly in denial. With hindsight, I think it helped me to overcome it – to feel that I was constantly fighting this thing.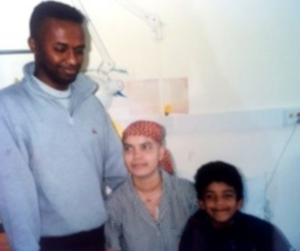 My first round of chemotherapy lasted for six weeks, but it felt like forever. I was always throwing up, my hair went and my tongue went all funny – it felt like a dinosaur's tail. I remember going to the bathroom and seeing myself bald for the first time. I was all yellow and looked terrible.
When I'd finished that first chemotherapy, I went home. Somehow, I hadn't registered that I had to come back. I thought it was over. When they told me I had to return for the second round I was devastated – it was almost worse than the diagnosis. In the end, I had five rounds and it lasted almost a year.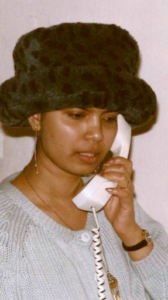 The doctors and nurses at King's were beyond brilliant. I was treated in the Derek Mitchell Unit where the nurses are super-qualified and everything is sterile as you have no immunity. You are in this bubble and can hardly see anyone. The nurses were so kind. One even took my nightclothes home and washed them for me.
My son would come in and would sit at the nurses station doing his drawing. They'd put a sheet over me and let him lie with me until my husband finished his night shift and would come and take him home. I managed to see him almost every day.
The chemotherapy does save you, but it also kills healthy cells and affects your body in different ways. Since I had it I've had so many complications I think I've probably visited every department at King's!
But they say that every setback makes you stronger and although there was a lot to deal with, I always felt lucky to be surrounded by love. I think that mentally, I've never felt like a sick person – I went back to work as soon as I could and I tried to live as normally as possible.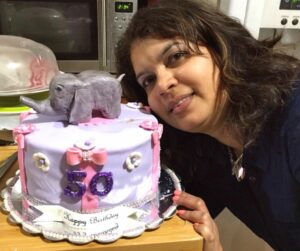 For a while I volunteered to help people going through what I had gone through, because I thought it would be useful for them to know about the effects of chemotherapy and what was likely to happen to you.
It is great to know that if someone is facing a leukaemia diagnosis, there are organisations such as Leukaemia UK which understands the sort of help and support that people need. My family remains very grateful for that. "
Help Leukaemia UK continue to support people like Debbie by donating.
Read more stories from our community.