02 Oct 2023 Fundraising
Three leading charities collaborate to fight childhood cancers
New Partnership we3can to fund research into three most common childhood cancers
Today (2nd October 2023), three leading cancer charities have launched a new collaboration in order to improve the lives of children diagnosed with cancer.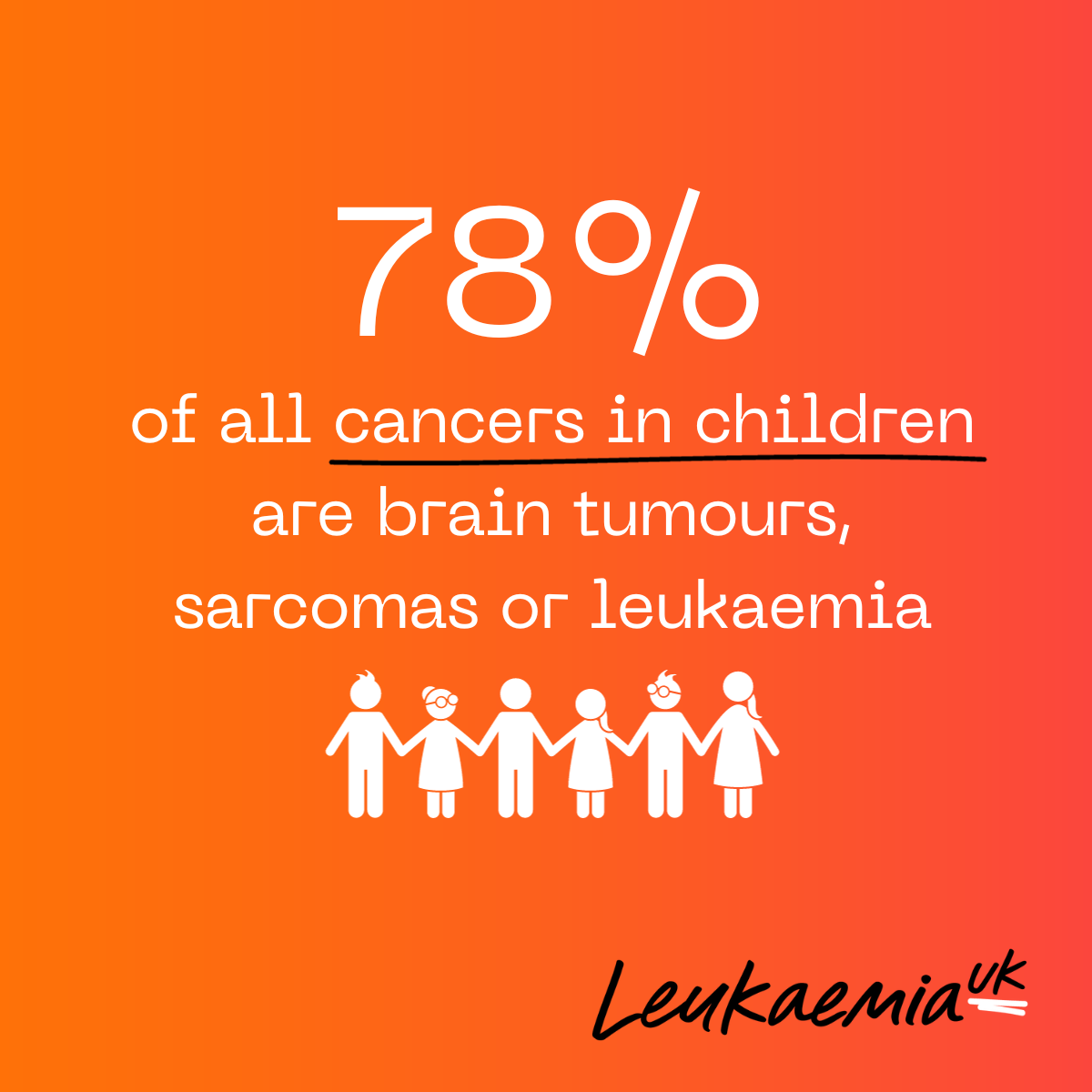 We3can, which is made up of Brain Tumour Research, Leukaemia UK, and Sarcoma UK, is driven by an essential mission – to make real progress in the treatment and cure of childhood cancer.
This pioneering collaboration, launched to mark the end of Childhood Cancer Awareness Month in September, is dedicated to funding pioneering research into the prevention, treatment and cure of the most common childhood cancers: brain tumours, leukaemia, and sarcomas. Together, these cancers make up 78% of all cancers in children(i).
We3can is inviting companies, individuals, and organisations to support this vital work, and plans to raise funds through donations, events, and sponsorship, including opportunities to partner with the collaboration.
Announcing the collaboration, Dan Knowles, Chief Executive of Brain Tumour Research, Fiona Hazell, Chief Executive of Leukaemia UK, and Richard Davidson, Chief Executive of Sarcoma UK, said: "We are delighted to announce the we3can collaboration and are committed to funding vital research to help families affected by brain tumours, leukaemia and sarcomas.  
"Together these three cancers make up 78% of all cancers in kids. We look forward to working with partners to accelerate world-class research into kinder, less toxic treatments for these cancers. By working together, we can help save lives and ensure that more kids with cancer can have a carefree childhood and a future."  
For more information on how you can support we3can to find better and kinder treatments,and ultimately a cure, please visit we3can.org.uk.
Notes on the data:
i. Data available from the National Cancer Registration and Analysis Service, publications on Children, Teenagers and Young Adult cancers (CTYA). Latest data analysed was published on 15/3/21.