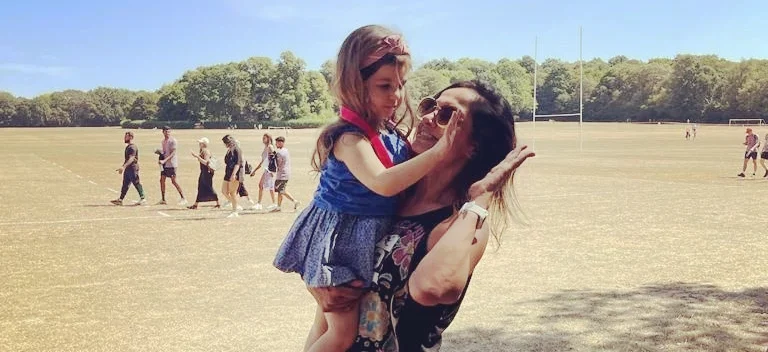 26 Sep 2022
It's been a lifelong dream to run the London Marathon
Ralph Windle was a well-known poet, author, academic, former CEO of Nabisco UK, and commentator on the arts and science. For many his most memorable creation was the character of Bertie Ramsbottom, a sheep with a sense of humour. Ralph had his last letter published in the Guardian at the age of 87.
Ralph, who lived in Oxfordshire, died in 2019 when 88. He had been diagnosed a few years before with Myelofibrosis, an uncommon type of bone marrow cancer that disrupts the body's normal production of blood cells. His only symptoms had been fatigue and gout.
Sonya Bedi is married to Ralph's son, Justin. She lives in Crystal Palace, south London.
"Ralph was a wonderful and loving man, a great father, grandfather and great-grandfather," said Sonya, "as well as being an internationally successful business consultant and a noted satirical poet, conversationalist and man of letters. This was the first time cancer touched the life of someone in my family – and it has since opened my eyes to just how many stories of diagnosis, treatments, survival and loss there are around us."
During his illness, Ralph was treated at the John Radcliffe hospital in Oxford by blood cancer specialist Professor Adam Mead as part of a trial program of experimental treatment and new research. The treatment worked well for a few years but sadly the medication eventually stopped controlling his red blood cell count.
In 2022 Sonya decided to run the London Marathon to raise money for Leukaemia UK in memory of Ralph.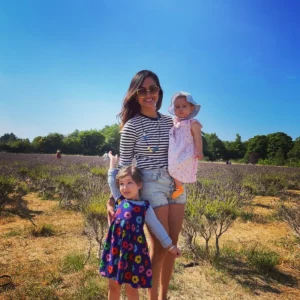 Sonya, 40, said: "It's been a lifelong dream to run the London Marathon. I'm especially proud of myself as I have two young children, aged three and one, which can make carving time out to train a challenge! However, I have just completed my longest training run of 20 miles, and am slowing down now before the big day on October 2nd. I am really looking forward to taking in the celebratory atmosphere, running past the iconic London landmarks that I love, and hopefully hearing lots of cheering along the way. I love the discipline and power of running and it suits me well as I am a very goal-oriented person who craves alone time more and more as I get older!"
"I'm running and fundraising for Leukaemia UK because I want to contribute something to help advance their incredible research that can create kinder and more effective treatments for leukaemia."
Read more stories from our community.
Related posts
Cost of Living with Leukaemia Fund launches
Cost of Living with Leukaemia Fund launches
Leukaemia Care and Leukaemia UK have launched a new financial support service, the Cost of Living with Leukaemia Fund, in response to the cost of living crisis in the UK….