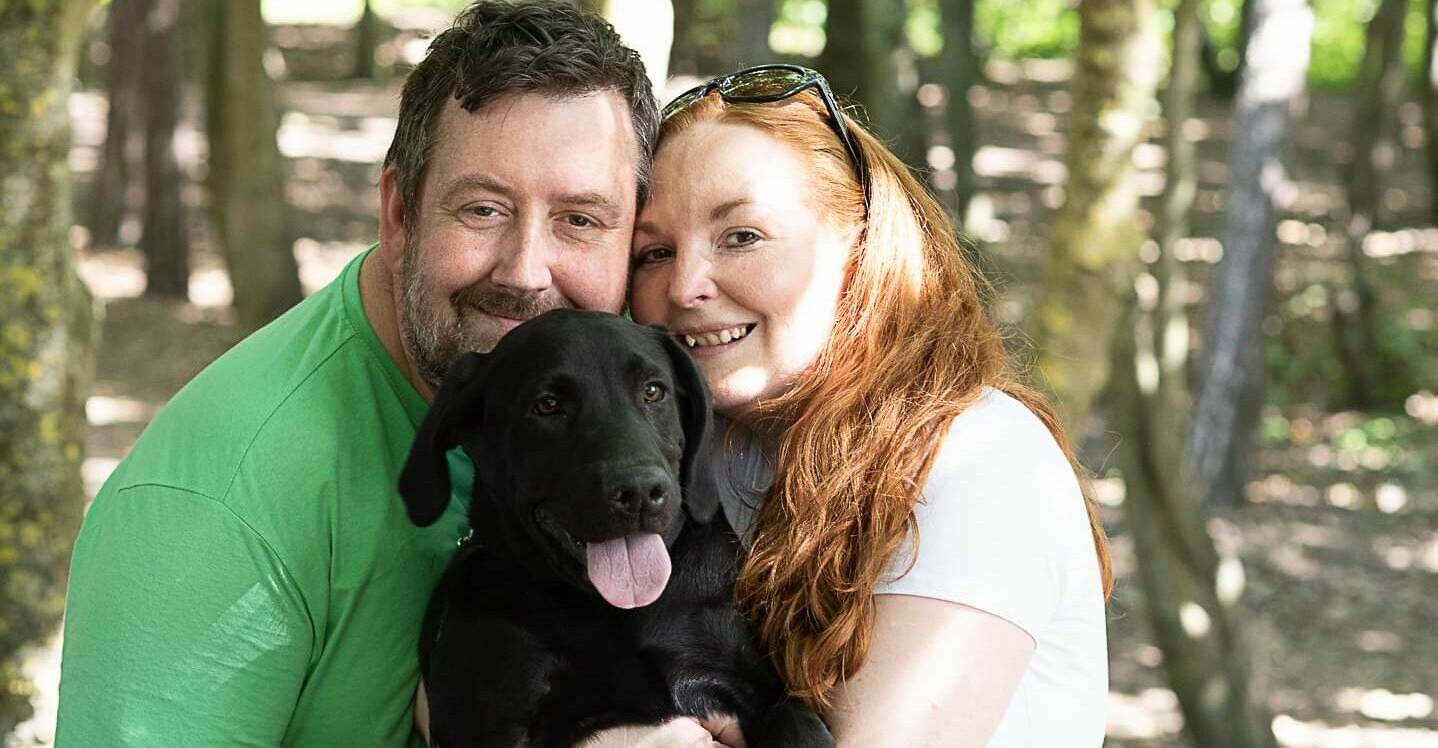 19 Sep 2022
Gareth's leukaemia story
Gareth Dixon first felt something was wrong with him several weeks before he was diagnosed.
The sign-fitter from Penketh, Warrington suffered from exhaustion and had pains in his ribs and hips. Gareth, 40, was also thirsty all the time and feared he had diabetes. He was unable to get a face to face appointment with his GP but eventually managed to speak to someone from his local practice on the phone. He was told to go for a blood test at the surgery several days later.
But 24 hours after the call, Gareth started suffering from chest pains. His family called 111 and he was told go to Warrington Hospital's A & E department. He ended up waiting 20 hours to see a doctor, who then told him to chase up an appointment with his GP.
Father of two Gareth and his wife Laura refused to leave the hospital until further investigations had taken place. A blood test was finally taken. Gareth stayed overnight and in the morning the consultant told Gareth he had Plasma Cell Leukaemia, a particularly aggressive form of leukaemia which is terminal. His kidneys were also in the first stages of failure due to the calcium in his body.
"I just refused to go anywhere until they had given me a blood test," said Gareth. "They basically told me there was nothing wrong with me. I wasn't going to sit there for hours to be told nothing was wrong. I had gone in thinking I was either diabetic, as everyone in my family is, or that it was prostate cancer with the symptoms that I had. So I sort of had that mindset – but it was a shock for it to be leukaemia."
Gareth was kept in hospital for five days where he says the care he was given was 'amazing'. He was started on a course of chemotherapy which continued to be scheduled every week for four months. He has since undergone a stem cell transplant. It's hoped this will give him a few extra months to enjoy life with Laura and sons Lewis, 12 and Dom, 19. Tragically the stem cell treatment was slowed down by a month after Gareth caught Covid.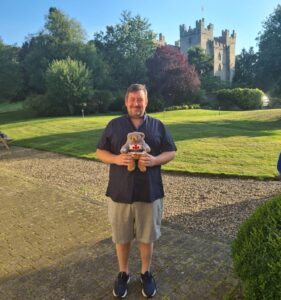 Gareth has drawn up a bucket list of dreams that he wants to achieve during his treatment. These include visiting Maine, USA, for the Stephen King tour and to try Maine lobster, swimming with a great white shark, seeing the Northern Lights and visiting Loch Ness. His family have set up a GoFundMe page to raise more than £5,000 to help him through the list of experiences.
Gareth said: "The campaigning by Leukaemia UK and Leukaemia Care to get people to spot the symptoms of leukaemia and also push for GP appointments and blood tests are very important. I had no idea what was wrong with me. I didn't push hard for tests and appointments until right at the end because no one seemed to take it seriously. I wouldn't want anyone else to endure the 20 hours in A&E that I had to. People need to be aware of the symptoms and push for a quick diagnosis and treatment."
You can learn more about the signs and symptoms of leukaemia.
Read more stories from our community.