22 Sep 2022
Edwin and Pat's acute myeloid leukaemia story
Edwin spoke to Leukaemia UK about his late wife Pat to raise awareness of the signs and symptoms of leukaemia and the importance of getting diagnosed as early as possible.
Leukaemia UK's ongoing research is looking into how to develop kinder and more effective treatments for patients like Pat. For example, Dr Konstantinos Tzelepis' recent research into the inhibiting the action of a protein called METTL3, which is now starting clinical trials to see if it could become a vital new treatment for patients with acute myeloid leukaemia (AML).
Here's Pat's story….
Pat Buckley's leukaemia diagnosis came after years of gruelling treatments for and recovery from breast and lung cancer. Her husband Edwin was by her side through all of it, including when she finally passed away on Sunday 2nd January 2022.
Pat, who was 73 when she died, had first been diagnosed with breast cancer in 2001. In 2015 the cancer returned and she had a double mastectomy. In January 2020 a tumour was found in her lung and was successfully treated at Broomfield Hospital near the couple's home in Burnham-on-Crouch, Essex. But Pat didn't recover her strength and energy after the treatment, and she and Edwin began to suspect there was something else wrong.
"She was just so tired," said Edwin. "She just didn't seem to recover from the lung cancer treatment at all. We were then told she had myelodysplastic syndrome which is a type of low malignancy cancer. But we weren't happy with the diagnosis or the treatment she was receiving. So we asked to change consultants. Our new consultant Dr Kotoucet sent her to Kings College Hospital for a bone marrow test."
Pat was diagnosed with acute myeloid leukaemia (AML) in April 2021 and passed away a little over six months later.
After two rounds of chemotherapy, Pat developed sepsis and was hospitalised at Broomfield for a week. She was then offered a new type of chemotherapy by Dr Kotoucet and Kings in September, which proved too much for her and made her poorly with another bout of sepsis. Pat recovered at home but was still receiving three blood transfusions a week. In December chemotherapy restarted at Bromfield and she again felt too ill to continue.
Pat and Edwin made the heart-breaking to decision to discontinue any further treatment, and Pat came home the day before she died with her family around her.
"We did eventually get really good treatment," said Edwin. "But I learnt that you have to trust your instinct and keep nagging. Of course this was all in the middle of Covid. The Christmas before she died was absolutely awful because they wouldn't let me on the ward. It was devastating. Fortunately my son knew someone on the ward who managed to keep Pat's phone charged so we could talk to her.
"Pat and I talked about everything at every stage and that's what kept us going. Dr Kotoucek was fantastic as well – we even had leaflets enabling Pat to talk things through with our grandchildren. I just wish there had been more warning. I hope there comes a day when diagnosis can come earlier, and treatments can be more effective and less harsh, and families won't have to be devastated by leukaemia in the way we have been."
Pat and Edwin were keen sailors throughout their 52 year marriage, and the annual Endeavour Trophy event at the Royal Corinthian Sailing Club in October 2022 is being dedicated to fundraising for Leukaemia UK in Pat's memory. To show your support please visit our donation page to help accelerate progress in diagnosis, treatment and care for leukaemia patients.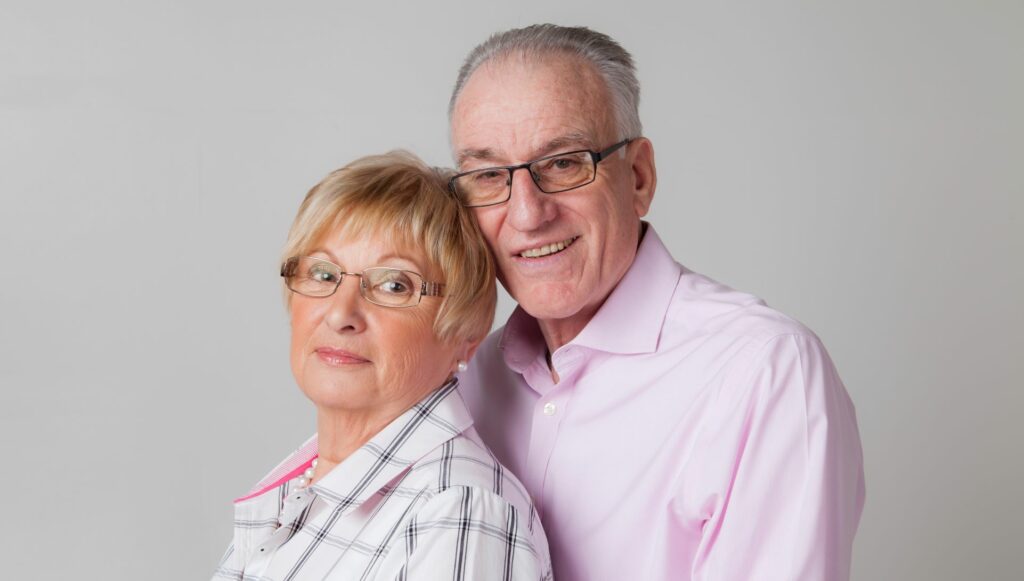 Read more stories from our community.
Related posts
Emerging leaders accolade for former Leukaemia UK John Goldman Fellows
Emerging leaders accolade for former Leukaemia UK John Goldman Fellows
Former Leukaemia UK John Goldman Fellows, Dr Matthew Blunt, University of Southampton and Dr Konstantinos Tzelepis, University of Cambridge have been recognised as 'Emerging Leaders in Leukaemia' by the major…