16 Nov 2023
A mum on a mission – how fundraising helped us in the darkest days of diagnosis
Leukaemia UK is proud to introduce its newest Ambassador, the children's author Hannah Peckham. One year after her little son Bodhi was diagnosed with leukaemia, the brave mum shares how that devastating diagnosis turned her to community fundraising.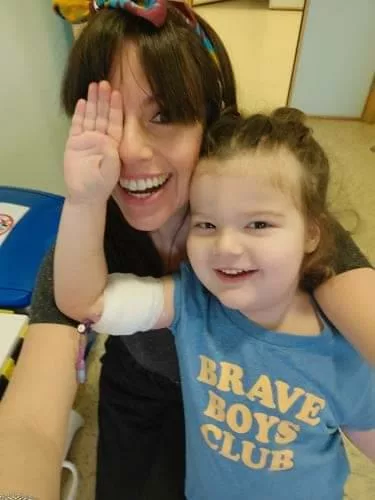 "What do I do?", the question I asked over and over to a sympathetic looking doctor at A&E as the walls seemed to implode and life as we knew it was changed forever.
"Just be his mum," was the reply.
Yet there is no "just" about it, the role of mum is an honour we don't all receive and a task few are prepared for. Yet when your child is diagnosed with leukaemia the role takes on a whole host of skills that you have to learn on the spot: nurse, carer, pharmacist, researcher, advocate, therapist, pacifier, negotiator, WARRIOR!
But sadly, just being "mum" did not feel enough, I was so helpless. I wanted to be able to take it all away so we didn't have to tread this long path for over three years of treatment, pumping chemo into his body daily that would simultaneously poison and cure him.
At first it was a blur, we were in shock just getting by, trying to keep morale up. When we returned to hospital for another lengthy stay, it was clear my little boy's 4th birthday party was going to have to be cancelled. He could no longer play at being a superhero with his friends, and he was living the reality of having to find the courage to be a real-life little warrior.  It was a real low, yet somehow this time it was his turn to boost morale… and with a bare bottom, pants on his head and a cheeky smile on what should have been his birthday party #PantsToLeukamia was born. The campaign encouraged people to show solidarity and pose with their pants on their heads.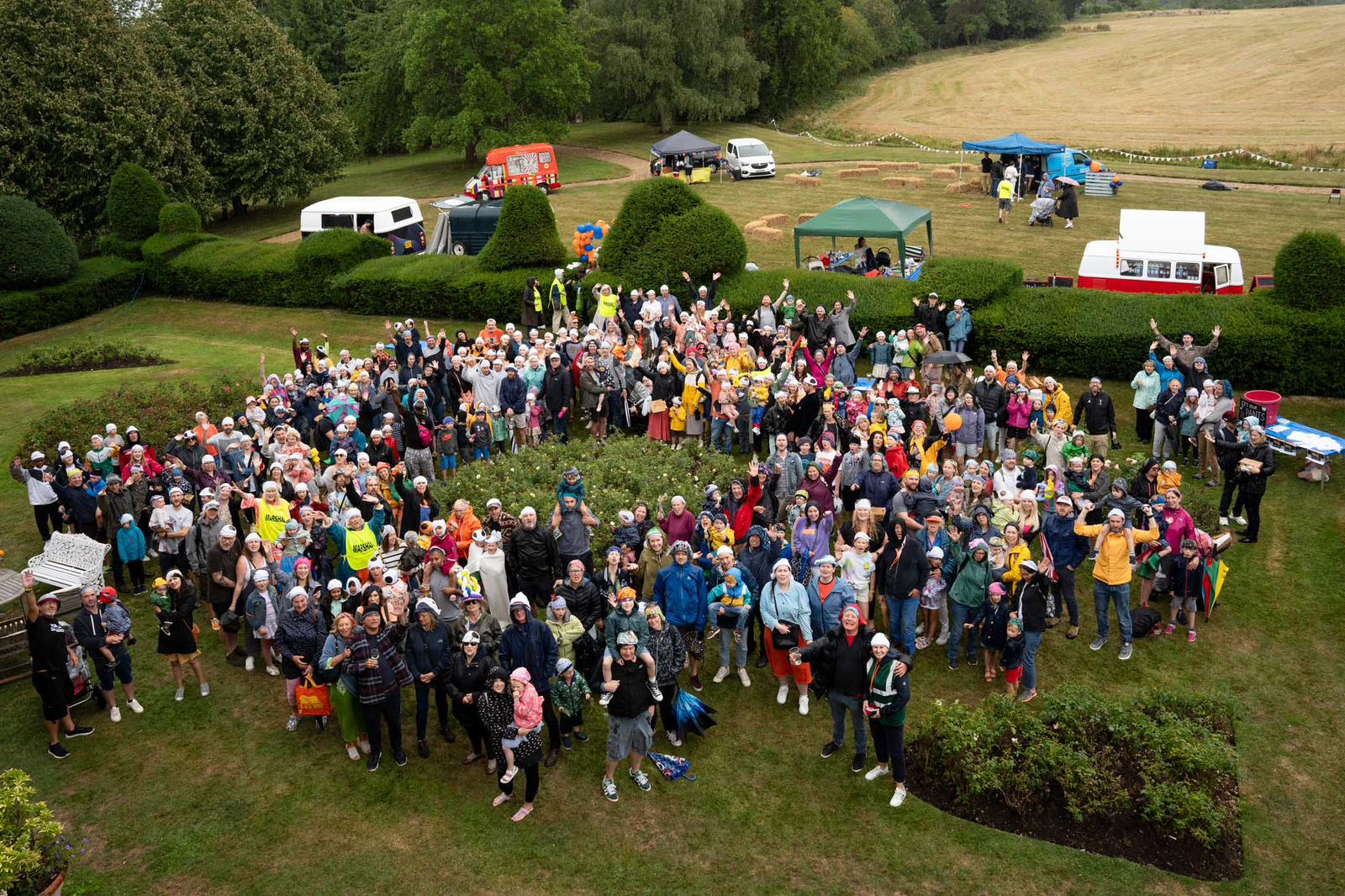 Suddenly I realised, I could do something. Feeling like I could help gave me the energy and courage to power through.
People often asked: "how do you do it?". But quite simply you have no choice. The focus and drive were just what we needed on those long hospital days and nights. It gave us a light at the end of the tunnel that was closer than the three-year point that would mark the ringing of the bell and end of treatment. So together with Leukaemia UK, we decided to plan a big party with all his favourite things once he was through with the hardest part of the treatment.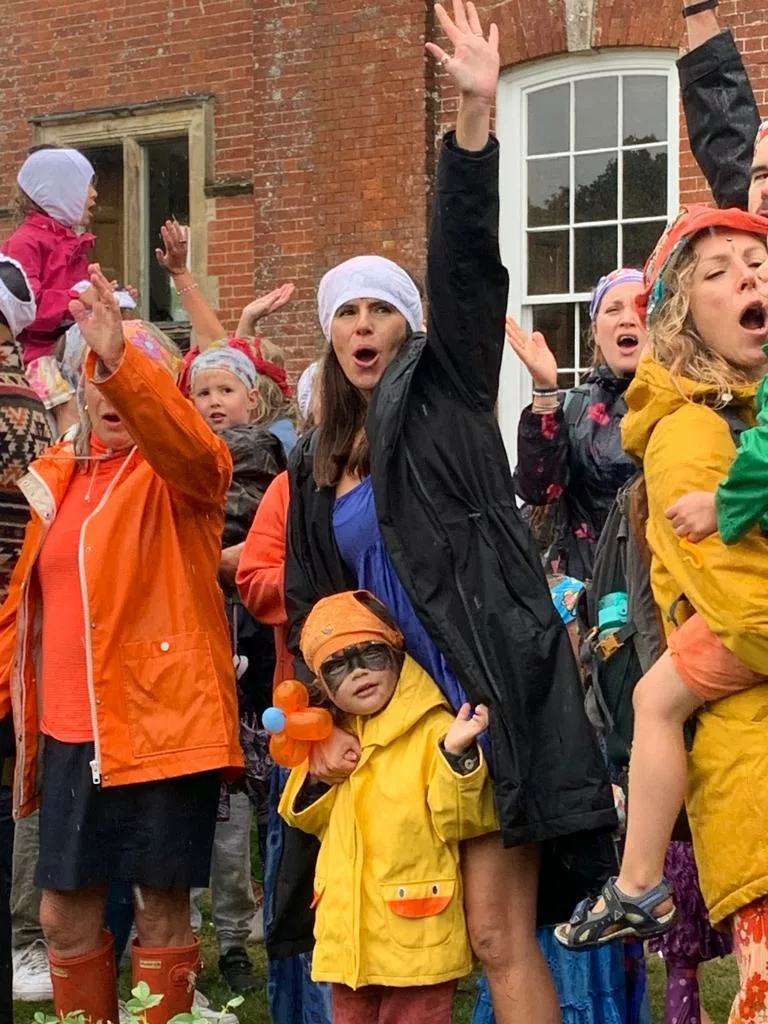 The Great Big Pants Party was an opportunity not just for us, but for everyone to get involved. When you hear a child has cancer you just want to help. But unless you are a doctor, or scientist there is little you can do to help the diagnosis. The feeling of helplessness is one that is tricky to come to terms with and that is where the power of fundraising is born. It gives the gift of "doing something". It helps to eradicate helplessness and allows families, friends and communities to come together and make a change.
Our community hung blue and orange bunting to sponsor the event, the local bakery turned their sprinkle doughnuts blue and orange for the week and local businesses donated products, entertainment and time. Friends, family and total strangers volunteered their support and love. They stood in the pouring rain with pants on their head howling at the sky trying to break a bonkers world record. But most importantly, my little boy adored seeing people coming together and standing in solidarity with him.
It was exciting to see the money slowly going up, allowing myself to think about what that money could be spent on: perhaps one day it translates to a faster diagnosis, a less brutal treatment plan or even a way to eradicate leukaemia all together.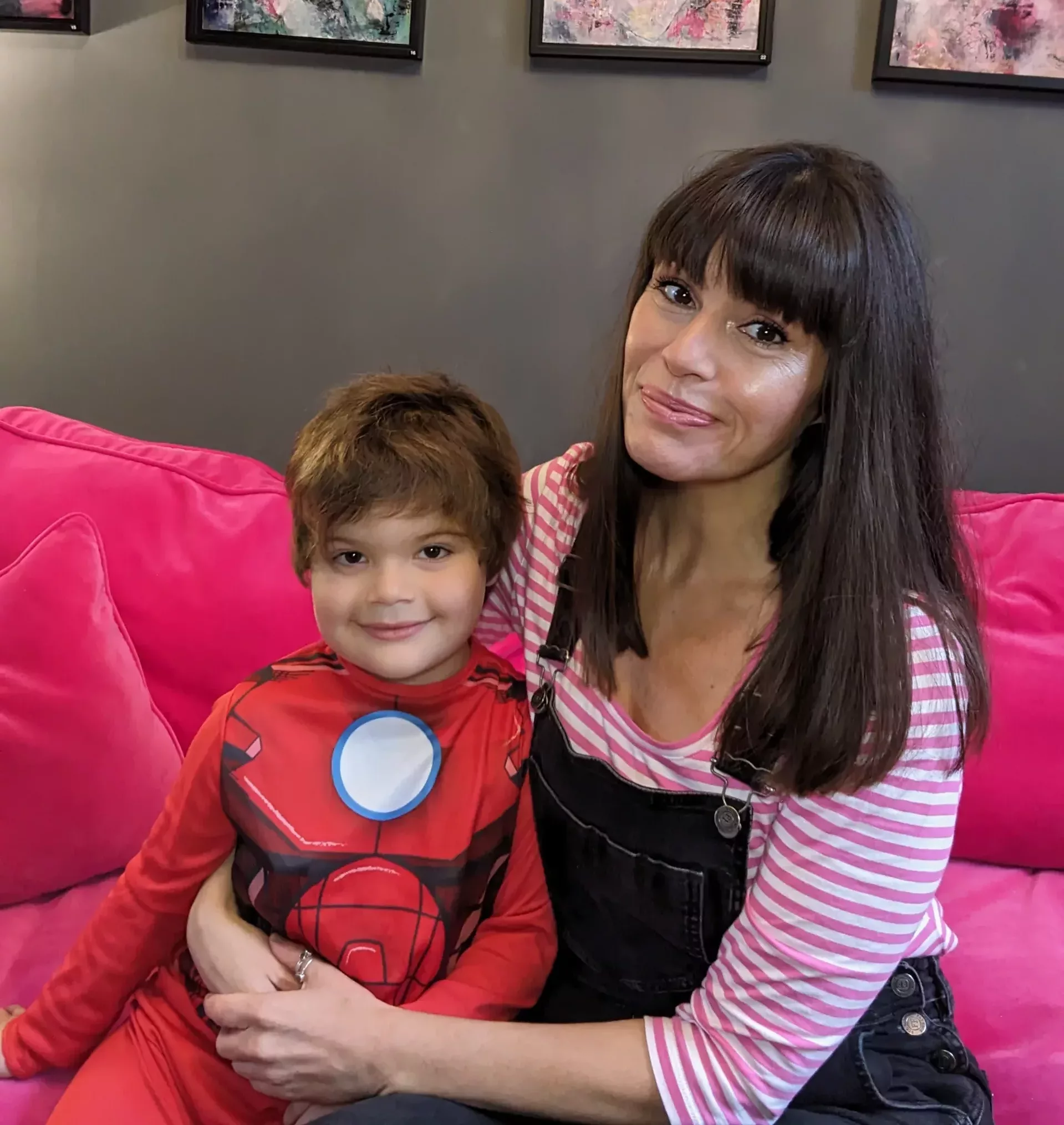 The support of Leukaemia UK through this became a special part of our journey, and one I am thankful for. I am so honoured that I can continue in my mission to raise awareness and funds for the most important cause in my heart. Being an Ambassador is such an honour and I am so excited about the opportunity to help move mountains.