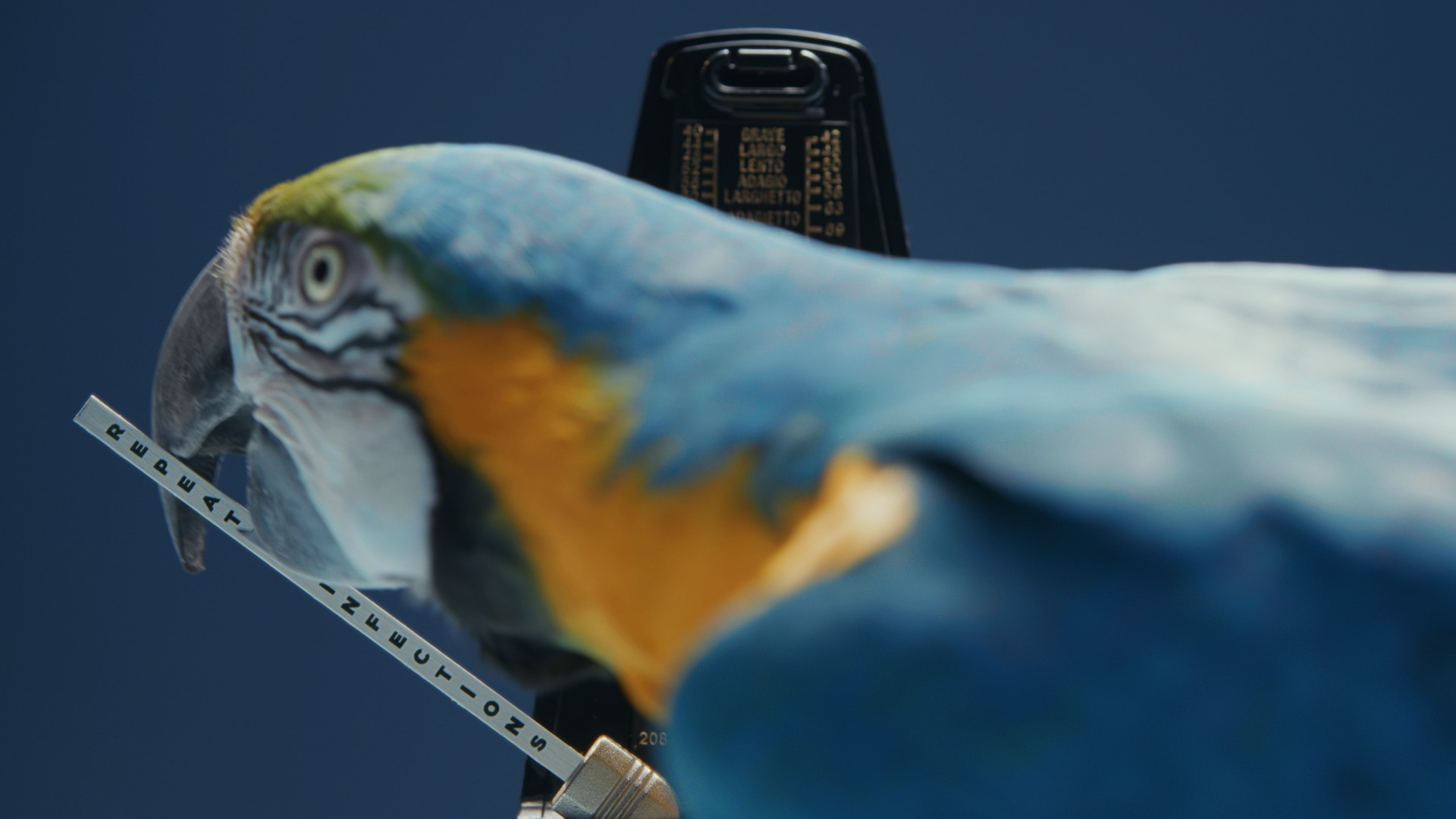 25 Aug 2022 Awareness raising
Leukaemia Care and Leukaemia UK join forces with funky feathered friend to make disease symptoms more memorable
The two leading UK leukaemia charities have launched a collaboration today with a difference. They've joined forces with a blue and gold Macaw parrot called Henry to create an original rap that they hope will help more people spot the symptoms of the disease and ask their GP for a blood test.
New YouGov research published by the charities shows that less than 1% of Brits are able to identify the four most widely reported symptoms – fatigue, bruising, unusual bleeding and repeated infections.
Leukaemia affects people of all ages and 28 people receive a leukaemia diagnosis every day in the UK – that's over 10,000 every year. Overall survival for leukaemia stands at just over 50% – making it one of the most deadly forms of cancer. 
The two charities are collaborating on #SpotLeukaemia, to raise awareness of the symptoms ahead of Blood Cancer Awareness Month in September. 
In the new film released today, Leukaemia Care and Leukaemia UK have called on the expertise of 'Henry', a very talented macaw parrot, to try to make the symptoms of leukaemia memorable. The ad sees Henry using a range of objects to create a catchy and repetitive original 'Spot Leukaemia rap' featuring fatigue, bruising, bleeding and infections. The charities urge that 'voicing your symptoms is vital'. The ad says that if you are concerned about any of these symptoms you should contact your GP and request a blood test. You can also find out more information by visiting the Spot Leukaemia website at www.spotleukaemia.org.uk.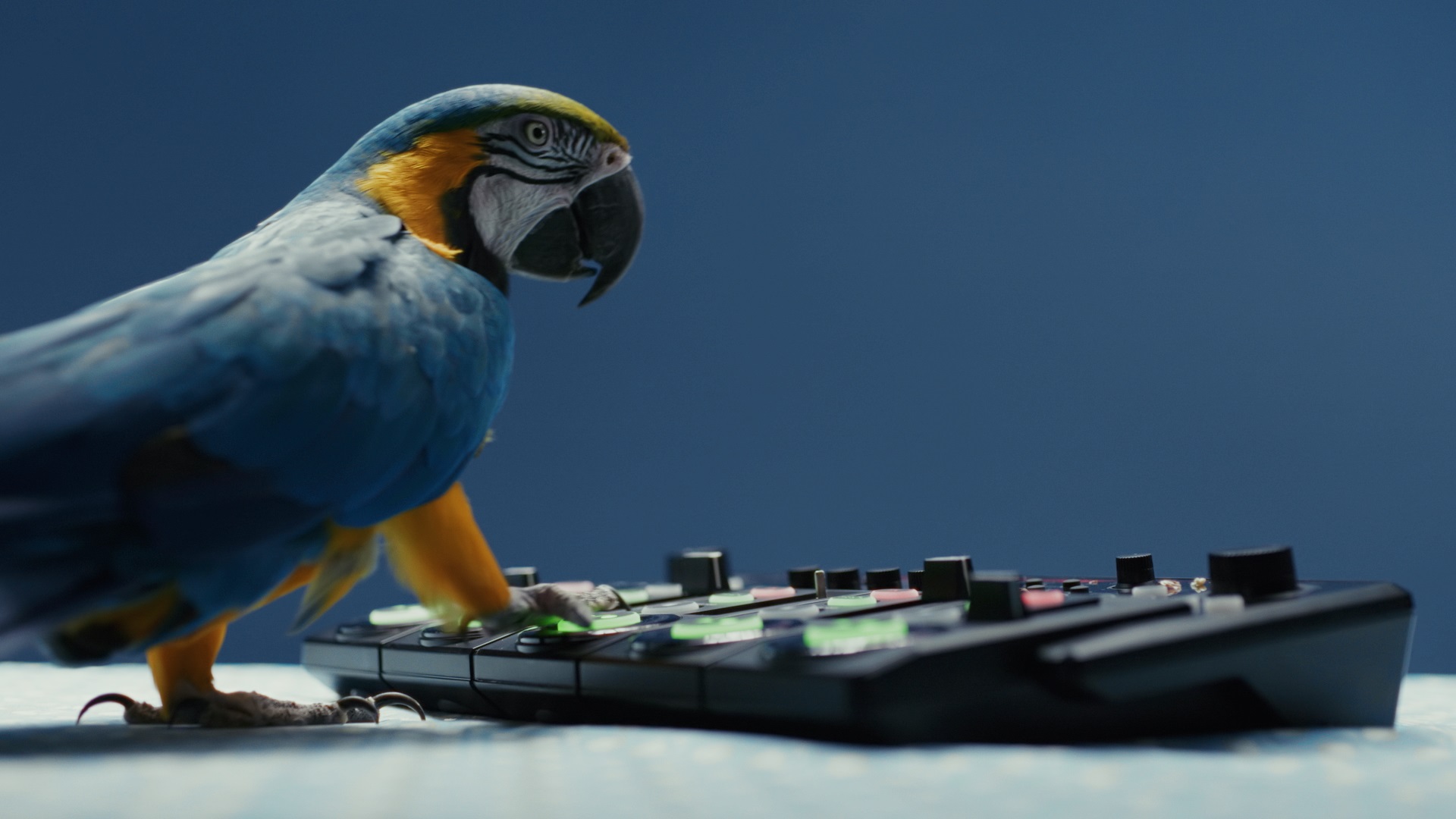 The campaign creative was led on and developed by Sanguine, a new healthcare advertising agency. It centres on a video directed by Jim Hayton. The video will be shared through social ads coordinated by Gough Bailey Wright. Digital and print OOH was designed by Sanguine with distress media donated by Pear Marketing. Wider communications will be carried out by the Leukaemia Care and Leukaemia UK in-house teams.
The ad actually involved two parrots who were specially trained by the UK's leading parrot trainers in order to create the original rap.
Spot Leukaemia has been running for six years as a Leukaemia Care campaign and this is the second time they've collaborated with Leukaemia UK and the first time both charities have invested in a creative concept and expanding reach.
Nicole Scully, Director of Communications and Fundraising at Leukaemia Care, said:
"After six years of running Spot Leukaemia, we knew it was time to push boundaries with our creative approach, working with Leukaemia UK to get this message out as far and as wide as possible. Our recent findings that less than 1% of Brits can identify the most common symptoms of leukaemia is extremely worrying. Early diagnosis of leukaemia can improve survival. 

"We needed to create something that would really stand out and be memorable and when Raphael and Nick came up with the concept of a parrot going to extreme lengths like this we couldn't say no. We hope the campaign convinces people to voice their concerns. It's crucial that if you think you have fatigue, bruising or bleeding or repeated infections that you contact your GP and ask for a blood test. It's as simple as that and we will continue to parrot-on about it."
Co-Founder of Sanguine, Raphael Stone, said:
"Our research identified that the symptoms of leukaemia are not widely known and that many who experience the symptoms are hesitant to voice them to healthcare professionals. As parrots are known for their outspokenness, we enlisted a musically attuned blue-and-gold macaw to make the symptoms memorable and remind people to be vocal if they experience them."
Full credits:
Advertising Agency: Sanguine
Creative Director: Raphael Stone
Creative Director: Nick Houghton 
Producer: Raphael Stone
Producer: Nick Houghton
Assistant Producer: Leila Alexander
Planner: Zoe Stebbing
Media Strategist: Robert Lee
Research Director: Victoria Ulph
Director: Jim Hayton
Director of Photography: Richard Bell
Cinematographer: Max Witting
Focus Puller: Angela Manchado
Focus Puller: Evelina Norgren
Gaffer: Toby Martin
Spark: Dawid Zrolko
Loader: Foad Emrani
Production Designer: Emily Murayama
DIT: Oscar Dunbar
Art Director: Nick Houghton
Film Editor: David Spence
Film Editor: Richard Borg
VFX Artist: Richard Borg
Colourist: Alastair Tye Samson
Sound Engineer: Adam Smyth
Music Producer: Raphael Stone
Guitarist: Isaac Holmes
Special thanks to Okay Studios and A-Z Animals.