08 Sep 2023
The 'red flag' symptoms of CML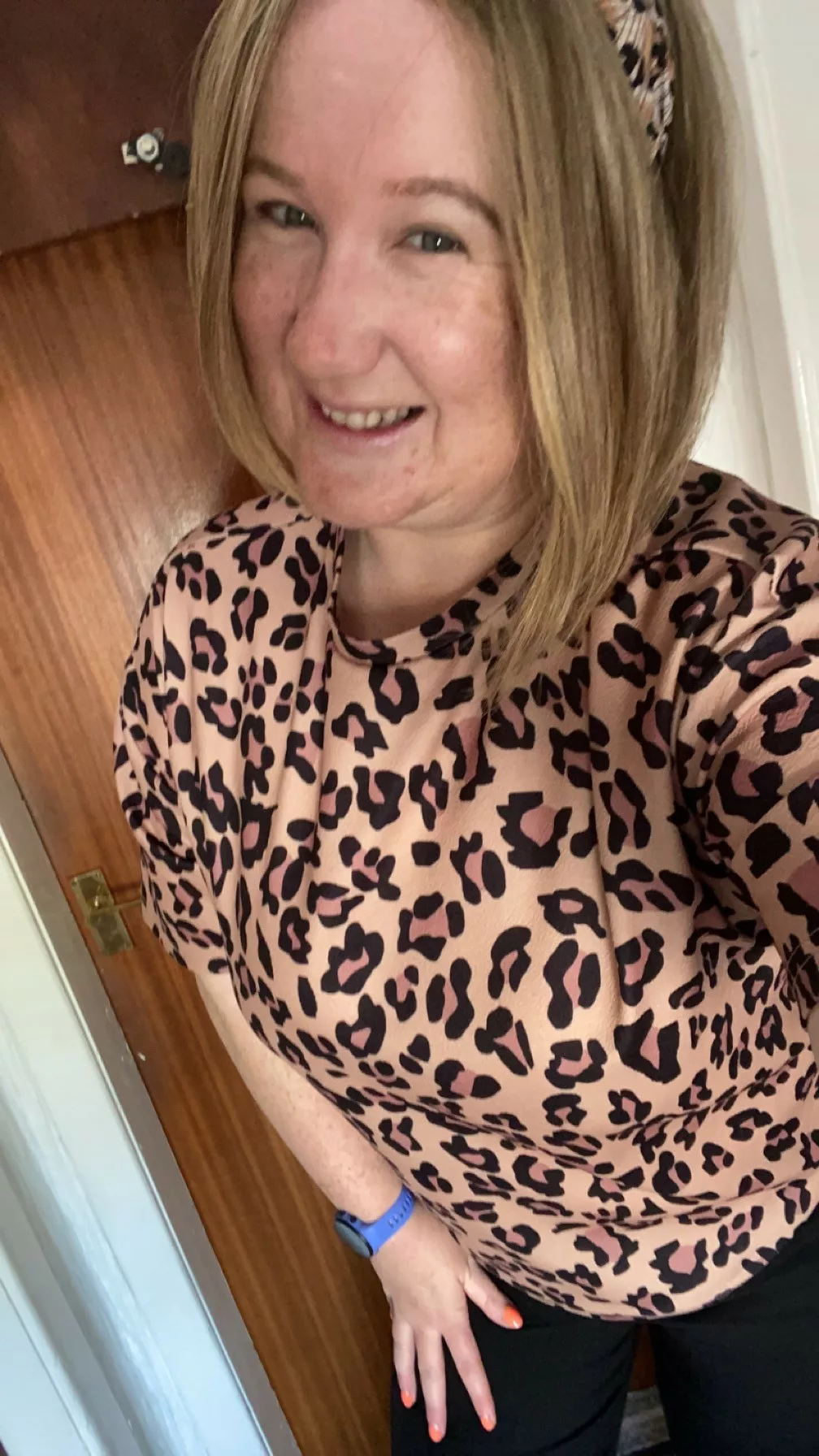 Many leukaemia patients put their initial symptoms down to age, tiredness or other factors. Emma Sinclair did just that, continuing her very active life, which included running a 10k shortly before her diagnosis. It was only after she was rushed to hospital for a completely separate medical problem that she was told she had the blood cancer. 
"It was the middle of the pandemic in October 2021 and I'd had a viral infection for a week," said Emma, 35 who lives at Greenock on the West Coast of Scotland and currently works in HR for a small charity. "I took numerous Covid tests as I thought it was Covid but they were all negative. Then one day I woke up feeling awful and started vomiting blood. I tried to rest but later that day I stood up from the sofa to go and get some water and collapsed.  
"From there it was a bit of a blur. I cut my arm and had to get stitches – I still have the scar. I just remember my mum phoning an ambulance and it seeming to take forever. I kept going in and out consciousness and wanting to sleep. My mum phoned NHS 24 and she was trying to keep me awake as I had banged my head when I'd fallen. They wanted to try and keep me talking on the phone in case I had a head injury. The ambulance took two hours to come and I was rushed to A&E at Inverclyde Royal Hospital where x-rays, scans and blood tests revealed I had a burst stomach ulcer." 
Emma was immediately transferred to the critical care ward at the Queen Elizabeth Hospital in Glasgow. She spent two weeks there having several surgeries to try and repair her ulcer. But then further tests revealed devastating news. On her 34th birthday on 5th October 2021, Emma was told she had a rare severe case of chronic myeloid leukaemia (CML). Once her stomach ulcer and internal bleeding was under control, which took two and a half weeks, she was put on the chemotherapy cancer growth inhibitor Imatinib.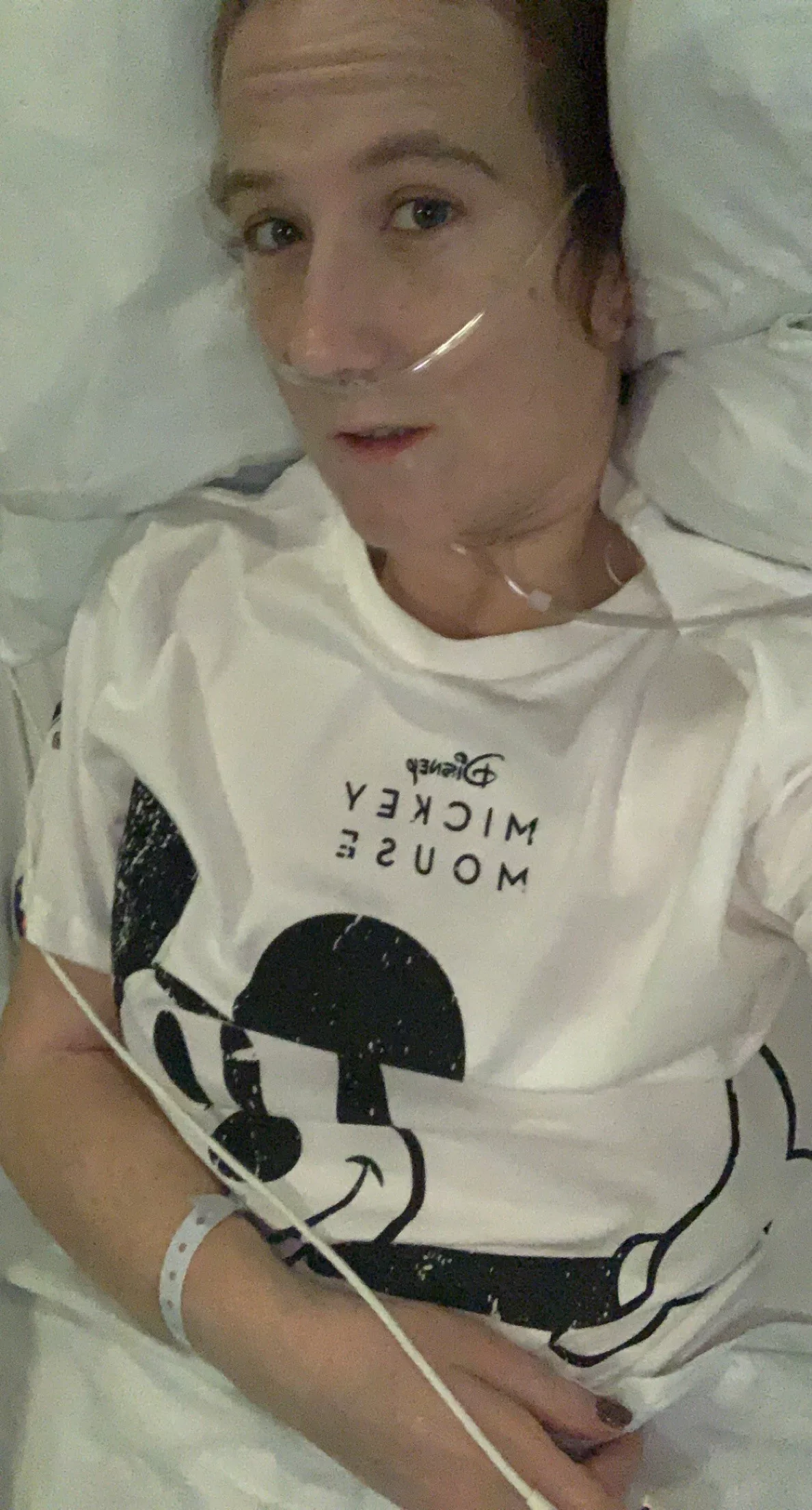 "I was very sick with the tablets at the start and had fluid in my lungs which I think was caused from the stomach ulcer," said Emma. "It just felt like one thing after the other at this stage. But eventually after five weeks  I was allowed to go home. I attended Inverclyde Royal Hospital as an outpatient every two weeks which then turned into three weeks then four weeks then eight weeks. Now I am on 12 week check ups. 
"Looking back now I was displaying all the red flag symptoms such as night sweats, bone/joint pain, bruising/bleeding, shortness of breath and fatigue," said Emma. "I remember running a 10K about a month before and having to stop quite a lot. I never had to stop before. I was wondering why do I need to stop?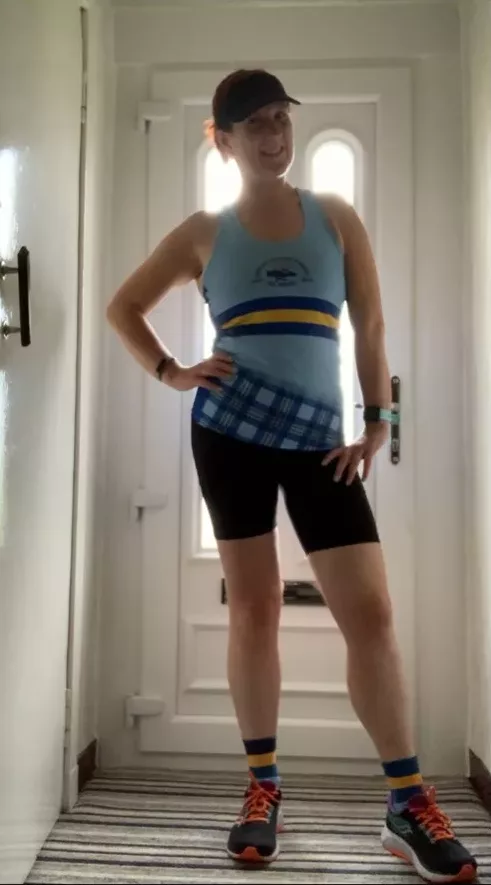 "I was always into yoga and Pilates prior to my diagnosis. I have managed to keep these up after I got of hospital and recovered and I feel these exercises really help me combat my fatigue, which is a side effect from the leukaemia. It also helps me breathe and be in the moment." 
Whilst not yet in remission, Emma continues to make good progress with her blood levels steadily coming down.  
"Hopefully by the time I get to my two year mark, I'll be there or close to remission," said Emma. "I just take it one day at a time and realise although I have this condition I need to live with it and it shouldn't stop me from living life. I've learned how important it is to listen to your body and if there is something not right, go get checked.  
 "The whole experience has made me realise how precious life is and how I feel like I have had a second chance. I know my body more now and know when to rest and what it can do and what it can't do. It's also made me more aware of the signs and symptoms and my friends and family are also very aware of this now." 
Discover more personal stories of leukaemia.
Related posts
Leukaemia UK launches search for five new talented Trustees
Leukaemia UK launches search for five new talented Trustees
We are looking for a talented and diverse set of Trustees to join our Board, and help guide the charity as we embark on an ambitious new strategy to accelerate progress in leukaemia research to stop leukaemia devastating lives.