04 Apr 2023
The 'miracle toddler': David's recovery from AML
Nearly forty years after he was diagnosed with leukaemia, David Campbell is still committed to raising money for research into kinder, more effective treatments to combat the disease.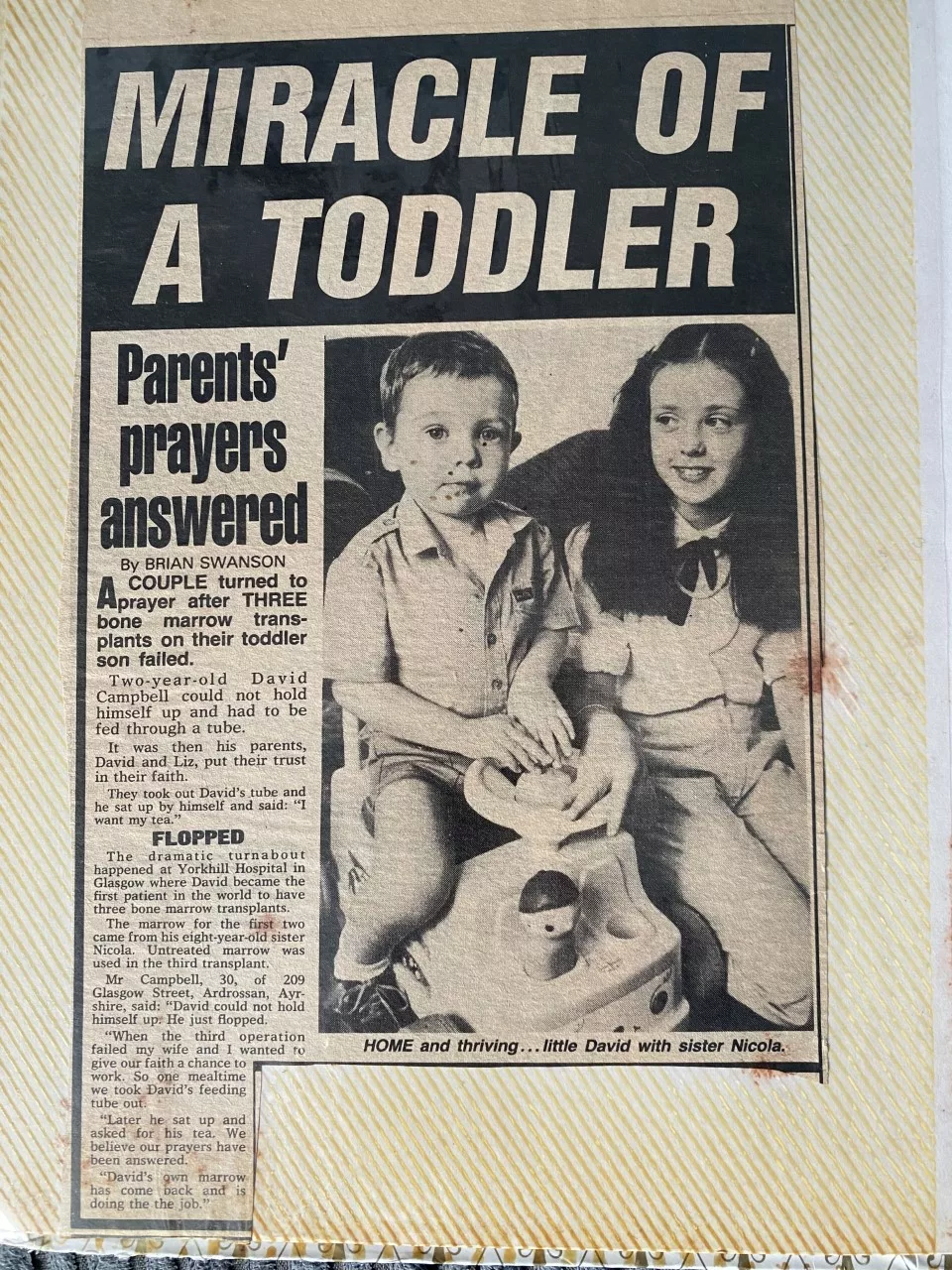 David was described as a 'miracle toddler' when against all the odds he pulled through the gruelling treatment for acute myeloid leukemia when he was just two years old. 
David, 41, who was born in Ardrossan but now lives in Saltcoats, became the first person in the world to undergo three pioneering bone marrow transplants in the early months of 1984. The treatment was unsuccessful and David's devastated parents were told he only had a 20 per cent chance of surviving.  
"At one point I fell into a coma and my parents told to plan my funeral," said David. "I was in the Yorkhill Hospital in Glasgow and was being tube fed as I couldn't even sit up. But my parents, who had a very strong Christian faith, after a week of being in this coma decided to give their faith a chance and asked for my tube to be removed. Incredibly, later that day, I sat up and asked what was for tea. Their prayers had been answered."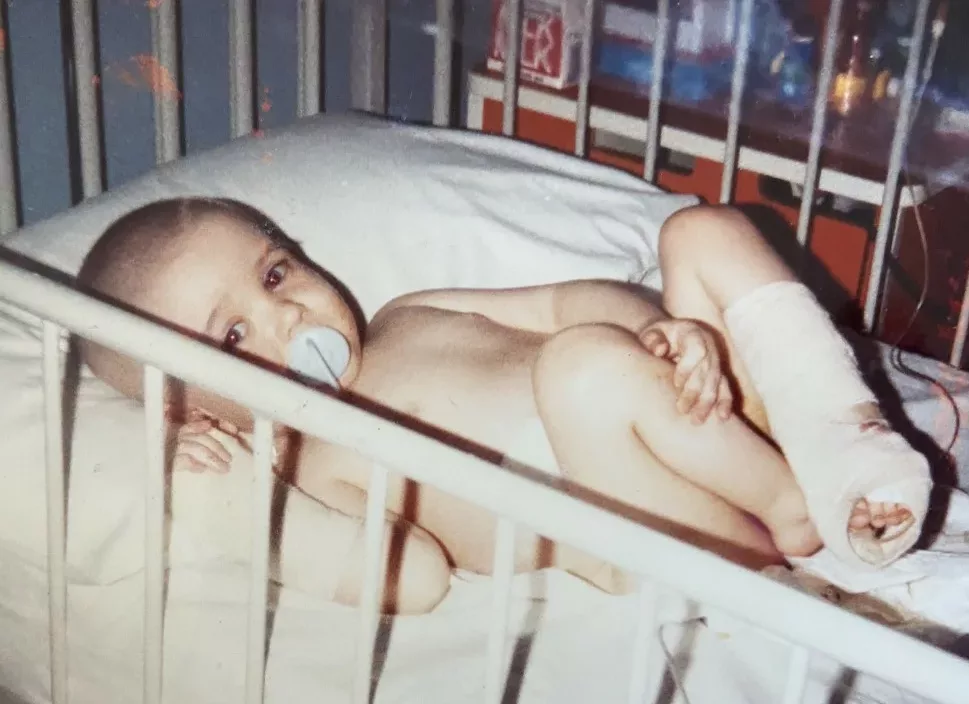 David is now running the Edinburgh Marathon on May 28th 2023 to raise a target of £500 for Leukaemia UK.  
"My parents were helped by the Leukaemia Society so later on my Dad, who's now passed away, volunteered for it. The charity doesn't exist anymore, but I am now raising money for the important work in research and support done by Leukaemia UK. Treatments have changed a great deal since the early 1980s. But they are still gruelling, and I would still like to see the day when the treatment is kinder and leukaemia can be overcome far more easily." 
David has successfully completed the Loch Ness marathon.  
"I have great support from my family, especially my wife and son who give up a lot of their time with me throughout my training. Despite the sacrifice, I still remember in many ways I shouldn't even be here," said David. "Now I'm fit and able to do a marathon. I know it particularly means a great deal to my Mum. The impact of what she went through is still raw. For months she didn't even know if I was going to live. It's quite an emotional thing for her to see that I'm able to do what I'm doing now. It is also a nod to my Dad – he volunteered to support the Leukaemia Society and I know he'd be proud of me.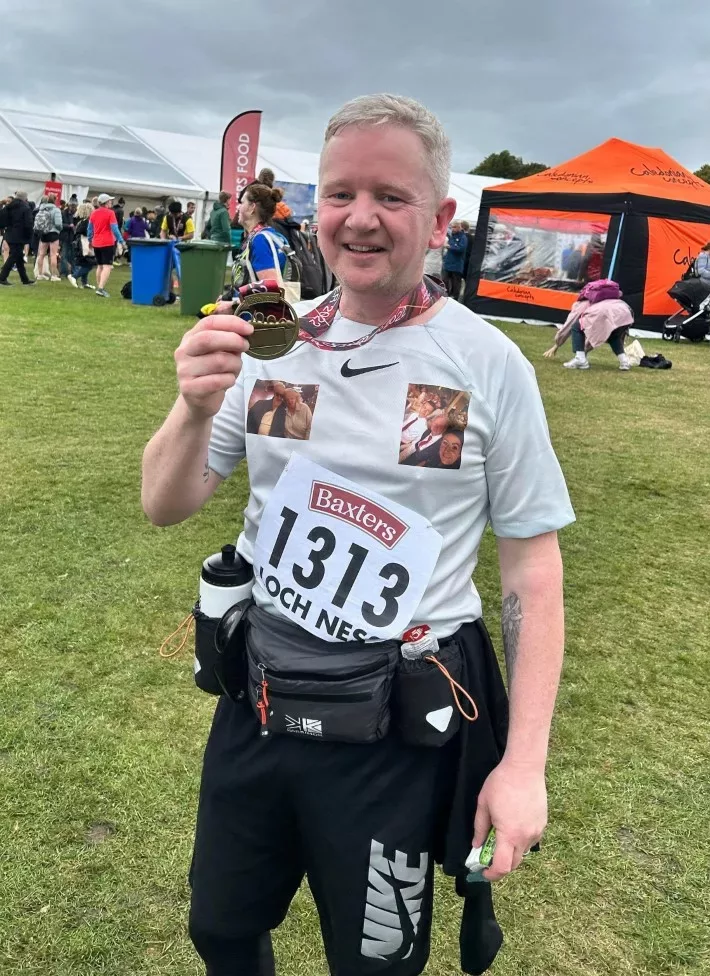 Donate towards David's fundraising. 
Discover more personal stories from people affected by leukaemia.
Related posts
Leukaemia UK John Goldman Fellow awarded Professorship
Leukaemia UK John Goldman Fellow awarded Professorship
Talented blood cancer researcher, Vignir Helgason, was awarded a Leukaemia UK John Goldman Fellowship in 2015, for his research into chronic myeloid leukaemia (CML). Since then, his research career has…