19 Jun 2023
"Giving back" – how Bob inspired others with his multiple myeloma journey
A persistent backache was the only symptom that led Bob McDermott to a devastating diagnosis of multiple myeloma.
Bob was a busy 44-year-old advertising executive back in 2000, based in Manchester but travelling all over the country to meet clients including national newspapers and TV. He enjoyed dinners, parties and late nights, but his sore back started to become a nagging problem.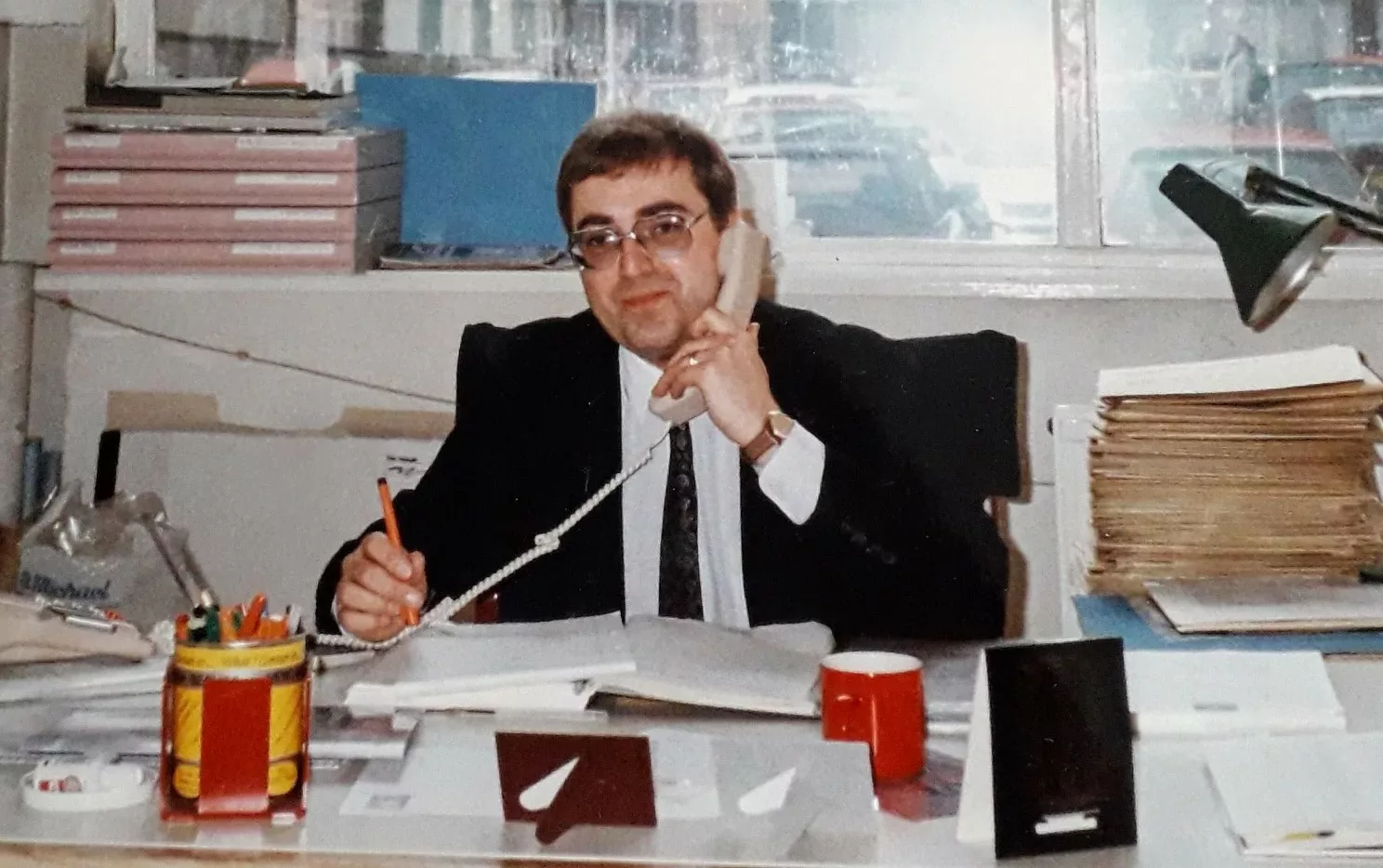 "I got treatments from a chiropractor and the pain would go away for a month or so and then come back," said Bob. "I thought basically I'd strained it. Eventually I decided to see my doctor and she took blood samples – then everything changed. She called my office with the results – it's something I'll never forget as I was in the middle of Christmas campaigns and very busy. My company's PA said to me I think it's your doctor and I said tell her to ring me back. My PA then came back to me and said your doctor says if you don't talk to her immediately she's coming round your house tonight. So I took the call. The doctor told me to come immediately to her surgery where she told me the test results."
Bob was diagnosed with multiple myeloma in early December 2001. His GP scheduled treatment to begin immediately after Christmas. Bob was referred to the Wythenshawe hospital in Manchester where he was fitted with a Hickman line in his chest which enabled him to administer his own chemotherapy at home.
"It freed me up to still work at the agency for that period," said Bob. "I thought I was going to be really sick but apart from my hair falling out it didn't affect me at all. I had six rounds in six months and kept working the whole time. But then the consultants said you now need stem cell transplant."
Bob was admitted to Christies Hospital in Manchester and spent six weeks in an isolation unit before being given the stem cell transplant – the donor was one of his brothers.
"I was very ill from the transplant," said Bob. "Basically I had no immune system and they had to keep everything infection-free. The TV was outside the room through a glass panel, food was delivered through a sterile tunnel. I also had full body radiation. I was there six weeks and then allowed home. But it hit me very hard and was a really difficult time. I was home for two years recovering with the help of my wife and children."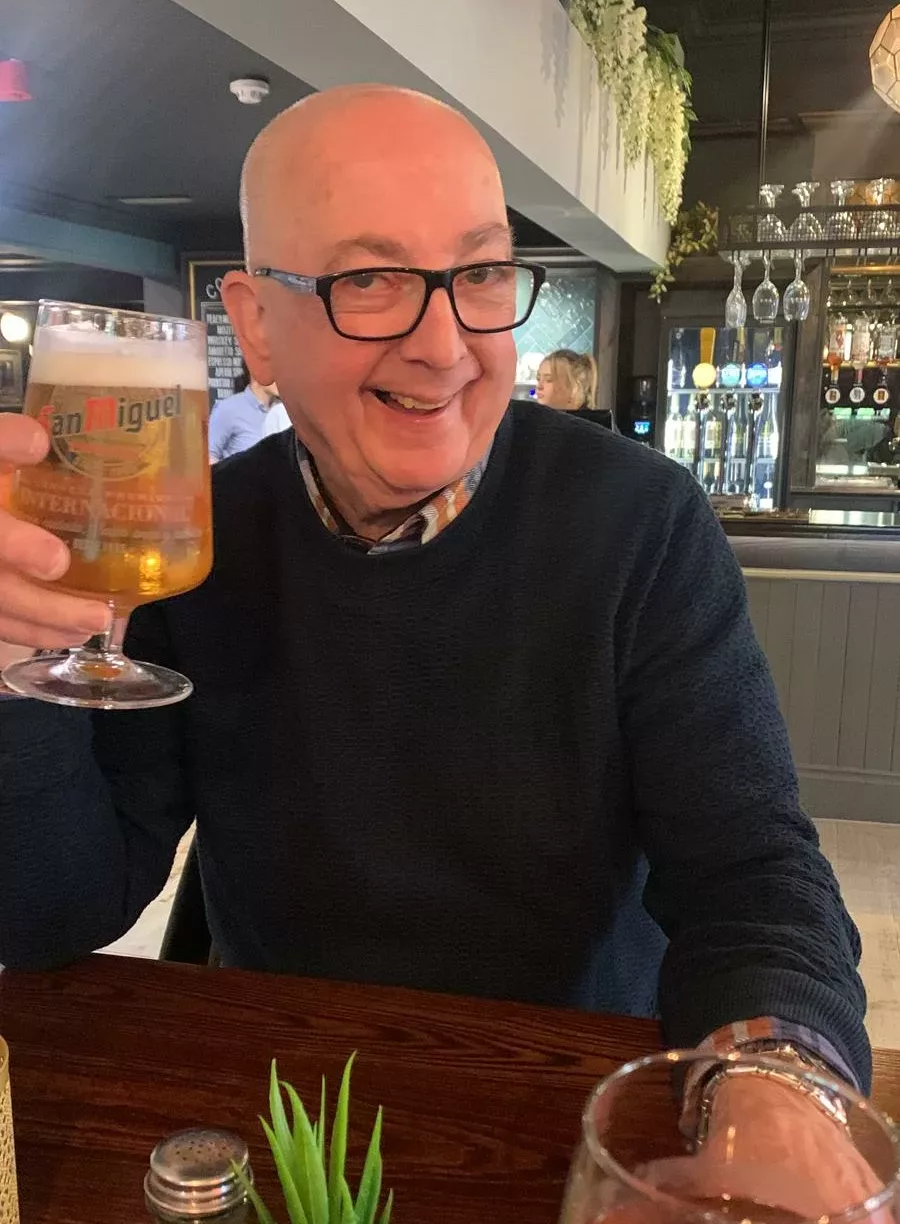 Bob went back to work in 2003 and now runs his own social media company with his daughter. Now 66, he's suffered many of the long term side effects of the treatment his consultants warned him about including cataracts and skin problems. But Bob has still notched up an impressive 21 years post-treatment, and at the invitation of his consultants now shares his story to inspire others. He started by giving talks to other multiple myeloma patients who were fearful of their treatment, and his work has now been expanded to working with junior doctors.
"Here I am at 66 and very thankful that I'm here more than 22 years on," said Bob. "Looking back I probably did have other symptoms but I just ignored them."
"Life then was quite mad. I never really took of myself properly, I was overweight, I drank too much, I was always out with clients living it up. It took cancer to slow me down, I lost half my weight and I don't smoke anymore. I look after myself. And now with the talks I do it's my way of paying back. The treatment is awful and people are scared, and I want to help them through it, and I also want doctors to understand people need reassurance. It's not just about the medical treatment, it's the whole person."
Read more stories from people affected by blood cancer.