Professor John Goldman
Leukaemia UK's John Goldman Fellowships were created in honour of Professor John Goldman (1938-2013). Find out about the life of the renowned haematologist and pioneer in leukaemia treatment.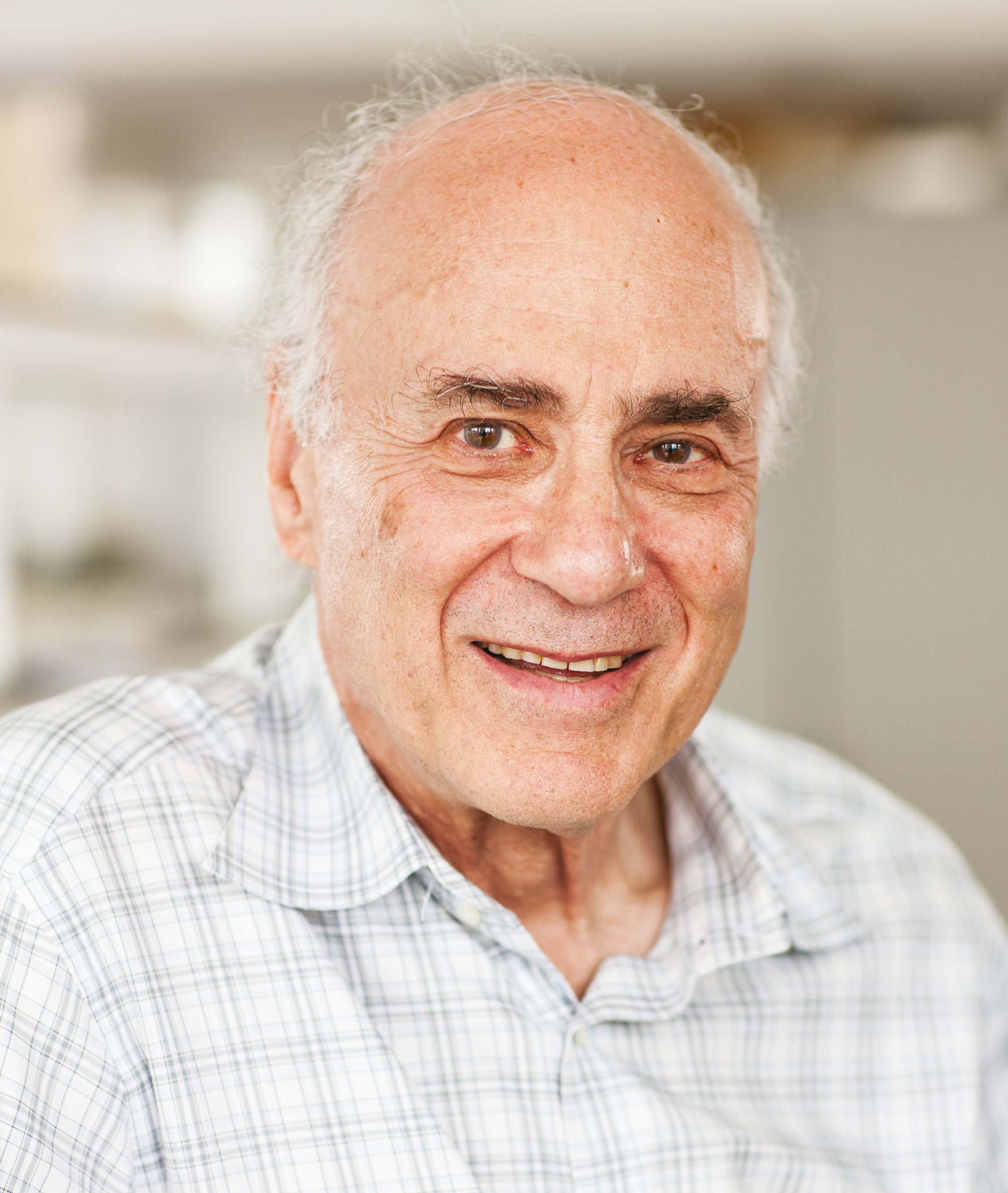 Professor John Goldman was a pioneering haematologist, oncologist and medical researcher, and one of the founders of the charity Leuka – which would eventually become Leukaemia UK. He treated thousands of patients during a decades-long career at Hammersmith Hospital in London, as well as writing over 700 scientific papers. Professor Goldman pioneered the development of the bone marrow transplantation that has saved so many lives. 
Born in London in 1938, his parents Carl, who was a doctor, and Berthe Goldman, were Jewish refugees who had fled Nazi Germany. The young John Goldman went to Westminster School and then Magdalen College, Oxford where he was going to study classics but instead switched to psychology and physiology. He became interested in cancer treatment and haematology, studying in medical schools and hospitals including St Bartholomew's London and Harvard in the US. 
In 1971 he started his work at Hammersmith Hospital, where he became a specialist in the treatment of chronic myeloid leukaemia (CML). He played a key role in a group of doctors who would later become the Medical Research Council's Leukaemia Unit, leading the international development of new treatments and clinical trials in haematology for 20 years.   
In the 1980s, Professor Goldman carried out some of the first bone marrow transplants in Europe. When Leuka was formed in 1982, he took the role as Chair of Trustees, driving forward a £10 million appeal to build the Catherine Lewis Centre for the treatment of leukaemia at Hammersmith Hospital. Named after one of his patients, the centre opened in 2002. He also worked as a trustee and medical director for the bone marrow transplant register charity Anthony Nolan and helped establish the World Marrow Donor Association, as well as serving with a variety of other leukaemia and haematology-related organisations.  
In the 1990s Professor Goldman developed the use of the cancer-blocking drug Imatinib. He also advocated for global access to treatments, especially for people in developing countries, becoming the chair of trustees of the International Chronic Myeloid Leukaemia foundation. Although he retired in 2004, Professor Goldman tirelessly continued to lecture and write about leukaemia research and treatment, and remained the editor of the journal Bone Marrow Transplantation until his death in December 2013. 
His passion for his work transformed the treatment of CML, meaning this previously fatal disease for many of his patients became a manageable long– term condition. Loved and respected by his patients, Professor Goldman was also known for his enthusiastic encouragement of his junior colleagues, his inspiring teaching, and his passionate advocacy for innovation and original thinking in the treatment of leukaemia. 
Chris Corbin, who is now Chair of Leukaemia UK, became one of Professor Goldman's patients after he was diagnosed with chronic myeloid leukaemia (CML) in 1990. Chris reflects on John Goldman's life and work.
"John Goldman was a man you could meet once and never forget"
"I first encountered John in 1990 at The Hammersmith Hospital, after I had been diagnosed with CML. He was the first person, after some research, that made me feel that there was a possible positive solution to treating the disease.
"John's consultancy sessions were a little out of the ordinary, he had a certain eccentricity, and a quirky personality, but you always felt secure with his advice and counsel. He was quiet, and direct, and never wasted words.
"Whilst I was going through the bone marrow transplant John would appear at random times – once I remember at 10.30pm in his dinner jacket and bow tie – his care for his patients was always paramount.  I eventually became John's vice-chair within Leuka, and working alongside him was an honour. John passed away far too early, the Leukaemia community is lesser for it, and he is sadly missed." 
Find out more about Leukaemia UK's John Goldman Fellowships.