26 Oct 2023
"The few days following that was such a blur": Victoria's acute promyelocytic leukaemia story
Persistent infections are a common symptom of leukaemia. But it's natural for people not to immediately make the connection with blood cancer until other symptoms appear. Victoria Staines-Baker's leukaemia presented itself with mouth ulcers just three weeks before she was eventually diagnosed, but other symptoms rapidly developed. 
"The mouth ulcers were so phenomenally painful they stopped me eating," said Victoria, who is 38 and works as a nursery nurse in Hullbridge Essex. "And I was losing weight, but I put it down to not eating properly. Of course I now know it was another symptom of my leukaemia. My mum picked up on my weight loss very early on – she assumed I was not eating to try and lose weight, which my husband Lee said afterwards he also thought. But my best friend noticed I had a grey complexion as well."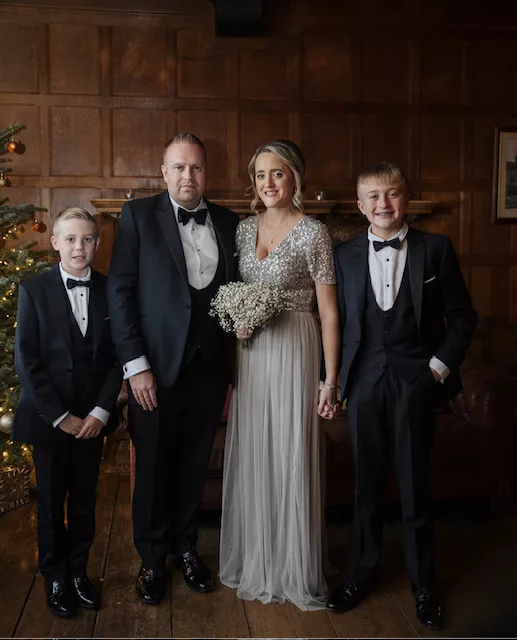 Victoria, who has two children Jack, 13, and Harrison, 12, eventually went to her doctor when yet another symptom cropped up – a painful infection in her sinuses. That was successfully treated with antibiotics.
"But about a week after that I started to feel fatigued and a swollen lymph node appeared under my arm which I noticed when I was shaving. I spoke to the doctor again on the phone on 24th January and told her about the ulcers and all the other symptoms I still had. She asked to examine me that evening. She gave me antibiotics for the ulcers and said she thought a blood test would be a good idea – the first one I could book was a week away.
"I had the blood test at 11am on Wednesday 1st February 2023. I was called by someone that evening to say the results had been looked at and there were some abnormalities. I needed to pack a bag and go to my local A&E department at Southend-On-Sea, where a doctor would be waiting for me and would explain everything."
Later that evening Victoria was diagnosed with acute promyelocytic leukaemia (APL).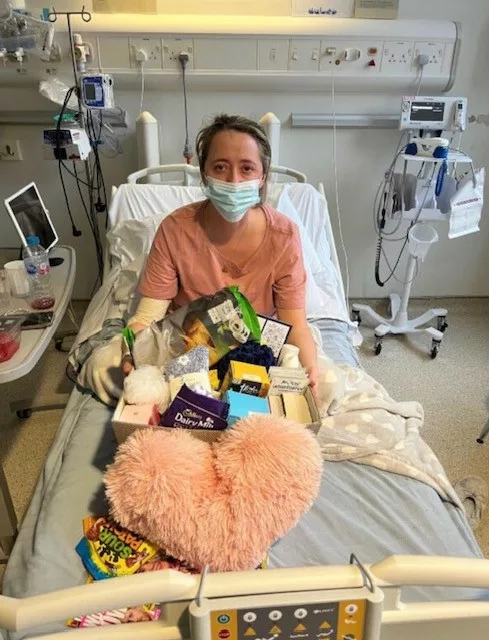 "They took me into a side room and said 'I'm really sorry, this is what we think you have, we will keep you in tonight and start you on some medication and tomorrow we will transfer you to St Bart's in London – APL is rare but they see it more frequently there'. My husband was with me then had to leave. It was of course an incredible shock for Lee to hear all this. He knew I was feeling unwell but never suspected anything as serious as leukaemia. I stayed at Southend for that night and on the 2nd February I was transferred via ambulance to St Bart's.
"The few days following that was such a blur. I had to await a bone marrow biopsy to determine if the APL was low or high risk. Fortunately it was low risk."
Once the biopsy was done, Victoria was immediately started on chemotherapy.
"The treatment has been OK, I'm just so grateful to the medical team for all they've done for me. I spent three weeks as an inpatient and the rest of my treatment has been as an outpatient. It's been tough and a huge shock. It's affected my ability to do so much with everyday life. But the support of family and friends has helped me through."
Victoria completed her fourth cycle of chemotherapy in October 2023. She remains off work, but is able to spend time with her family. She also enjoys doing yoga which has helped her with the joint pain that came about with the chemotherapy.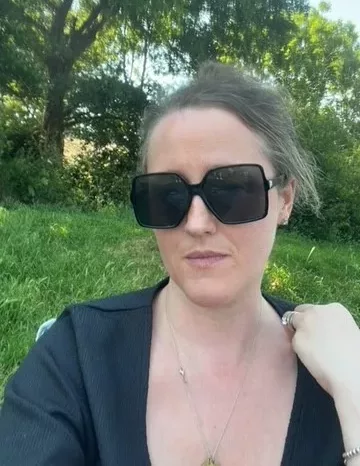 "I hope my remission is for ever. I never thought about leukaemia before, now I've learnt that there are so many different types and so many symptoms.
"My parents, brother and husband and children have all been amazing such a huge support to me – my children they've coped so well I'm immensely proud of them. My message would be listen to your body, you know it very well. If anything doesn't feel right, see your GP."
Learn about the signs and symptoms of leukaemia.
Related posts
Chris Dew joins Leukaemia UK as Director of Finances & Resources
Chris Dew joins Leukaemia UK as Director of Finances & Resources
Leukaemia UK is delighted to announce the appointment of Chris Dew as Director of Finance & Resources, following ten years as Chief Financial Officer at musical therapy charity Nordoff-Robbins.  The…