23 Aug 2023
George and Rita's extra year together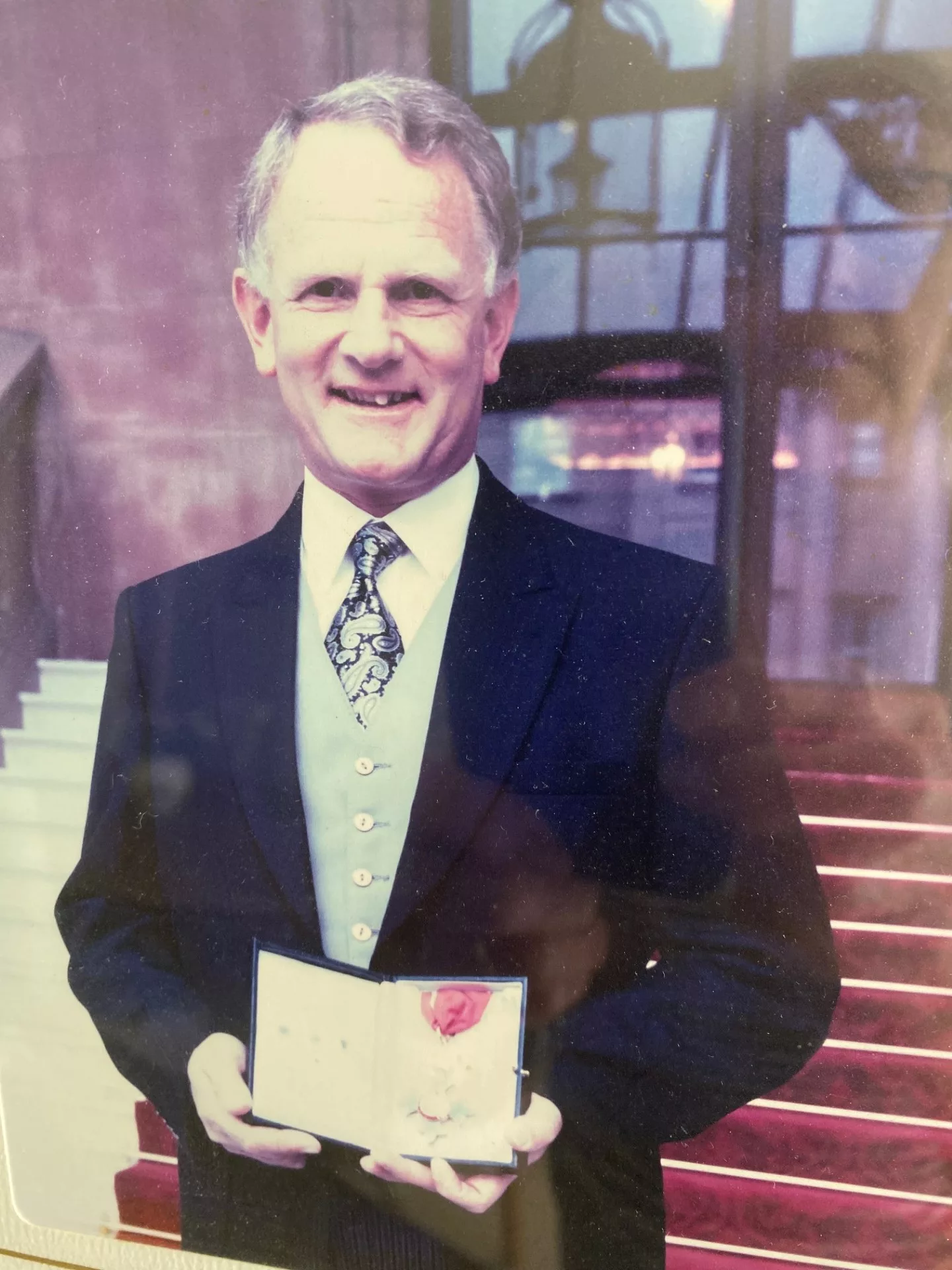 George Esson CBE had a long and distinguished career in policing. As Chief Constable of Dumfries and Galloway Police he headed the police investigation into the 1988 Lockerbie bombing of Pan Am flight 103. He was also at the centre of the inquiries into the Piper Alpha oil platform explosion in 1988, and the 1986 Chinook helicopter crash. George also enjoyed many years of fit and active retirement in Aberdeen, golfing with his friends and spending time with his beloved wife Rita and family. When in early 2020, at the age of 80, George started to experience breathlessness, the couple thought it was just age finally catching up with him.  
"It was lockdown time and we were encouraged to go outside and walk," said Rita, now 79. "So that's what we did, every day. But we both noticed he was getting a wee bit breathless going uphill. And then even on the flat, we sometimes had to stop. I thought it might be his heart – after all he was 80 by then. So I said I thought he should go to a doctor. 
"Our GP knew us both very well and had been our doctor for a long time. We were very lucky – he did immediate blood tests and found George had a B12 deficiency, which runs in his family. So he had B12 injections – but his symptoms didn't change. Then in May he got a chest infection and was really very unwell. The GP decided he needed to go to the hospital medical ward for more tests. But they all came back negative. By that time George also realised he was losing a bit of weight. We were so very lucky with our GP as he then said he wanted to refer George to the haematology department at Aberdeen Royal Infirmary. They gave us an appointment in two month's time. But the GP asked George's permission for him to ring them up personally and get him referred quicker. He told George he suspected he may have something wrong with his blood."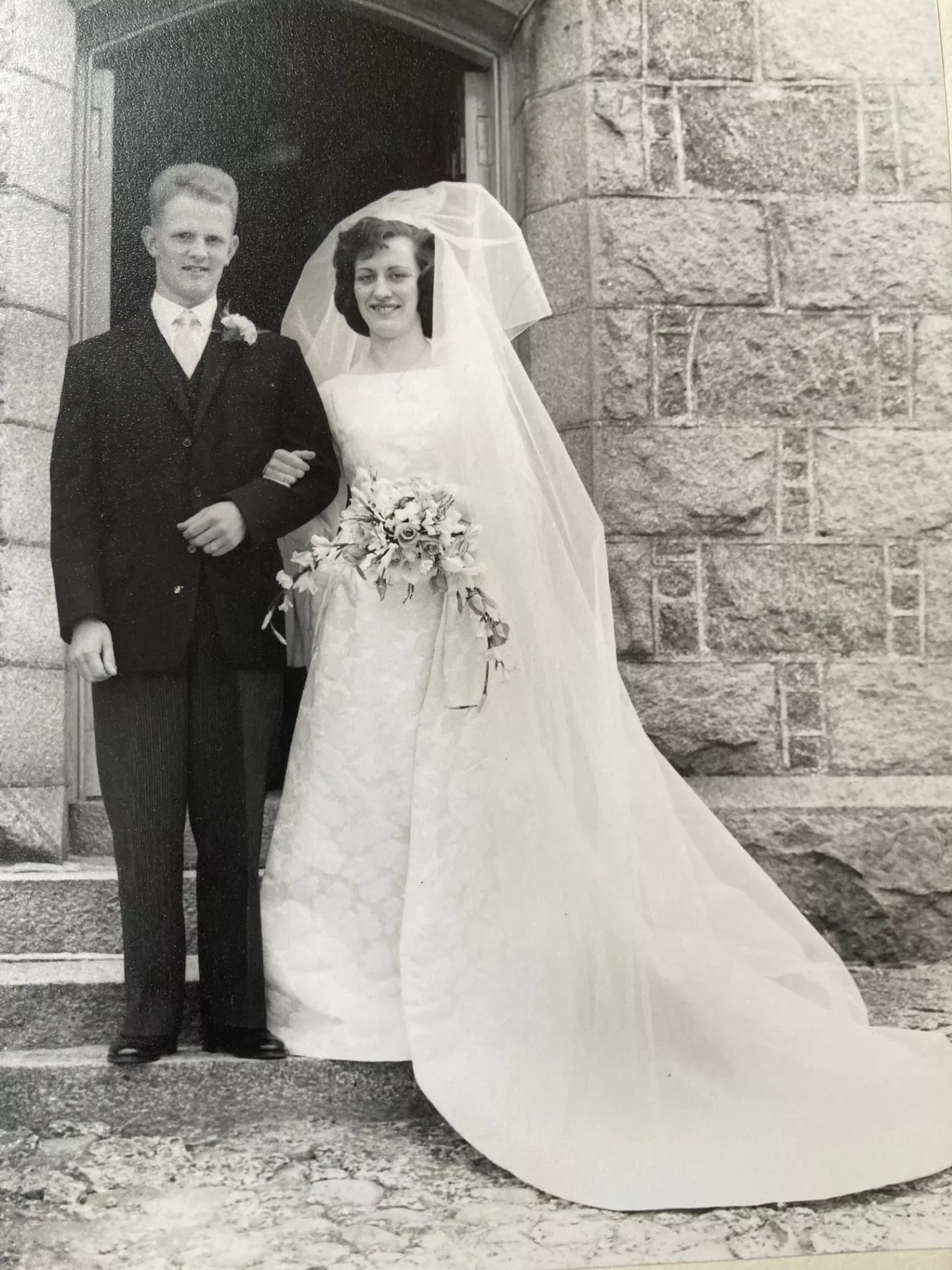 George was given a bone marrow test at the hospital. He and Rita were then told the devastating news by the haematology consultant that he had acute myeloid leukaemia (AML). He was also told that the medics thought it was genetic – his aunt also had leukaemia. George was deemed too old for the standard treatment for AML – chemotherapy and a stem cell transplant. But he was offered a trial for a new drug.  
"Treatment started in June," said Rita, who met her beloved husband when they were at school and married him in 1962 when she was 19 and he was 20. "He would have chemo on the Thursday and Friday, a break over the weekend, and then more on Monday, Tuesday and Wednesday. It was intravenous and he also took tablets. He would then rest at home for three weeks, then back to hospital for more. The first two rounds were fine but by the third round he was really very ill.  
"I believe his job as a Chief Constable meant he was used to having serious things to deal with and big decisions to make. He was amazing. He just said it is what it is and I've got to get on with it. He never complained. He just kept a notebook that he filled out every day with details of his treatment – an old police habit." 
After several rounds of chemotherapy, another bone marrow test revealed George's leukaemia was gone. He was home for Christmas, and able to spend time with his family. However because of his lack of immune system, visiting other friends was limited. George also attended hospital every week for tests and blood transfusions.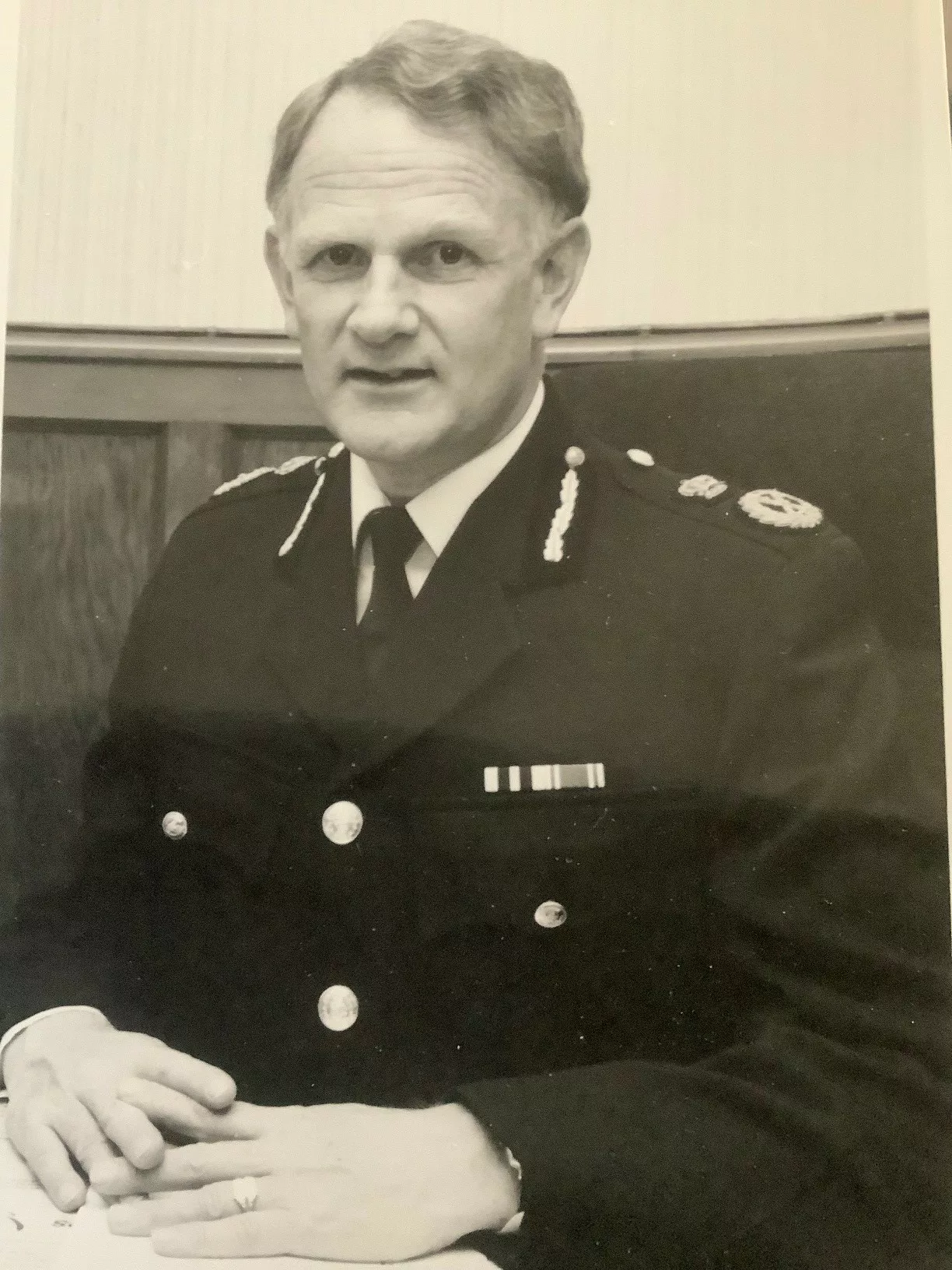 George and Rita were given an extra year together thanks to the trial drug. Then in December 2021 George got another chest infection. George himself requested another bone marrow test at the hospital. 
"He was on medication but it never really cleared up," said Rita. "By March 2022 he was quite poorly. He said to me I think my leukaemia has come back because I feel exactly as I did before I was diagnosed. He actually asked his GP for another bone marrow test. It took a long time to get the results as he had so little bone marrow left. But it then came back that he had a different type of leukaemia. He asked his doctor if we were talking time here and he said yes – weeks." 
George died peacefully a day short of six weeks later on 13th July 2022. It was just over a month short of his 60th wedding anniversary, and despite being desperately ill, devoted George ensured Rita received an anniversary gift from him ahead of time.  
"The doctors and nursing staff went above and beyond to give George the best care they could," said Rita. "Ward 112 almost became my home too. I was there every day, all day with George.  I will never be able to thank all of them enough.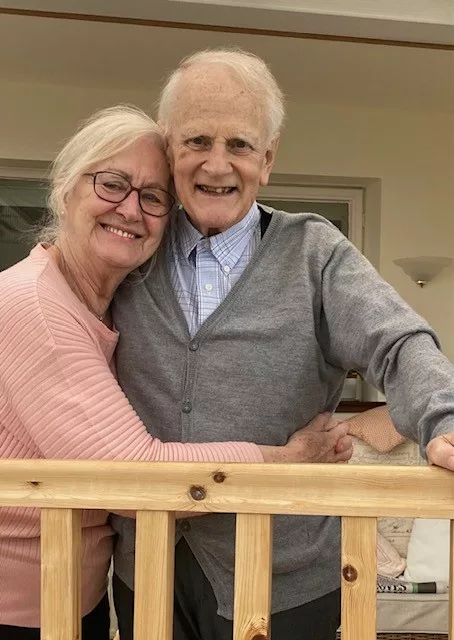 "We were so lucky to have that extra time together thanks to the drug trial, although we were so, so sad and not looking forward to not being together. Latterly, in the last six weeks of George's life, it became a bit of a rollercoaster. He wanted to be at home with me, I wanted him to be here with me. Medically it just didn't happen that way. We were though able to talk about what George would want for his Thanksgiving Service. We are regular church-goers, and it was the most beautiful Service of Thanksgiving with friends being his pallbearers and also giving the eulogy and readings. The church and its two halls were full of friends and colleagues.  
"Of course, I would want George to still be here with me. It breaks my heart that he isn't. But it was his time to leave me, family and friends, and I hang on to my faith knowing that one day we will be together again. He was a very special man." 
Learn about the signs and symptoms of leukaemia and find out how you can get involved in the Spot Leukaemia campaign.