03 Aug 2023
"Leukaemia doesn't define who you are" – Kev and Verity's story
"I have been extremely lucky, I have never had any restrictions to my life over the last 21 years and I've still got a lot more in front of me. Leukaemia doesn't define who you are. Try your best to put it to one side, try not to let it overtake your life and don't think about it all the time. Life is for living and you have to live it for the ones that haven't made it as far as you." 
Leukaemia striking a family once is devastating. But Kev Collins has had the shocking experience of the blood cancer affecting two family members – himself and his daughter Verity.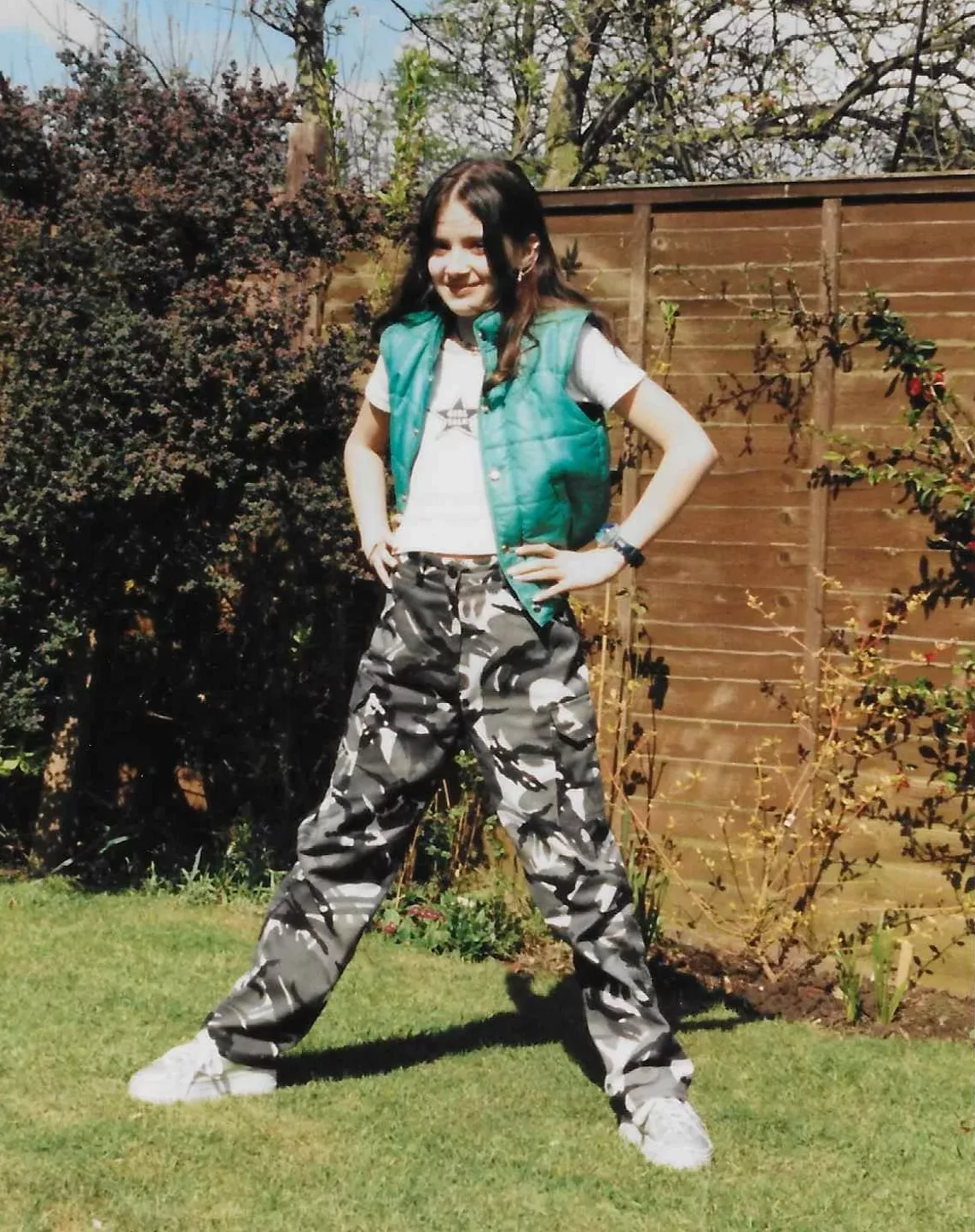 Verity's diagnosis came first in 1999, when she was 13 years old.  
A young lady full of life
"Verity was a young lady full of life" said Kev, 63, who works as an archaeologist and lives in Market Weighton near York. "She was starting to become independent and absolutely roaring about the place with so much energy, especially in the previous summer holidays in 1998. A change slowly took place in the late autumn and throughout the winter. Verity became less energetic. A school trip took place in late December. I took Verity to the coach and I noticed how white she was in comparison to the other children – she seemed virtually transparent.  
"In December 1998 Verity and her sister came to my house at Christmas to stay for a few days. Her mum told me she had taken her to the doctor who said Verity had a virus. I said I think there's something more serious as she was so lethargic and ate very little. When it was time to take my daughters home I took Verity to the doctors and told him I wanted a second opinion. I said I think Verity is seriously ill. He took one look at her said she needed a blood test first thing tomorrow." 
The afternoon after the blood test, Verity's GP called in person at her home saying she needed taking urgently to Newcastle Royal Victoria Infirmary. The doctor also delivered the devastating news that it looked like Verity had leukaemia. 
"We took Verity to the hospital, a distance of 60 miles," said Kev. "She couldn't even stand when we got out the car – I had to carry her to the ward."  
A devastating diagnosis
On 7th January 1999, Verity was confirmed to have acute lymphoblastic leukaemia (ALL). She was taken immediately to the Teenage Cancer ward.  
"It was devastating to see that sign," said Kev. "The consultant told us there would be treatment plan for the course of two and a half years. Verity had a portacath fitted for the chemo which involved frequent trips to Newcastle. Within a few weeks her hair fell out which was so distressing for us all. The treatment was excruciating and made her very sick. Time marched on for what seemed an eternity towards the conclusion of her treatment. It wasn't easy for Verity or the rest of the family." 
Verity's art and crafts kept her busy, as did her home tutor. She excelled at her school work, eventually passing eight GCSEs the immense pride of her family.  
Harry Potter extras and meeting Daniel Radliffe
"Two things towards the end of her treatment buoyed Verity up," said Kev.  "One was a holiday to Barretstown, a specially-designed camp in County Kildare, Ireland, that provides therapeutic recreation programmes for children with serious and often life-threatening illnesses. The second was playing an extra in the film Harry Potter and the Philosopher's Stone. Goatland on the North Yorkshire railway was Hogsmeade station, and Verity spent a lot of time standing on the platform and getting on and off the Hogwarts Express! She also got Daniel Radcliffe's autograph in her copy of the book before he was famous as this was the first film. It was auctioned at world record price and is now in the National Museum of Childhood." 
Verity's treatment was coming to a conclusion in May 2002 when Kev started to feel run down. He began to have severe night sweats. And then one day cut his finger and found it didn't stop bleeding for hours.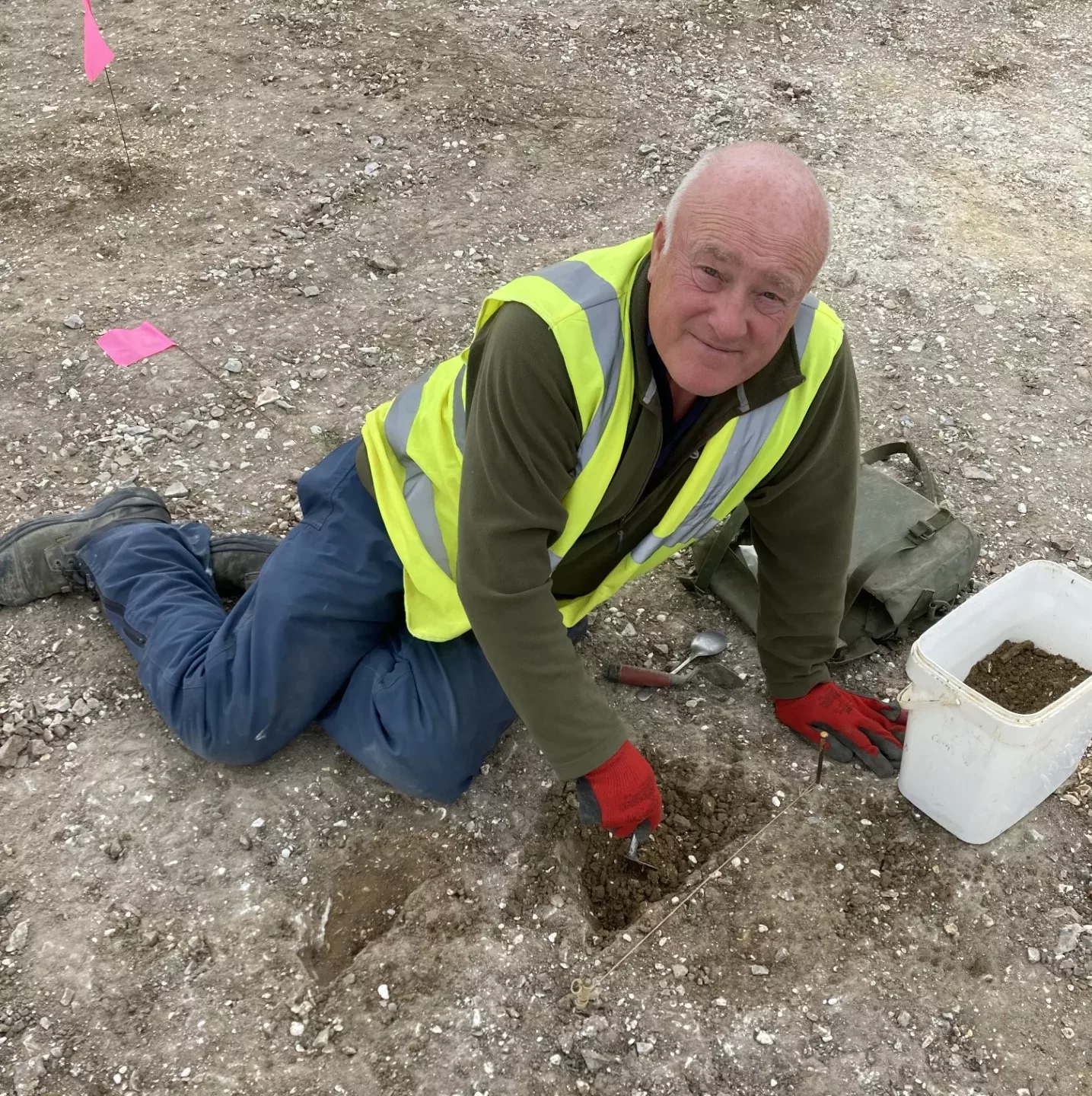 "I went to a new GP practice as a new patient," said Kev. "As part of joining the practice they take a routine blood test. I received a phone call from the surgery the next day saying could I come and see the GP who told me my platelets were very high and I needed to go to Hull Royal Infirmary." 
Much to Kev's shock, at the age of 42, on 17th May 2002 he was diagnosed with chronic myeloid leukaemia (CML) with Philadelphia chromosome. "I was calm about my diagnosis because I think I was just glad it was me not Verity," said Kev. "I was sent for haemodialysis to thin my blood. Then I was started on Glivec (Imatinib), a drug which blocks cancer cells from growing and which gave me some light headedness for a few weeks. But everything settled down quite quickly and off I trotted back to work.  
"No sign of the big L"
"Verity had finished her treatment in June 2002 with no sign of the big L ever since. She travelled all over the world and lived life with great gusto to make up for the years she lost to leukaemia. For myself I had no problems at all, apart from finding the bone marrow biopsy bloody painful! In my second year of treatment I was told there was no sign of leukaemia. I'd had a full response to the Glivec and they said they'd never known this before. I was extremely lucky." 
But exactly ten years later in June 2012 Kev started feeling out of sorts again. His haematology team at York Hospital told him they didn't think his leukaemia had returned. But then routine blood tests at the GP revealed his platelets had climbed to 550 when they should have been between 150 and 450.  
After several tests and hospital trips, during which his platelets began to top over 1000, Kev's consultant confirmed the leukaemia had mutated and returned, and said he would need a stem cell transplant within the next couple of months. But in the meantime he was given a new drug – Nilotinib. 
"All preparations were put in motion for transplant and a donor was located," said Kev. "But amazingly my platelets dropped to near normal plus I felt extremely well. After much discussion with the transplant team I told them I'm not having the transplant I'm sticking with Nilotinib. Apparently I have a unique breakpoint at the DNA level (it's good to be special!) Within a year I had achieved a full molecular response to Nilotinib." 
Now 21 years in remission, Kev's leukaemia has never come back, and he's been able to live life to the full and continue with his physically demanding job at an archaeologist, although he still has regular check ups from the haematology team.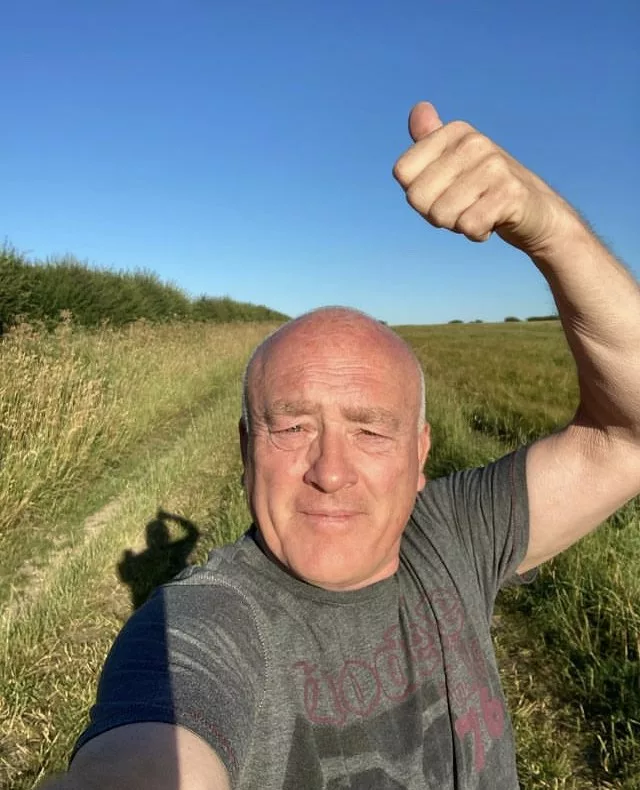 Verity's legacy of hope
Tragically, Verity died in 2019 in circumstances unrelated to her leukaemia. But Kev says his daughter's legacy must live on to give hope to other parents and children who have had a leukaemia diagnosis. And he wants to get the message across for anyone who has a feeling anything is wrong with their child or themselves to push for tests. 
"As a parent there's a sixth sense something is seriously wrong," said Kev. "Insist on a second opinion, make sure you push and push – don't be put off! I noticed Verity's complexion had become extremely pale, her energy levels dropped dramatically, she was very lethargic, and her appetite disappeared. I thought at first she was anorexic but for some reason leukaemia popped in my head although I new nothing about it. 
"My diagnosis was a pure fluke joining a new surgery and having a routine welcome to the practice blood test. However all the signs were there, the biggest being night sweats which I experienced over months. The bed was soaking leaving a complete silhouette of my body. I stupidly ignored it.  
"Obviously leukaemia has been a major part of my life for nearly 25 years. To me it is extremely important to continue to fund research into new leukaemia drugs. I have been off all medication for over a year now with no sign of CML. Because of cutting edge research and lots of funding there are other drugs available for me should I need them, and the Veritys, hopefully making treatment for our children easier.  
"I have been extremely lucky, I have never had any restrictions to my life over the last 21 years and I've still got a lot more in front of me. Leukaemia doesn't define who you are. Try your best to put it to one side, try not to let it overtake your life and don't think about it all the time. Life is for living and you have to live it for the ones that haven't made it as far as you."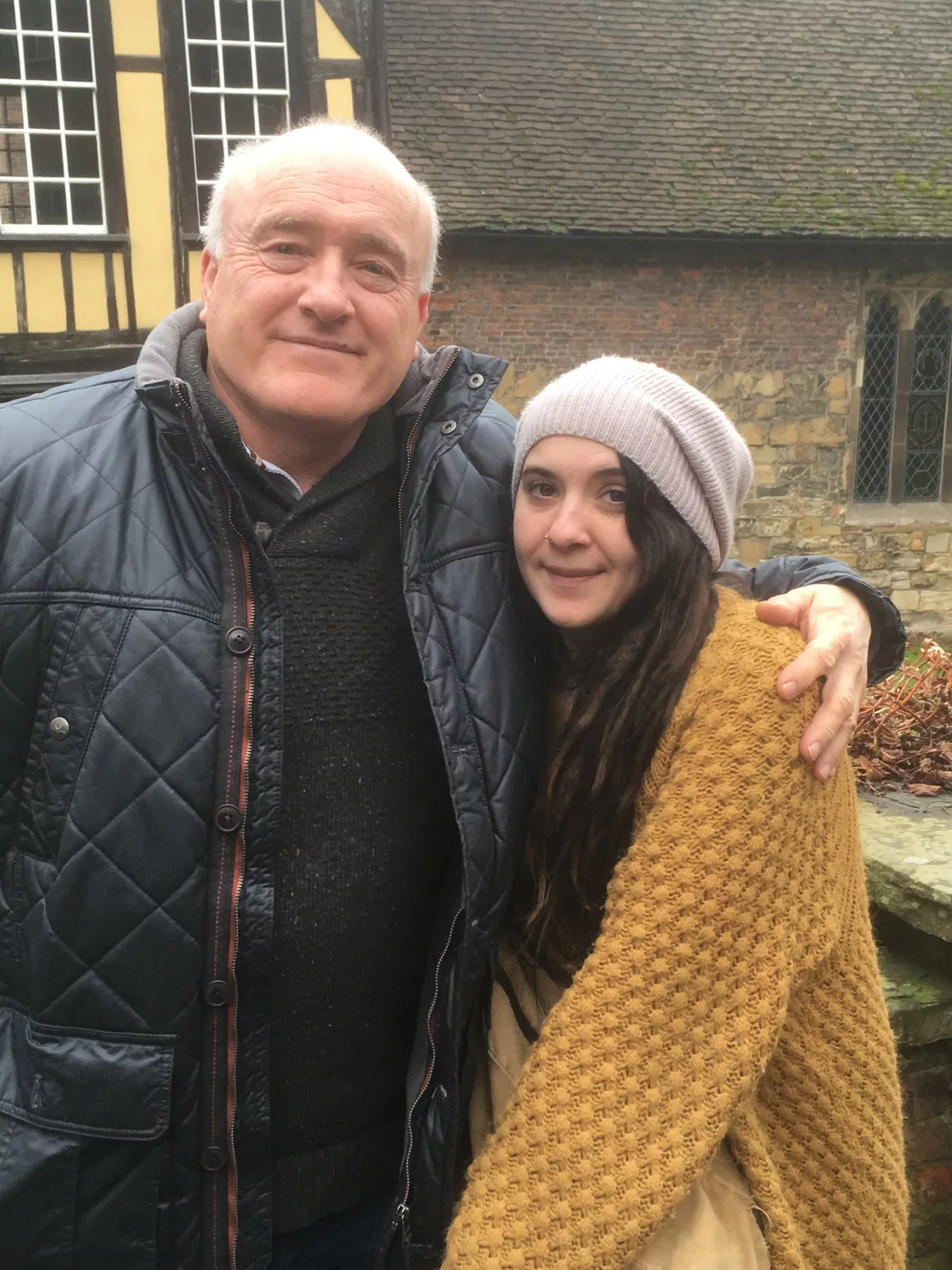 Read more personal stories of leukaemia.
Related posts
Cost of Living with Leukaemia Fund launches
Cost of Living with Leukaemia Fund launches
Leukaemia Care and Leukaemia UK have launched a new financial support service, the Cost of Living with Leukaemia Fund, in response to the cost of living crisis in the UK….